Succulent Planter Set With Drainage Hole And Bamboo Tray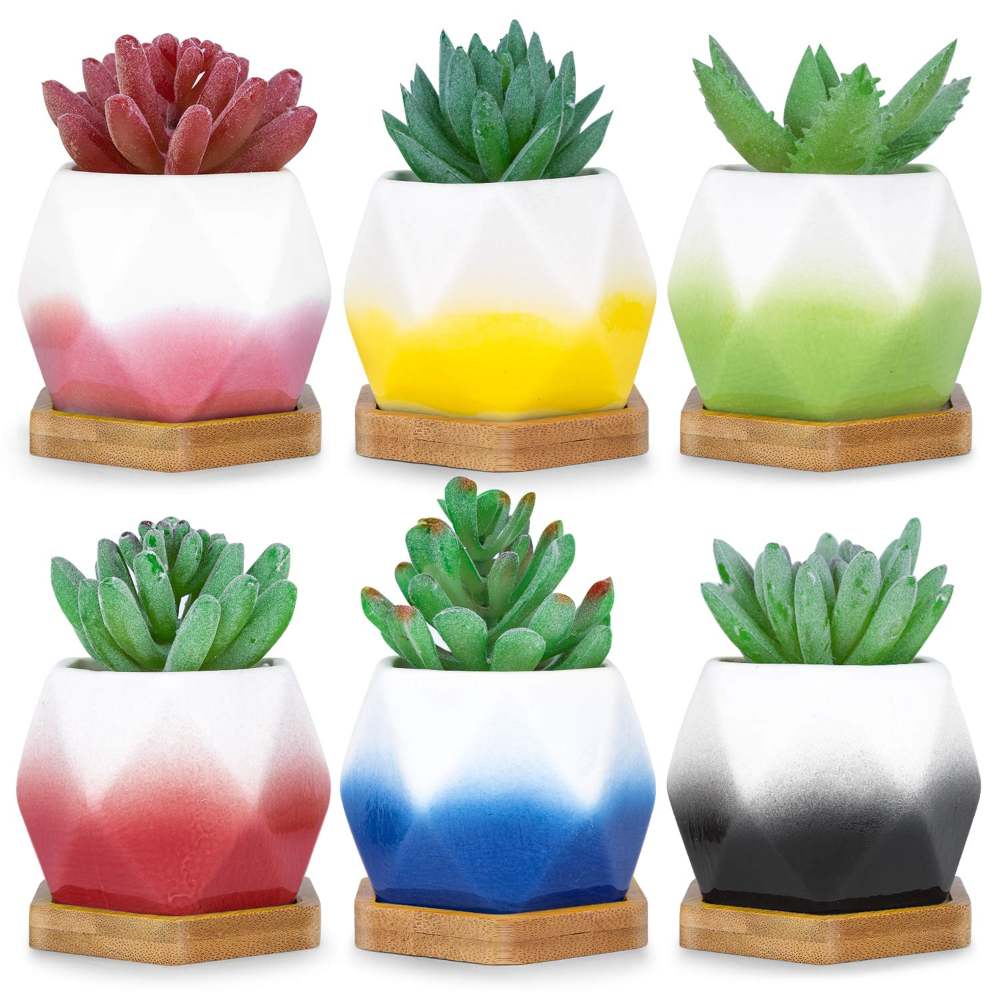 What better way to decorate your house other than with mini pot plants? Have a look at this small succulent planter set by Homenote. This is a pack of 6 mini plant pots. These pots have a unique geometric design.
The mini succulent plant pots are of the hexagon shape. They are colorful and have a bamboo base as well. They have modern gradient color glaze. These plants come in 6 colors of red, green, blue, pink, yellow, and black. We make sure our product is of top-notch quality. The material of these plant pots is very sturdy and durable. High temperature burned ceramic makes the material so strong and sturdy.
These pots have a drainage hole as well. There is a small hole over the bottom of these plant pots. This is to prevent overwatering. The bamboo tray is there to catch excess water. This small succulent planter set is the perfect thing to bring to your home. Not only will you be adding some plants, but also have an amazing piece of home decor as well.
Who wouldn't love to have 6 mini plant pots in their house? You can use these pots as a corner room decor. They can even be a wonderful gardening gift. These pots have a colorful beauty look to them. You can decorate any part of your house with them.
This product's dimensions are 3 x 2.6 x 2.3 inches. It weighs 2 pounds. Bring this beautiful small succulent planter set to your home to add greenery.
Decorate your desktop, windowsill, kitchen, bathroom, office, or bedroom. Place these anywhere you want to add a nice touch. Besides this, you can even gift these little plants. You can gift these to your mother, family, friends, or anyone who likes gardening.

September 27, 2023 3:57 pm

Amazon.com
Last update was on: September 27, 2023 3:57 pm