Semi-Automatic Anti-UV Canopy Sun-proof Car Umbrella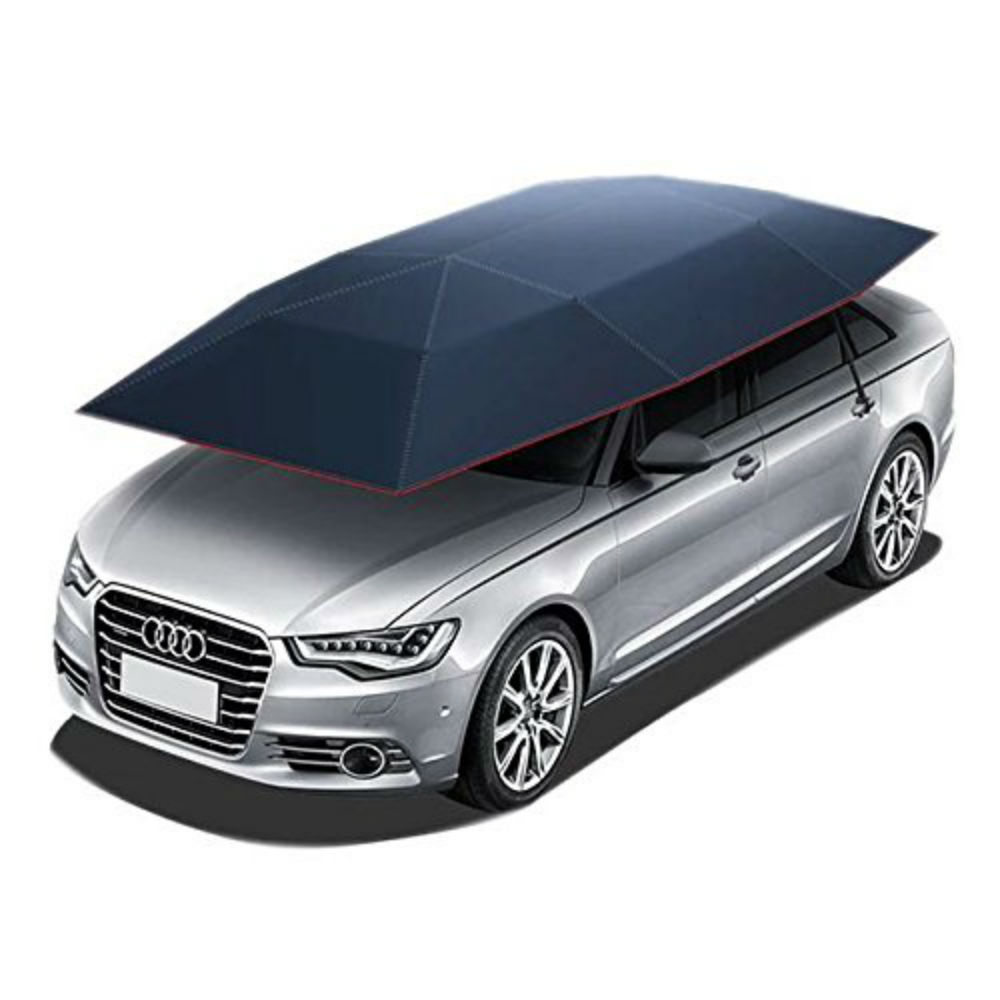 Protect your car in all seasons with this semi-automatic car umbrella. This awesome car umbrella has PU silver coated material. It will reduce interior temperature up to 25℃. So, this will help you stay cool in the car during the hot summer.
It is made of 100% waterproof polyester. So, this will protect your car from snow, frost, or ice. Also, it will protect your car from acid rain, bird droppings, dust or leaves. The polyester blocks 99% UV light and the fiberglass holder is not easy to break.
It also features good strength and durability. The 304 steel wire anti-theft rope provides maximum security. This car umbrella is portable. Also, it has an easy operation as well. So, this umbrella takes only 8 seconds for opening and 30 seconds for installation. We are not done here.
This product has much more to it. This semi-automatic car umbrella has a strong double windproof design. It has four adjustable windproof ropes. The hook in the four corners ensures the stability of the car umbrella.
You can adjust the length of the windproof rope. You can do this according to different cars. There is a half fixed connection between tent and ribs. This provides the ribs from damage or bent. When the wind force will reach level 5, the buttons will release automatically. This will separate the tent and the rib. It has a very big surface. This surface can cover the main body of most cars. It will cover sedans, SUV, trucks, pickup, 4 wheel motorcycles, etc.
This product has a dimension of 34.3 x 10.5 x 7.4 inches. It weighs 14.65 ounces. Get this semi-automatic car umbrella today for your prized car. Also, you can gift it to you those you care about.

September 27, 2023 10:34 pm

Amazon.com
Last update was on: September 27, 2023 10:34 pm