Print The Future With Da Vinci Mini 3D Printer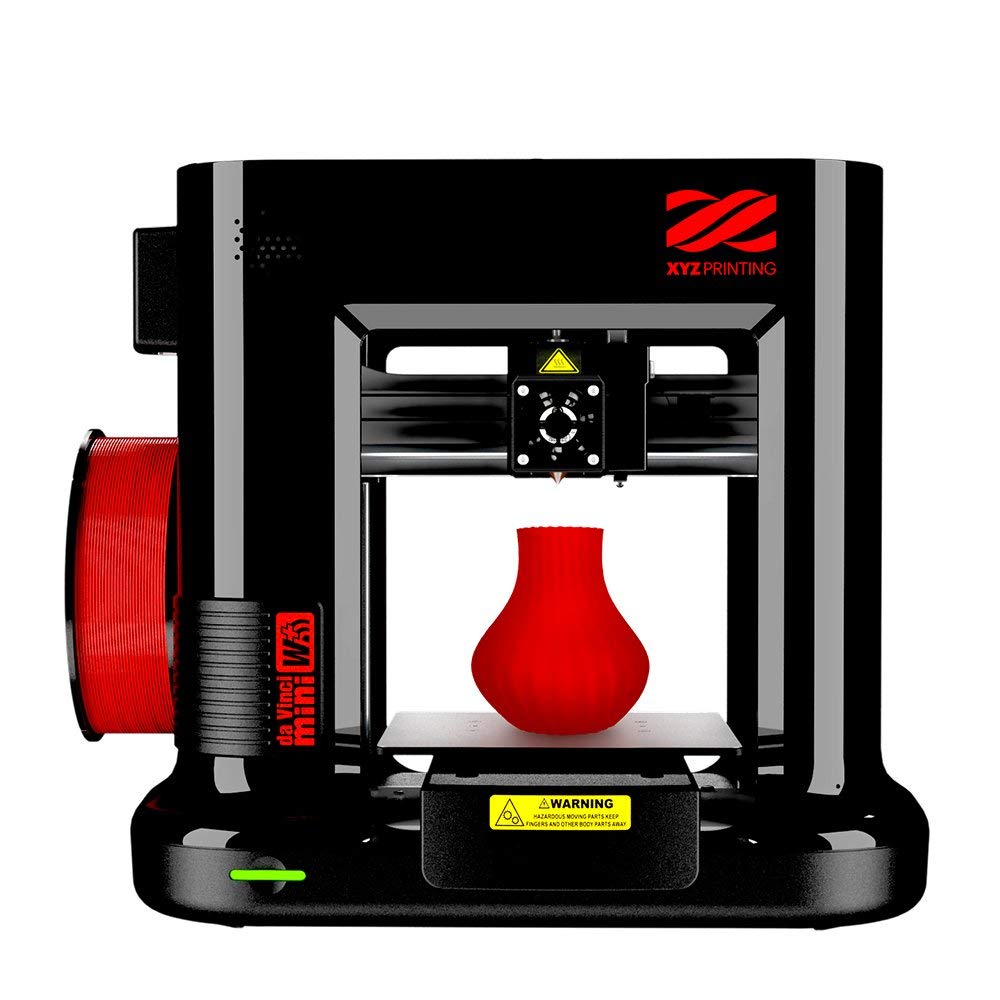 How easy would it be to have the necessary piece ready when something broke at home? Without having to go out and look for the exact piece you need, you could fix everything in a short time. With da Vinci Mini Wireless 3D Printer, you now can print single pieces to fix small problems.
The wireless 3D printer is compact and has a modern design. So, it can fit anywhere in the home or office. This mini wireless printer has a 5.9″ X 5.9″ X 5.9″ Aluminum printer bed. Besides, for you to be able to use the printer easily, the 3D printer comes with CAD and slicing software.
The wireless 3D printer has an auto-calibration function that starts to print without any adjustments. And, the ink, PLA filament, you use to print your designs is made of natural materials.
If you want to print with metallic PLA and carbon PLA, you just need to make a small upgrade to the 3D printer's nozzle. Also, because the printer has a wireless connection, you can use it from any device in its range.
The company offers and provides you with an online 30-lessons course to encourage you to learn. Besides, the online community shares design that are free to use. You can print one of the shared designs, or with the software, you can create your own unique design.
The da Vinci Mini 3D Printer comes with great advantages, online courses and more than 3000 free design options. With these many perks and this little price, it's only right to have one.

December 6, 2023 5:00 pm

Amazon.com
Last update was on: December 6, 2023 5:00 pm