This Amazing Zombie Lamp Bring Zombies Zone In Your Room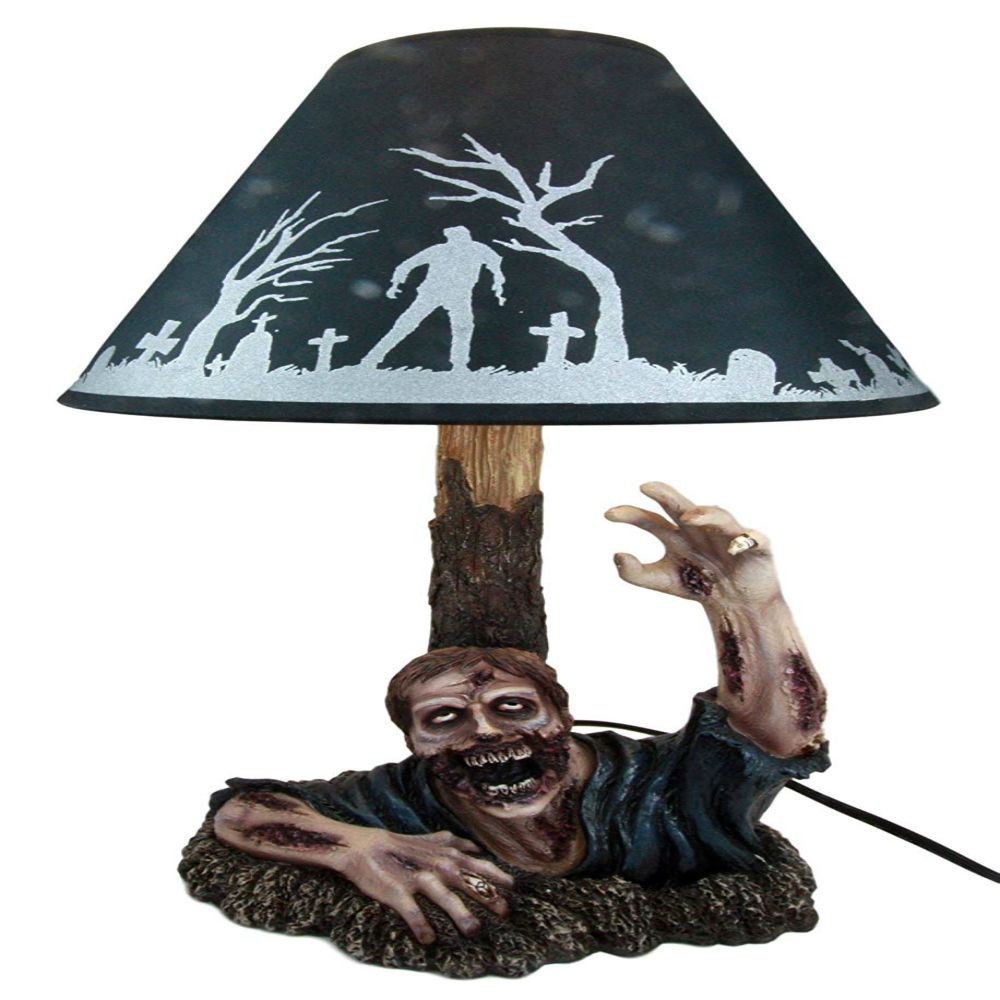 Having watched all the seasons of the walking dead, it is no secret that you are a zombie fan. Their wicked and scary looks followed by eating of raw meat, it does give you goosebumps. We also know how much you adore your zombie-related collectibles and this zombie lamp helps you bring the zombie zone in your room.
To add to this collection, we bring to you zombie lamp. This lamp is different and is sure to thrill you with its design.
The lamp base has the shape of a grave, from which a horrific zombie is coming out. The amazing detailing and the natural color pattern makes it appear like a real zombie is coming to attack you.
The shade part also has drawings on it. There is a huge graveyard with lots of graves. And in that graveyard in the night, a zombie is venturing freely in search of a victim.
It is made of polyresin. They are very delicately hand painted and precisely polished. The finish of the zombie lamp is of superb quality.
The dimensions of the night lamp measure about 20″ tall. The shade has the diameter of 13″ and 8″ in height. The Figurine is about 14.75″ tall, 9.5″ wide and 6.25″ deep.
The designer lamp is compatible with the only type A light bulb. Maximum wattage should be of 40 watts. Any other bulb with different wattage will not work with it.
It is also accompanied with 2 ft. UL approved electric cord and on/off switch. The on/off switch is used to switch the night lamp on or off whenever you want.
So spread the zombie fever and give your room a trendy look with this zombie lamp.

December 6, 2023 7:33 pm

Amazon.com
Last update was on: December 6, 2023 7:33 pm