Portable Handheld Cordless Tabletop Desktop Vacuum Cleaner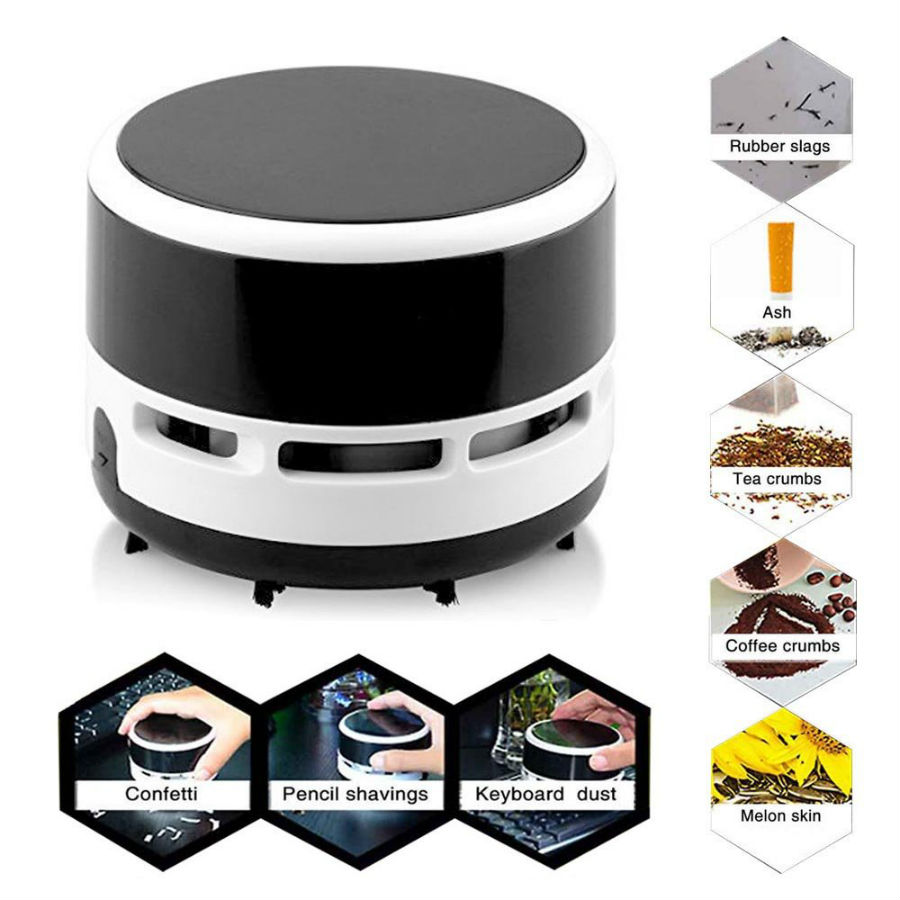 The neat and clean surrounding helps us to work more efficiently. This desktop vacuum cleaner will help to remove dust from the surface of home appliances. Also, you can keep your laptop, computer keyboard, furniture and car seats neat and hygienic.
This desktop vacuum cleaner works with 2*AA batteries. You have to press the Push button to insert the batteries inside it. Simply, hold the cover, turn right and then lift to open the lid and place the battery. Now turn on the switch to use it in making the place dust free. Once you are done, press down the push button. Now remove the bottom cover and open the waste bucket to clean all the waste.
This is a premium quality product of durable nylon brush. So, there is absolutely no chance of damage to your product.
Now, you can enhance the beauty of the space by removing all the dust from there. Also with the help of removable bottom design, you can clean the vacuum fast. Make sure that the continuous working time is less than 10 minutes to make it more effective.
This desktop vacuum cleaner is very small and compact. You can easily keep it in your backpack or handbag. This product is perfect for homes, offices or cars also. The size of this product is 80*60mm/3.15*2.36.
This makes a perfect gift for yourself and for your known ones as well. The desktop vacuum cleaner will let you clean the space easily and quickly. So, get it now to make life easier for yourself and for the ones whom you care.

March 20, 2023 11:26 am

Amazon.com
Last update was on: March 20, 2023 11:26 am