Apply Nail Paint Easily With This Wearable Polish Holder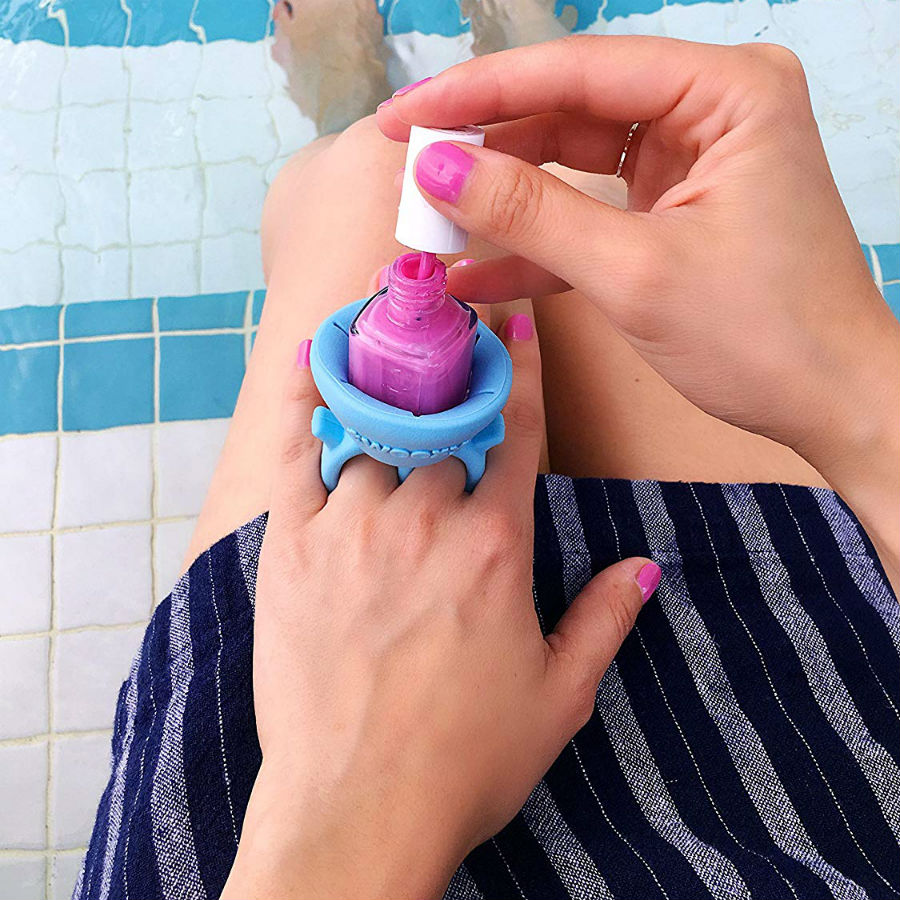 Make your nails more beautiful by applying nail paint anytime and anywhere. This smart designed wearable polish holder will fit securely in all your fingers.
You can easily wear it in two fingers of your hand, including thumb as well. This product is useful to apply nail paint easily and neatly. The two expandable rings are thick enough to keep fingers separated while applying polish. This product can hold all nail polish brands.
Now you don't need any place to keep the nail polish bottle. Also, this product is very easy to use. Simply, open your nail polish bottle using one hand. After applying the nail polish in one hand, you can easily make the transfers. The bottle will remain securely held in the crown. Apply polish in a car, on a bed, while standing, in a restroom or any other place in an easy way.
This wearable polish holder is made using 100% soft, flexible and comfortable silicone rubber. This product is best to use for more number of years. Also, you can effectively utilize the money by tilting your hand to apply the last drop as well.
This is compact and small. You can easily carry it in your makeup bag. Best way to apply nail paint even while traveling as well.
This nail polish bottle holder is a perfect gift for yourself and for all your girlfriends. You can gift to them during birthdays, holidays, Christmas or at any other occasion. Your female friends and colleagues will surely love your surprise. Also, it is perfect for newly wedded women as well.

September 22, 2023 6:01 pm

Amazon.com
Last update was on: September 22, 2023 6:01 pm