Nose Shaped Witty Wooden Eyeglass Holder Display Stand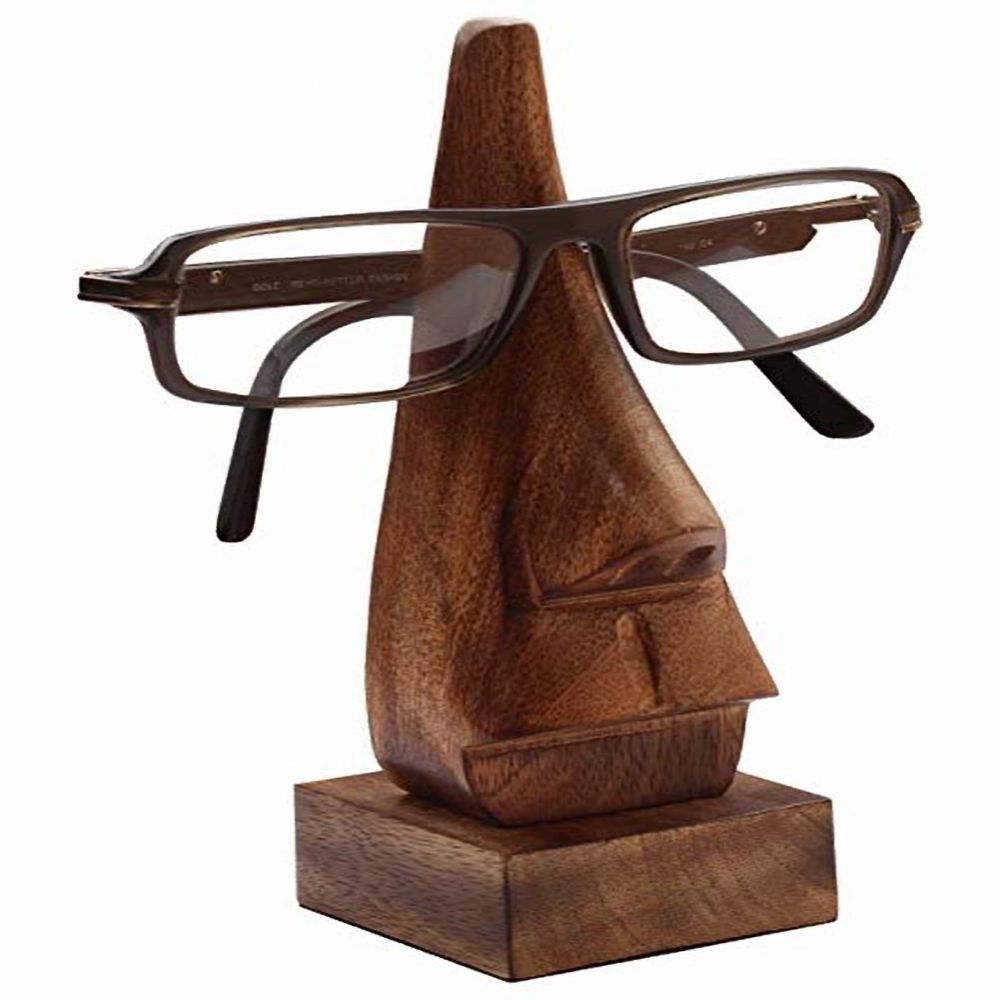 A great quirky eyeglass holder that just keeps waiting in anticipation when you will keep your eyeglasses on it. Made from authentic Indian mango wood, it reminds of Moai statues and is a cool desktop accessory.
Great for keeping on your table near the bed at night or at the office when you want to take a break. You are sure to grab attention with this quirky eyeglass holder stand along with a few laughs no doubt.
The dimensions of this stand are – Length 2.2 x Width 2.2 x Height 6 (Inches). Since this is a wooden polished stand, the best way to clean it with a dry soft cloth. Avoid using a wet cloth to clean it since it will diminish the polished surface of the wood.
Just like different shades of sunglasses look cool on you, this witty eyeglass holder carries different designs with equal class.
The base is attached with the top head part with glue and might be a little lop sided due to that. So make sure to check out for quality issues as soon as you get the delivery.
This wooden eyeglass is an example of excellent Indian artistry. Made from legally bought wood and crafted with Indian artisan tools, this night stand makes a great desktop collectible item.
Make sure to buy only authentic product for high quality from storeindya to get the best quality and warranty. You can gift it on any occassion like birthday, Christmas, Diwali, to your friend, bodyfriend, parents and anyone you know who wears glasses or spectacles.

August 9, 2023 11:35 pm

Amazon.com
Last update was on: August 9, 2023 11:35 pm