Nerdy Coffee Mugs to Help you Brew Some Nerdy Ideas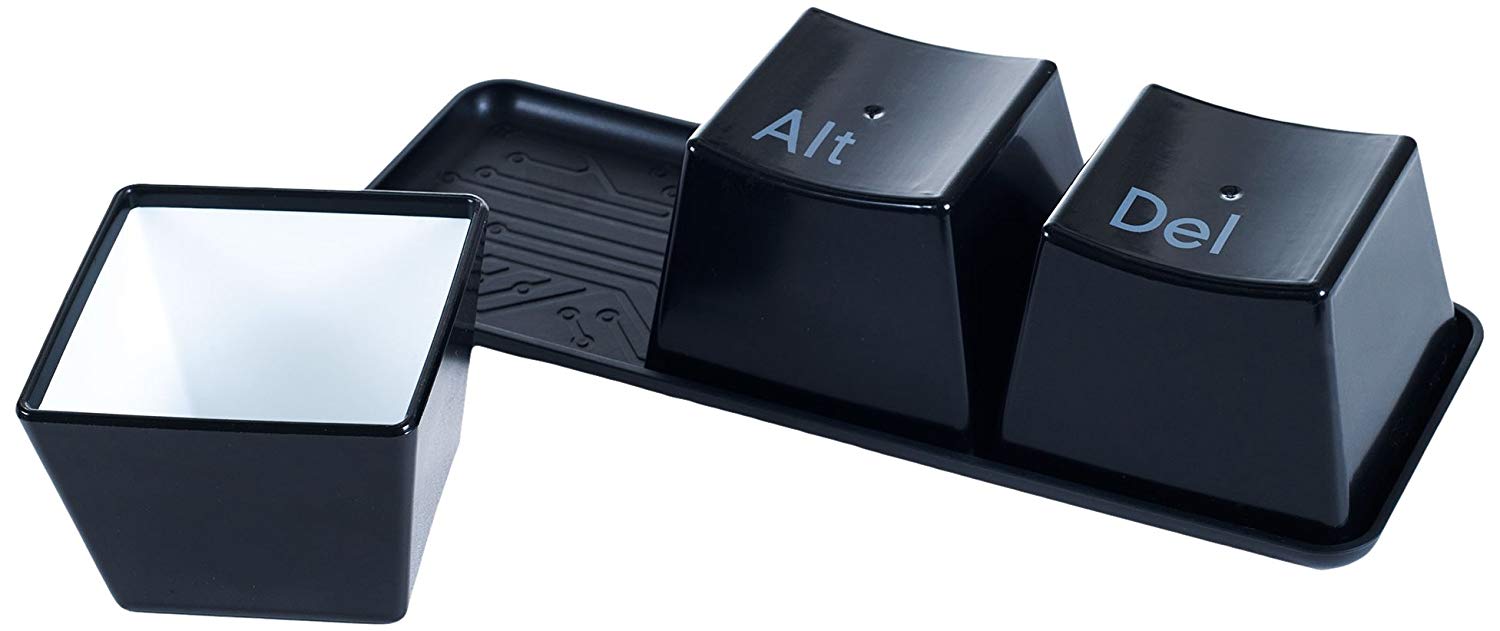 Bring out the geeky person in you and with the Ctrl-Alt-Delete Cup Set. Whenever your system is about to shut down, all you need is rebooting yourself with a serving in these set of 3 cups. Be it Monday morning blues coffee or Wednesday needs to rejuvenate lemonade or Sunday fun day soft drinks; these ultra-modern nerdy coffee mugs are right there, staring at you.
Have a party in your place and want it to be different? Serve the soft drinks in these cups and become the person who is praised by everyone for cool stuff.
These hot and cold cups have a classy shape with the always trending colossal black outer and plain white inner surface.  Added to that is a circuit-board etched tray, which serves the motherboard to your function keys cups.
To make your life easier this cup set is dishwasher safe. If you are too lazy to wash them, just toss the insulated coffee mug into the dishwasher and let it do the job of cleaning, while you chill on the sofa.  Once the cups are washed, all, you need to do is wipe it clean and it is ready for the next time drinks to break.
We know how clumsy we are with things around us. We keep knocking off here and there and often tend to break things we like a lot. With the sturdy built of this cup set, it will never break on falling.
Moreover, these nerdy coffee mugs will add a trendy look to any place it is kept. Now for any time need to refresh, just grab the cups and slurp your favorite drink from it.

September 28, 2023 1:35 am

Amazon.com
Last update was on: September 28, 2023 1:35 am