Collapsible Water Bottle which is Leak Proof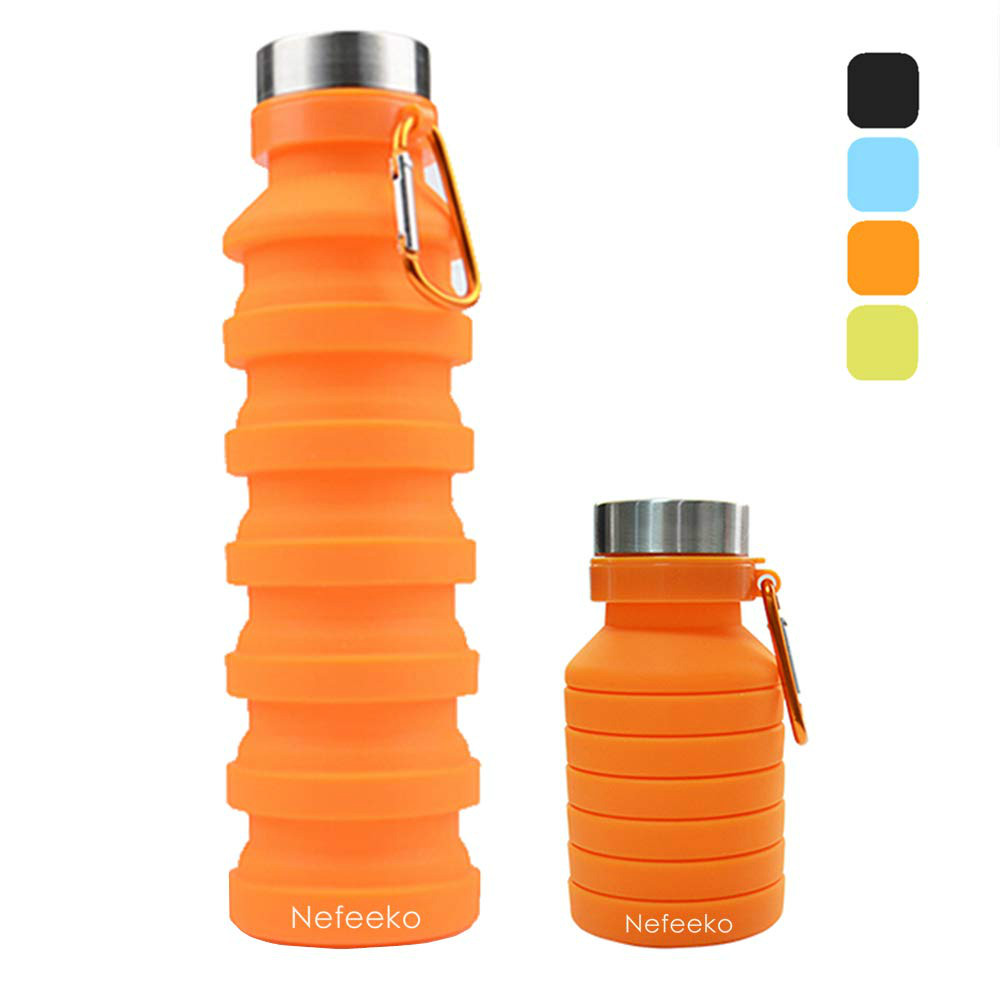 Carrying a water bottle is a must for everyone. But carrying a bottle can sometimes result in a lot of hassle. We usually forget where we left our bottle. Also carrying a bottle takes up a lot of space and weight load. To solve all these problems, Nefeeko presents its collapsible water bottle. The bottle is also leak proof.
The water bottle is of BPA free food-grade platinum silicone. This is hence FDA approved. It is safe for drinking. The material is odorless and non-toxic. It is advisable to not pour liquids which have a temperature higher than 60-degree Celsius. This is to avoid scalding of hand.
The most commendable feature that the bottle has is its collapsing nature. The collapsible water bottle turns into a miniature as soon as it takes up its small version. Since it is of silicone, it has flexibility. The bottle serves 550ml liquid with 198g of weight only. The bottle is 9.8 inches in height but collapses to 5.5 inches. This collapsible design helps you to save 50% of your space. This collapsible water bottle is portable and easy to store.
The bottle is perfect for various outdoor activities. The bottle is flexible and shatterproof. It is also equipped with an aluminum alloy carabineer. You can hook it up to your backpack, or gym bag, and carry it everywhere. It is ideal for bikes, gym, running, camping, hiking, fishing, and other outdoor stuff. Not only kids but adults can make use of this amazing bottle.
Another feature that the bottle has is that it is leak proof. The travel collapsible water bottle has a design with a silicone seal ring. This ring prevents any kind of leakage. Along with this, it is very easy to clean this bottle. The bottle has a wide mouth design which makes it easier to clean it. You can even add ice cream or diffused water in the bottle. If you are cleaning it after your first use, it is advisable to soak in boiling water for at least 20 minutes.

October 1, 2023 3:07 pm

Amazon.com
Last update was on: October 1, 2023 3:07 pm