LED Flashlight Gloves With Stretchy Strap Screwdriver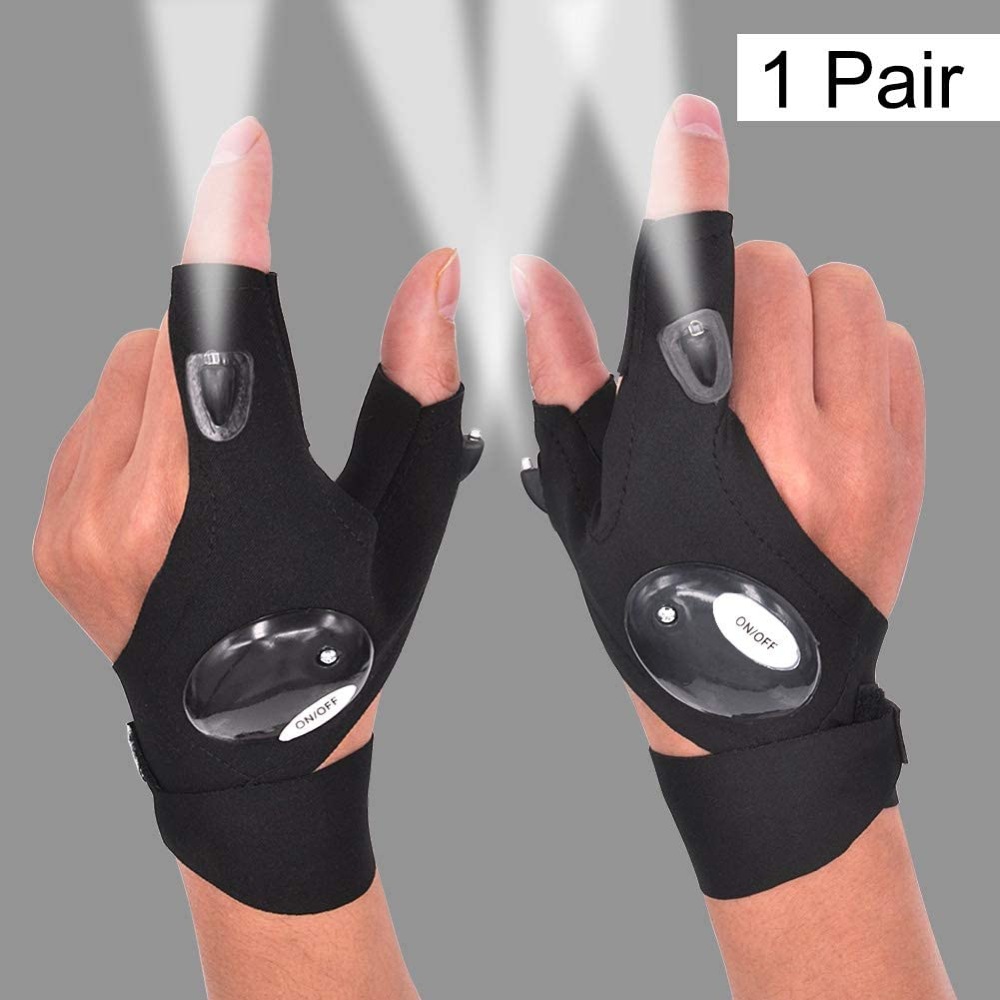 For different activities at night, you cannot always hold a flashlight in your hand. What if you had an LED in your hands? This LED flashlight gloves by Mylivell will do the work for you. These are not the regular gloves that you wear. A break from the usual ones, these are useful and practical. You can put these on in the morning while fishing. Secondly, you can also put these on when working on cars where light is usually needed.
Moreover, these are perfect for doing electrical work. Doing any activity at night, where there is tight lighting, these flashlight gloves will come to your rescue. With 2 LEDs on index finger and thumb, these can point to anywhere you want. If you want to focus at any place with light, you can do so with it. Bright enough for tasks, the LED flashlight gloves have a comfortable material. Made of cotton, the material is breathable and stretchy.
Besides, the strap is adjustable and comfortable to wear. Although it fits most of the men and women. However, you can still adjust it if there is space for some adjustability. Easy to use and convenient, the LED flashlight gloves won't have you trying figuring out how to use them. All you have to do it wear gloves and its done. Easy to turn on and off, there is a button for the same on the back of the glove.
As a result, this feature makes it easy for you to fix things in tight areas. Free yourself from holding any flashlight all the time. Along with the LED flashlight, there is a battery and screwdriver given too. These mechanical gloves come with 2 x CR2016 button batteries. For easy battery replacement, there is a screwdriver too. The included battery in this LED flashlight gloves can last for 30 hours.

December 6, 2023 8:32 pm

Amazon.com
Last update was on: December 6, 2023 8:32 pm