Owl Design Mini Ceramic Plant Container Flower Pots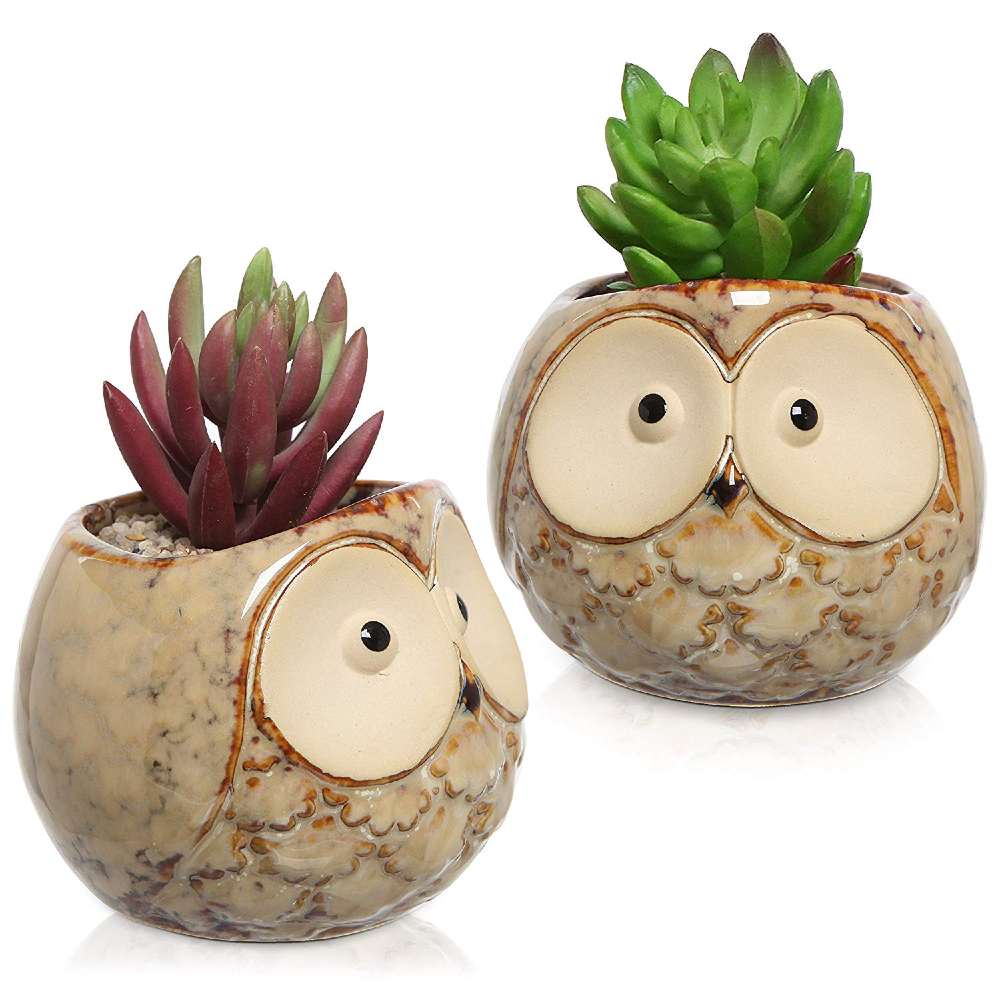 All of us are nature lovers. And when it comes to nature, plants are a must. We keep indoor plants in our rooms to reduce toxins from the environment. Most succulents and cacti are indoor plants. Beautiful pots are used to keep these plants inside the room. Among these beautiful pots, we bring to you these owl-faced mini ceramic plant pots.
It is a set of two ceramic pots in the shape of owls. Each pot has a size of 3 inches and is brown in color. Also, these planter pots come with a small hole in the bottom for water drainage. The mini ceramic plant pots can decorate your room beautifully. Their opening has a diameter of 2.5 inches each.
Their sweet style makes them adorable plant pots. Each pot has two features. One is the mottled brown exteriors and second is the owl face on the front. Water flows through the small hole in the bottom of the pot, due to which the plant remains healthy. You can also decorate your room with candles in these pots.
They are undoubtedly a charming addition to your room. The package does not include the plants though. If you want to keep the two pots in a single tray, then get at least 10 inches long tray. In this way, they can be put side by side
They are a perfect gift for people who love decorating their room. You can gift these on housewarming parties, thanksgiving and Christmas to the people you care.

March 20, 2023 11:24 am

Amazon.com
Last update was on: March 20, 2023 11:24 am