Multi-Devices Charger Cable with 6 in 1 Multi Cord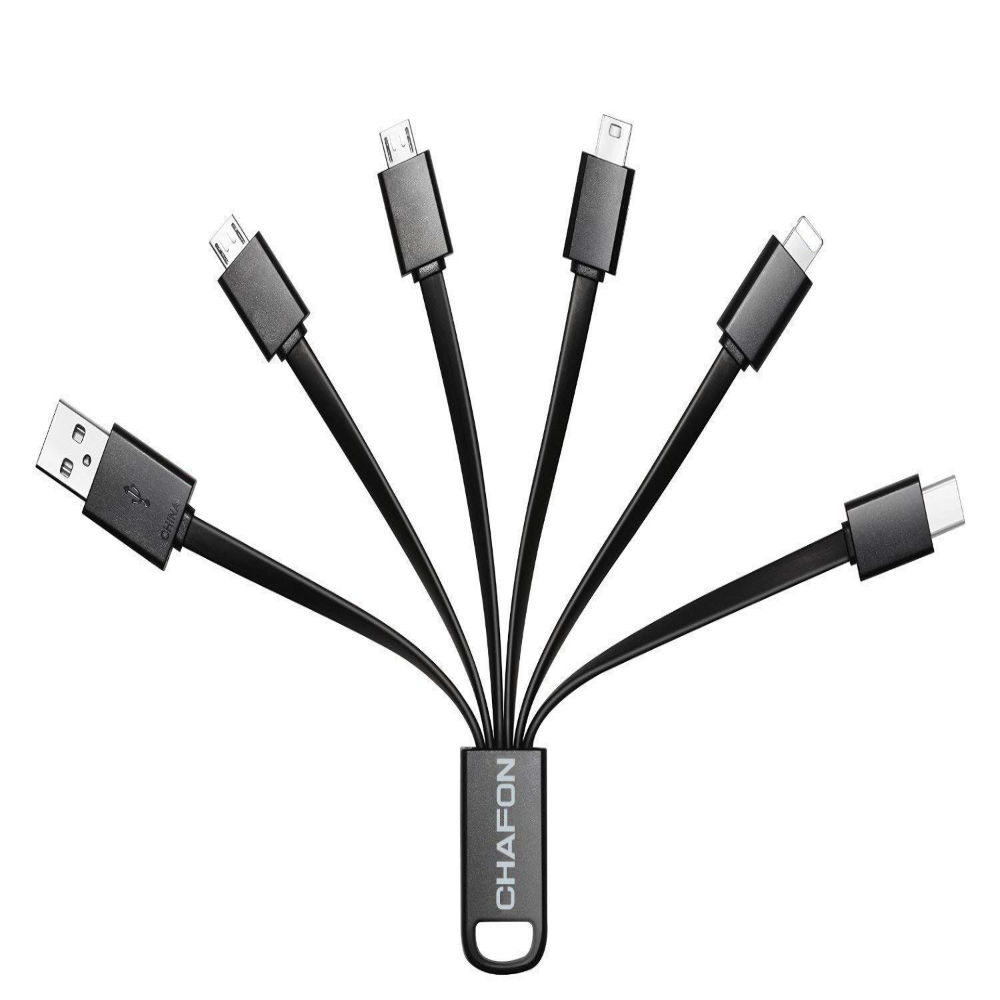 Tired of carrying so many adapters and cables in your bag? Getting frustrated with the entangled wires when you take them out if the bag? Worry not, the problem will solve with this compact and handy multi-cord.
This all in one cord can charge your phone, tab, Bluetooth headset, and more. Charge up all your devices at the same time.
The length of 13.5 cm of the Mini USB cords is perfect for your portable charger, laptop or power bank. Just attach to any one of them and the charging starts. The wires do not get entangled even.
This multi charger is completely environment-friendly. The corrosion resistant and nontoxic feature makes it unique.
You can Charge devices just by attaching the adapter to the socket on the walls. Also, you can attach the charger to the laptop or the power bank to charge up. But with a laptop, the charging will be very slow.
The ports of the handy multi-cord are only for charging and not for data syncing.
The material of the cables is TPE+ABS material. Hence, it makes the cords flexible and is a daily usable adapter.
The various charging cords include 1 USB Cable, 2 micro USB, 1 mini USB, and 1 USB 2.0 port. They all require charging at 2A or more for smooth working.
This multi-cord is very small and easy to carry. Hence, just put it in your bag, backpack, briefcase, in the office or in the car when traveling. Charge smartly and forget the struggles with long cables.

December 6, 2023 8:06 pm

Amazon.com
Last update was on: December 6, 2023 8:06 pm