The Hi-Tech Robot Inventor Kit To Build Your Own Robot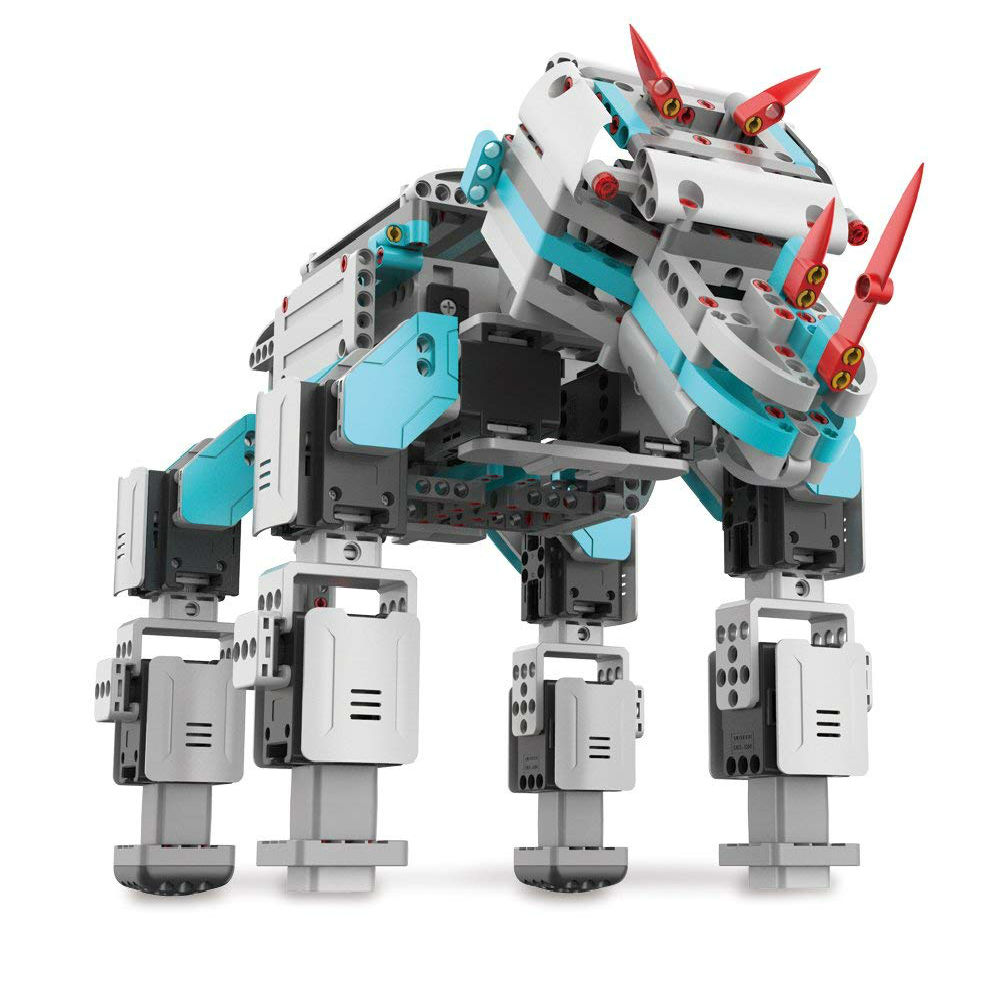 The Robot Inventor Kit is the ultimate robot for the geeks. Also for the people who are interested in building robots. This amazing robot will become the ultimate source of entertainment. This kit will help you build a huge and highly advanced robot.
The robot building kit includes everything that you need to build a fabulous robot. The kit includes a central control unit, 16 highly accurate digital servo motors, servo connector wires, lithium battery pack, and power adapter. It also consists of 675 interlocking parts with an easy snap-in design.
The robot kit is a DIY which is connected to the Jimu app by Bluetooth connection. Quick links to the Jimu App and quick start guides are there in the pack. You can install Jimu app in both ios and Android Devices.
With the help of the app, you can easily build the app step by step. The instructions allow the features of 360-degree pan, tilt, and zoom. The app gives you the directions to build any robot. From beginner level to the advanced level robot.
It also has pre-programmed features so play with it. You can also code it to do some unique actions. With the app, you get access to Jimu Global community. There you can share designs of user-generated robots. Also get a chance to share cool actions of your robot.
The swift and accurate digital servo lets your robot perform some stunning actions from the menu. The menu has some inbuilt actions and also lets you create your own actions.
Also, Record the movements, fine-tune your Robo, save and play or replay the actions of him in the app. This robot invertor kit and app is a unique platform for teaching young minds. Robot inventor kit helps teach the skills of programming and robotics, preparing them for future.

September 20, 2023 1:09 pm

Amazon.com
Last update was on: September 20, 2023 1:09 pm