Multicolored Solar Landscape Spotlights for your Driveway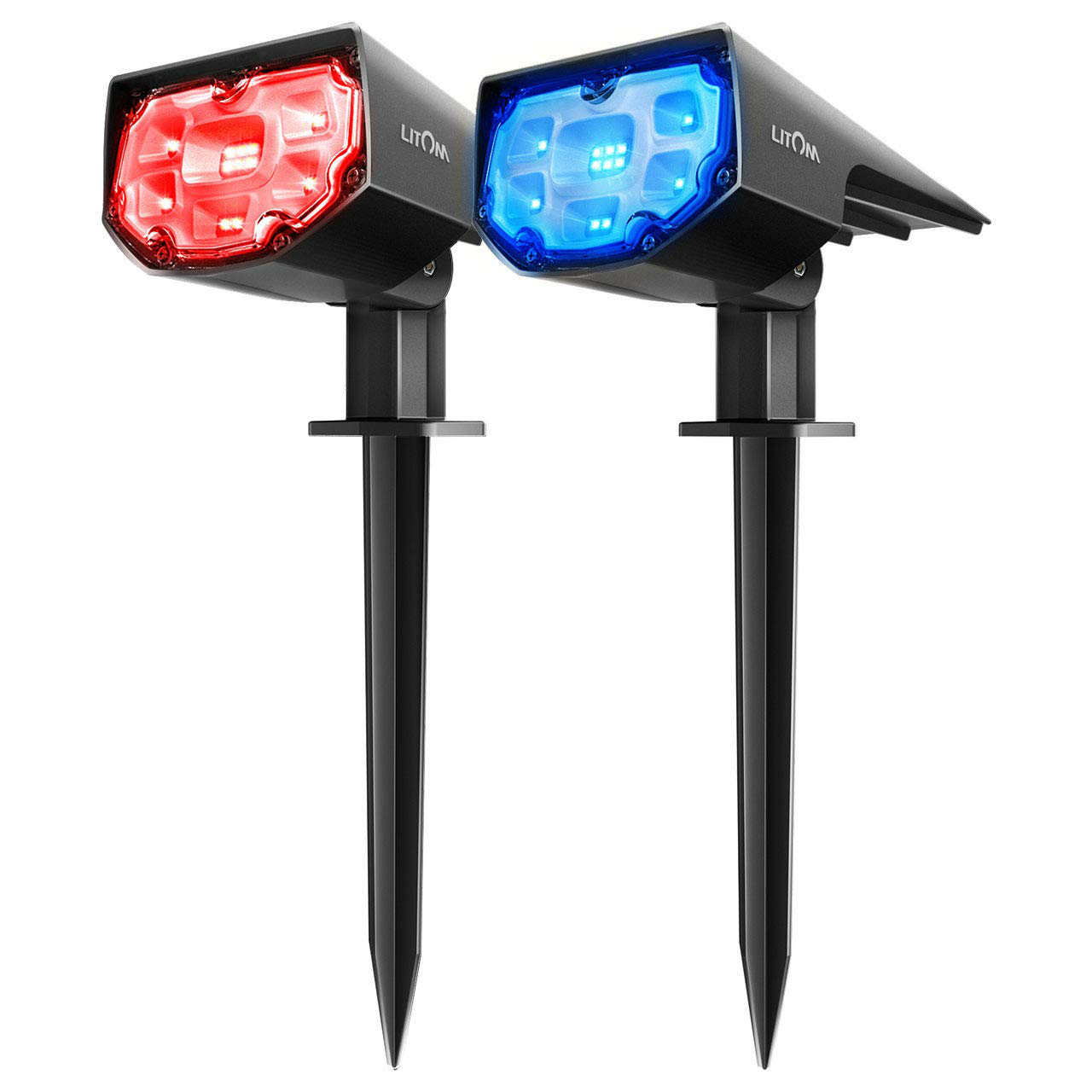 The driveway is often not lighted the way it should be. This also leads to driving your car in the garden area and destroying it. LITOM's new range of multicolored solar landscape spotlights brightens up your driveway or porch. These first-ever solar landscape lights come with IP67 waterproof technology. Also, the lights do have well protected from all terrible weather conditions.
The multicolored solar landscape spotlights use high-quality ABS plastic. This allows these lights to withstand terrible weather conditions for long. Hence these lights are much more durable than other less waterproof grade lights. The lights are available in shades of white and multicolor.
These spotlights have 12 brighter LEDs with a total of 600 lumens in the newer release. The lights have a wide-angle of 120-degree lighting angles. It also has a 90 degree adjustable bigger monocrystalline silicon solar panel. The 18650 lithium rechargeable battery helps the lights to work for a longer time. It also has a built-in light radial sensor that senses the strength of the radial. Since this feature makes an energy storage situation and reduces daylight shining.
Multicolored solar landscape spotlights can be used to lighten up the porch, yard, driveway, pool, or patio. The lights have 13 different lighting modes. The mode includes 12 fixed color modes and 1 auto changing color mode. By short pressing the back button you can choose a fixed color mode. The colors available are red, green, blue, purple, orange, pink, and light green. Tangerine, light purple, light yellow, light blue, and white are also there. By long-pressing the button for 3 seconds you can switch to auto changing color mode.
The most working time for fixed color mode is 6 hours and that for auto changing color mode is 12 hours. There are 2 convenient installation steps. You can either stick the light into the ground with stakes or you can mount it on the wall with the screws. Get these multicolored solar landscape spotlights right away.

September 27, 2023 10:03 pm

Amazon.com
Last update was on: September 27, 2023 10:03 pm