Portable Apple Watch Charger to Charge your iWatch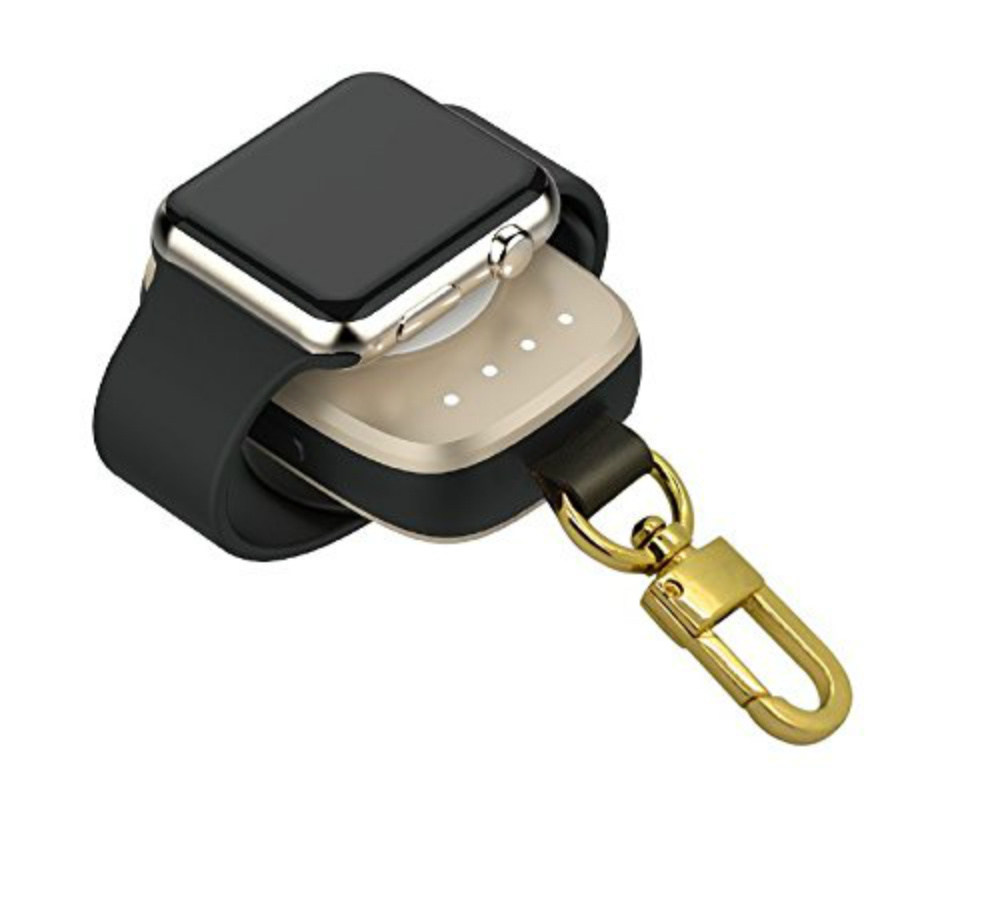 Looking for a charger for your new apple watch? Pantheon presents this portable apple charger to charge your watch anytime, anywhere. Made with genuine OEM apple magnetic chargers, this is a tested and certified product.
This charger meets all the safety requirements and quality of Apple. Charge your iWatch wirelessly while on-the-go. You can charge the Series 3 iWatch twice, and the series 2 twice. With the built-in 700 mAh lithium-ion battery, you can even charge the series 1 iWatch 3 times.
This portable apple watch charger has much more to it. Thanks to its pass-through technology, you can use it as a dock on your nightstand or desk. This way, you can charge the charger and your watch at the same time. How cool is that? What's better than a charge that you can literally carry anywhere?
This portable charger is a better option than your long magnetic charger cable. Forget about your oversized dock and carry this lightweight travel-friendly charger with you. Perfect for when you are on the way to work, an important meeting, or hiking, this charger will do its job.
All you have to do is just hook it to your backpack. You can also carry it in your bag or pocket. Whenever needed, you can take it out and use your band or strap to secure it. You can secure it on the charger in your bookbag, purse, or luggage.
Not only functionally, but aesthetically also, this portable apple watch charger tops everything. With its high-quality design and finish, the charger has a very sleek and stylish look to it.
Not only this, but it is lightweight and easy to carry around. It also would not take up much of your space. Gift this apple watch charger to your loved ones as a birthday or anniversary gift.

September 22, 2023 4:17 pm

Amazon.com
Last update was on: September 22, 2023 4:17 pm