Impressive LED Light Show Water Dancing Speakers will Mesmerize You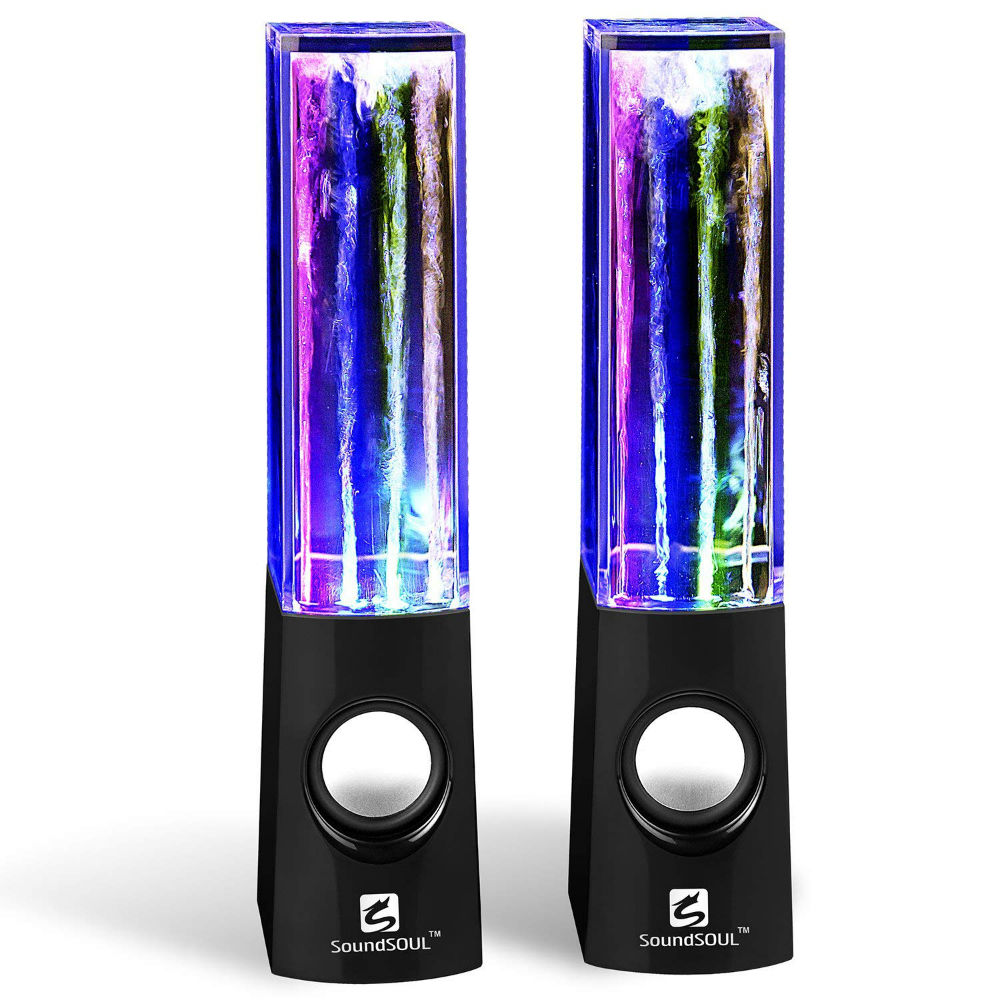 Light show water fountain speakers will be a great companion to your parties. The SoundSOUL Water dancing speakers are perfect stereo partners. You can touch the water in the speakers too. The dancing water speakers come with a 3.5mm audio jack.
This Water fountain speaker enables you to connect with all kinds of devices like computers, iPhones, iPods, Mac, and Android mobiles. Once you plug in with the device, you enjoy continuous hours of music. The speaker pair is portable because of their light weight and small size.
The glossy black speaker is polished on the outside so you can enjoy the fountain lights and also feel it by touching. The SoundSOUL Water dancing speakers are made of acrylic. All internal parts are made of non-toxic materials for protection.
The SoundSOUL LED Light Water Fountain Speakers produce vivid sound quality. There is a built-in amplifier that brings you the clearest music. There are two speakers so that sound produced reaches a long way. This will be a wonderful gift to all music lovers.
The most exciting feature of the speaker is the light show water fountain. The speaker produces the LED light along with dancing waters. It is a delightful visual treat with the music.
If the music gets loud, the water fountain reaches its maximum height. There are four different LED light colors in the SoundSOUL Water dancing speakers.
The speakers go well with your TV. It will give you an exciting experience when you watch movies with your family. This will decorate your home with the amazing light show fountain. The LED Light Water Fountain Speaker has dimensions of 6.1 x 9.7 x 3.1 inches and weighs only 1.5 pounds.

September 27, 2023 5:46 pm

Amazon.com
Last update was on: September 27, 2023 5:46 pm