Lighted Makeup Mirror in Rose Gold Color with 3X Magnification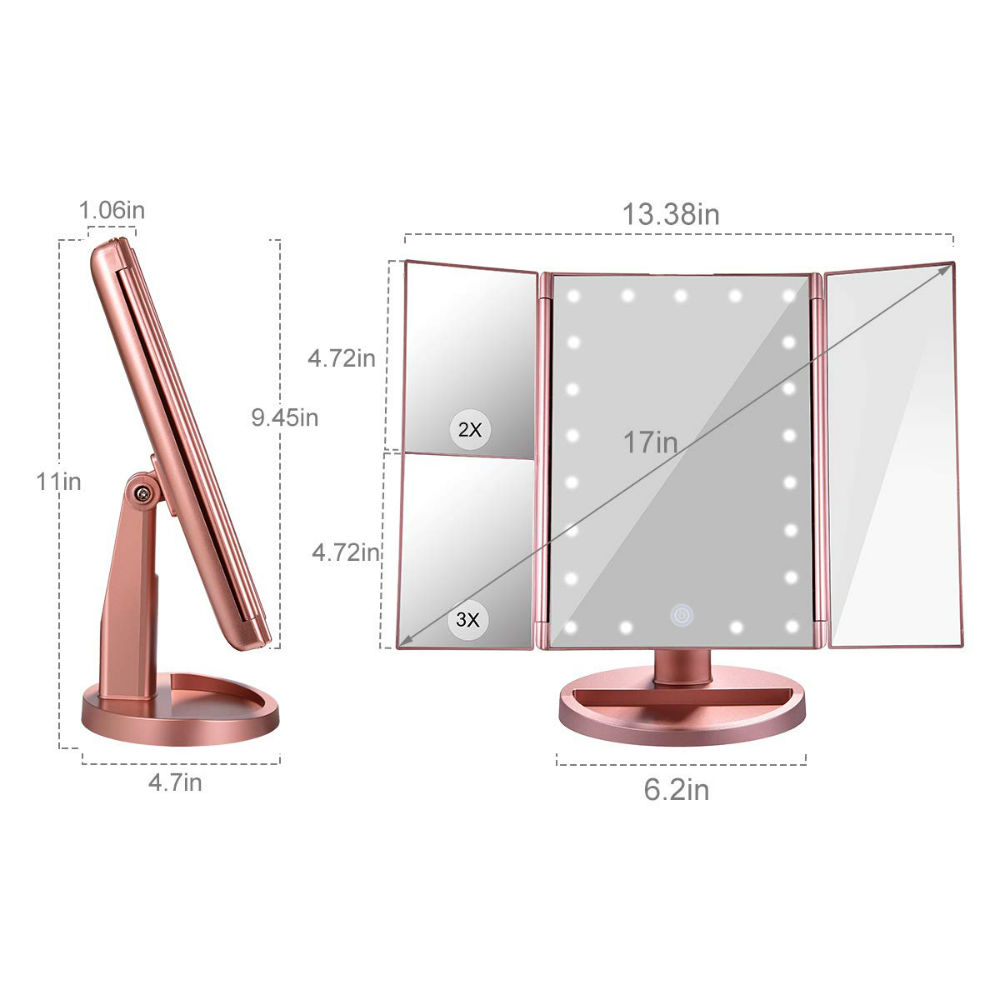 Who doesn't love looking and admiring themselves while looking at a mirror? While walking right pass a mirror, we tend to have a look at ourselves. Having said that, everyone wants and loves to look good. But, you also need a good mirror for that. Take a look at this lighted makeup mirror. Not only will thus help you see clearly.
But, you can also notice the little spots or lines on your face, which are not visible usually. This mirror has 21 high quality LED lights. You can open the light by pressing the touch screen switch. You can even dim or brighten the light if you want. Do so by holding the touch screen switch longer. There are 3 modification modes in this mirror. There is 1X, 2X, 3X mode. It also has 3 panels magnifying.
Also, this lighted makeup mirror has wide-angle viewing too. You can see your face. This will also help you make a flawless makeup as you wear it. Not only this, we have got more. This mirror has a dual power supply as well. You can also power this device. You can power this by the USB charging cable. You can even use 4xAAA batteries. The batteries are not included in this. It has a 180-degree rotation too. This will help you to adjust the mirror. You can adjust it as per your suitable viewing angle.
This product's dimensions are 6.2 x 4.7 x 11 inches. It weighs 1.8 pounds. You can gift this lighted makeup mirror to your girlfriend, wife, sister, or colleague. They will be more than happy to add it to their dresser.

September 28, 2023 12:04 am

Amazon.com
Last update was on: September 28, 2023 12:04 am