Cigar Glass, A Whiskey Glass with Built-In Cigar Rest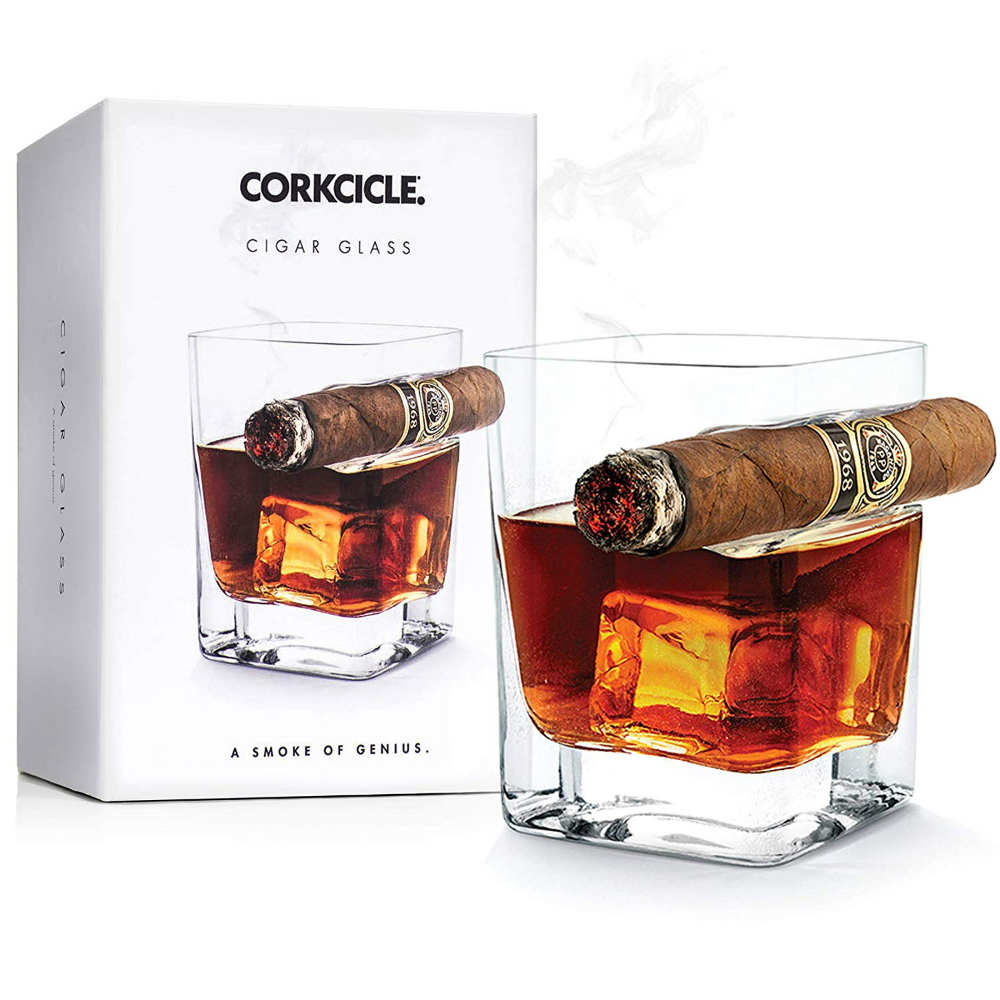 Are you a cigar lover and a party person? If yes then here is a product for you. Forget the awkward finger fumbling. Now you can hold a whiskey and cigar in the same hand. So, introducing the all-new cigar glass. This can be a dream come true for a cigar lover.
Cigar glass is a unique combination of standard rock glass and a cigar rest. This lets you sip and puff with the utmost ease. It lets you hold your drink and cigar in the same hand. It allows you to put down your cigar conveniently. Its ergonomic design holds your favorite cigar while you enjoy your drink. It prevents the cigar from slipping and falling.
The Cigar glass is handmade with care just like your favorite cigar. It is handcrafted from high-quality glass. This makes each glass unique for you just like your cigar. Also, it is highly durable. It is thick and has the appropriate weight to hold your cigar.
So now with this, you are free to sip and puff with ease. It can hold cigars up to 48 gauge. The capacity of the glass is 9 oz. It has a dimension 3.5'' diameter x 5'' H. Also, it is dishwasher safe so you do not have to worry about its cleaning. Each unit contains one double whiskey glass.
It is an inventive unique way to enjoy some finer things in life. With this, you also have your other hand free. It can be a perfect gift, a dream glass for the cigar lover. So, gift it to your father, boyfriend or other male friends and make them happy. Also, it makes a perfect accessory in your pool parties.

October 2, 2023 2:48 am

Amazon.com
Last update was on: October 2, 2023 2:48 am