Light Up Dance Mat With Built-in Music Tracks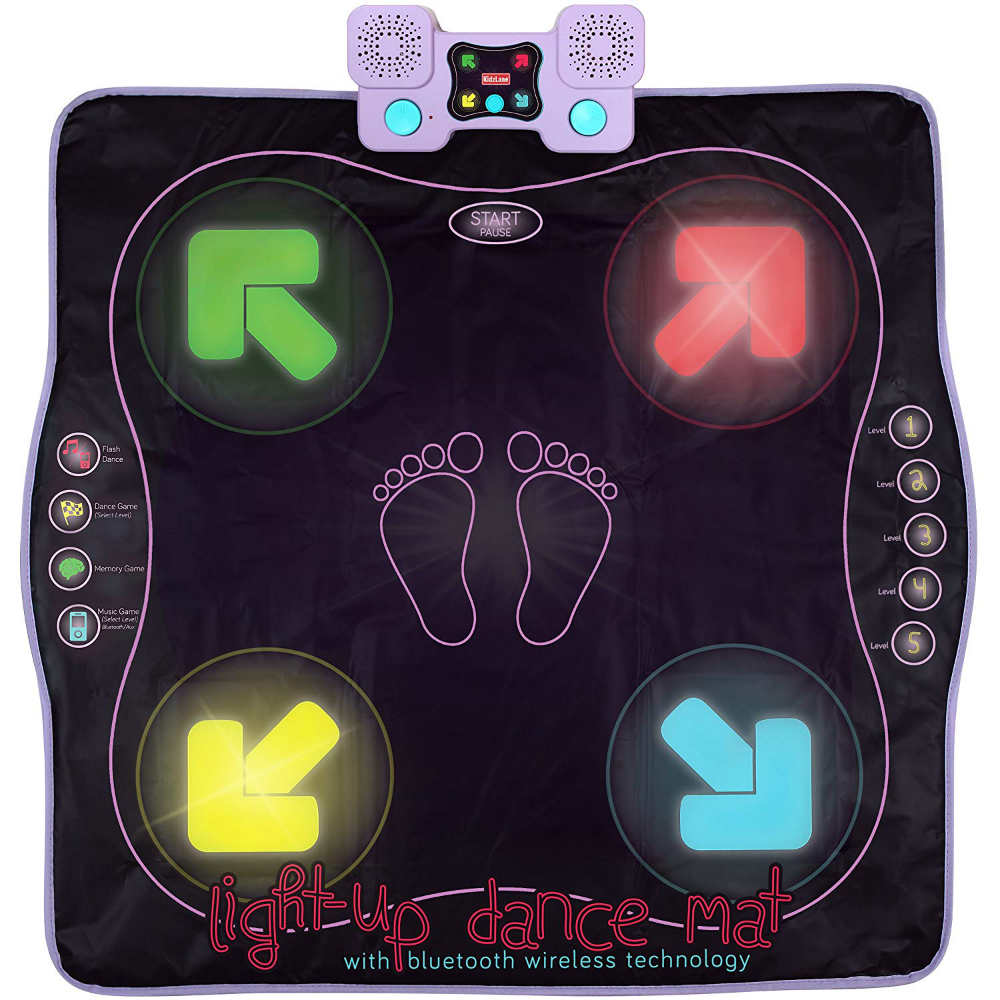 Tired of taking your kids to the arcade to dance on those dance-off machines? Introducing Kidzlane light-up dance mat which comes loaded with built-in music tracks. Step, hop, jump, and dance to the blinking arrows in this addictive new game. Kids get bored sitting all day and physical exercise is very important for them. Not only it helps to build muscle, but also helps to release stress and relax.
Dancing is one of the most recommended exercises by doctors. Helping to release stress, it even tones muscles healthily. Moreover, it encourages blood flow and increases the happiness quotient in one's life. The light-up dance mat has built-in music tracks. Also, kids even connect their phones via AUX or Bluetooth to enjoy the beats of their favorite songs. The mat has large light-up arrows. It helps in making this the perfect activity from toddler to teen.
There are three interesting arcade games with five difficulty levels. In this light-up dance mat, The kids can test their brains with "Say, Simon". It is a memory game or can make their own rules in Free Dance Mode. The volume settings are well adjustable from a whisper to a full blast. The volume can be adjusted through a manual dial. Moreover, the other buttons are colorful and easy as a breeze to handle for the kids.
The material with which the light-up dance mat is made is durable. Hence, it is sturdy enough to withstand many exhilarating dance tournaments. The mat is easy to store. Moreover, you can fold it and push it under the bed or in the closet or even behind the door. The mat works with 4 AA batteries. Unfortunately, they are not available with the package. Also, the mat works in a power-efficient way and doesn't frequent replacing of batteries. The dance mat is a holiday gift to toddlers as well as teens.

December 6, 2023 8:49 pm

Amazon.com
Last update was on: December 6, 2023 8:49 pm