Security Safe Box With Electronic Lock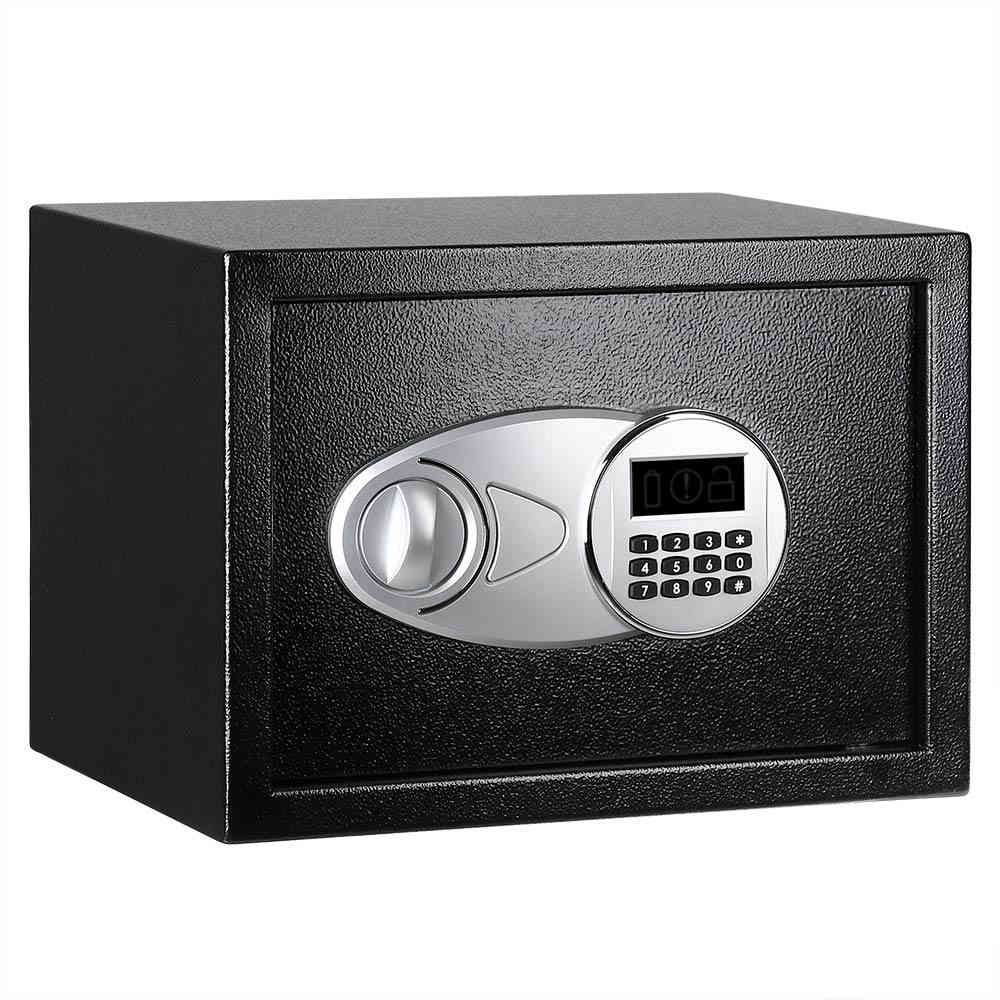 In today's households, people do not want safety lockers inserted in their cupboards. This obviously takes up space. But what if you need a safe box to store your valuables? Here we have a security safe box introduced by AmazonBasics. The box is 0.5 cubic feet in size and you can keep it anywhere.
The security safe box is well equipped with an electronic lock that is easy to set-up and operates. After installing four AA batteries (not included), you can set-up your unique passcode. To open your safe box all you have to do is enter your unique passcode. After that, rotate the knob clockwise to open the door.
Just
in case you forget the passcode, two emergency override keys are there. This makes you access to your valuables
easily
. To make even easier to access, the digital display has three different symbols. These symbols state whether the safe
is locked
, unlocked or low on battery.
Besides the electronic lock, the security safe lock has two live-door bolts. It also has a pry-resistant steel door, and pry-resistant concealed hinges. These
additional
features help in preventing invasion. Intruders would not be able to access the valuables in the safe. The safe also is spacious enough to store your valuables. Keep in your jewels, passports, documents, etc. safe in it.
The safe's carpeted floor offers an added layer of protection. This layer safeguards your jewelry, heirlooms, and other delicate items. from scratches. The matte finish of the security safe lock gives it a handsome and stylish finish. It will match your household interiors.
You can even bolt the security safe box on the surface which you keep it on. Two screws are there for bolting the safe to the surface of the floor, shelf or wall. Mounting the safe on the surface adds an extra layer of deterrence. Besides, all the necessary mounting hardware comes included with the set.

September 28, 2023 12:51 am

Amazon.com
Last update was on: September 28, 2023 12:51 am