WiFi Smart Plug to Work with Alexa & Google Assistant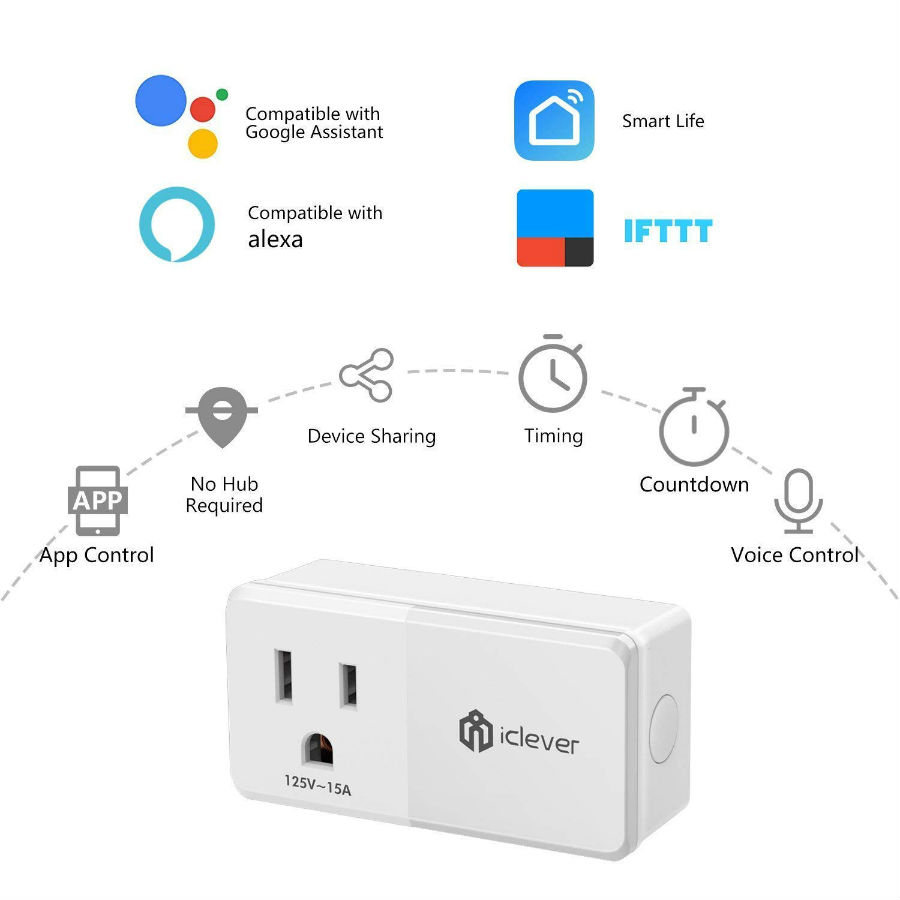 Ever wished to control your devices at home through your voice or an app? Always dreamt of making your house a smart home? iClever brings you an easy way to do so through this WiFi smart plug.
Don't judge a book by its cover!! This device can work on 120V and provide 15A capacity. If you want to make your home smart and control gadgets from a smartphone, this is the right product to get. All you have to do is to plug in your devices and you are good to go.
You can use Alexa or Google Assistant to control your devices. This will enable you to perform actions using your voice alone. Lead a life of royalty. Be the king/queen you are!
Do you want to control your devices using your phone? iClever lets you do that too. Simply connect to the WiFi network, download the iClever app, select your 2.4GHz Wi-Fi network and proceed. Now you can make your bedroom cozy, switch on porch lights, turn off the lights all without getting up from your work. This saves you precious time and energy.
The timer function of the WiFi smart plug switches of your devices even if you forget to. Now you will not have to pay for your carelessness. The unique design of the plug is a solution for limited outlet space. You can install two Minis in one universal socket.
This is innovation at its best. iClever WiFi smart plug is a must have product if you're looking to make your home a smart one.

December 6, 2023 1:34 am

Amazon.com
Last update was on: December 6, 2023 1:34 am