Portable Car Jump Starter with Power Bank and Flash Light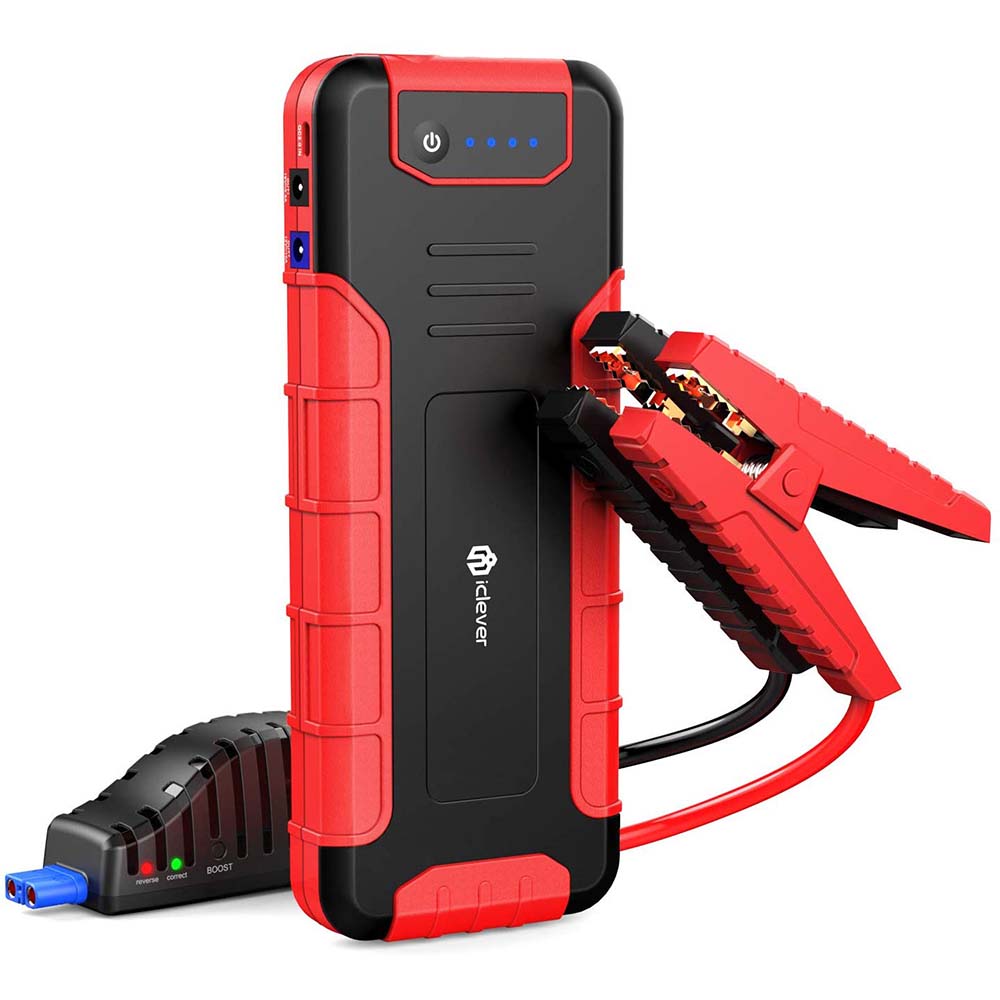 Having trouble with your dead car battery? iClever presents you another useful gadget, the Portable Car Jump Starter with Powerful Auto Battery Booster. The Battery Booster is not just a simple car battery jumper. This Car Jump Starter also acts as a power bank with 18000 mAh battery, a flashlight, etc. The Strong 1300A Peak current helps you start most 12V Vehicle engines, in an emergency. With the huge 18000 mAh battery, the jump starter is able to start 40 engines in a row.
Talking about the jump start feature, the device is smart. The smart jump cables consist of 3 PIN detectors. They will notify if there is any problem before charge delivery. The device checks for voltage and circuit connection before the current delivery. If there is any wrong operations happen, the device beeps and flashes the LEDs.
As mentioned before, this Car Jump Starter is a power bank too. It consists of 2 output ports, one supporting Quick Charge 3.0 and another with SmartID port for Apple Gadgets. The QC Port supports all fast-charging devices. The SmartID Port helps charge devices such as iPhones and iPads. The input port of the Jump Starter is Quick Charge 2.0 port. Hence, the device gets fully charged in 4 hours.
The LED Flashlights include 3 light modes. The Bright, SOS and Flashing light modes ensure you never end up in dark places. Also, they can light up for a long 80 hours. Hence, this POrtable Car Jump Starter can help you in adventure, camping or travels.
Along with the iClever Portable Car Jump Starter, you get a pair of intelligent clamps, Cigarette lighter, AC adapter, and one USB cable. The Wall Charger charges up the Starter while the Cigarette lighter supports 12V DC Power. Also, with reliable customer service, and 18 months of worry-free support, you will get all benefits out of this device.

September 28, 2023 12:41 am

Amazon.com
Last update was on: September 28, 2023 12:41 am