A Heated Hoodie With In-Built Heater For Keeping You Warm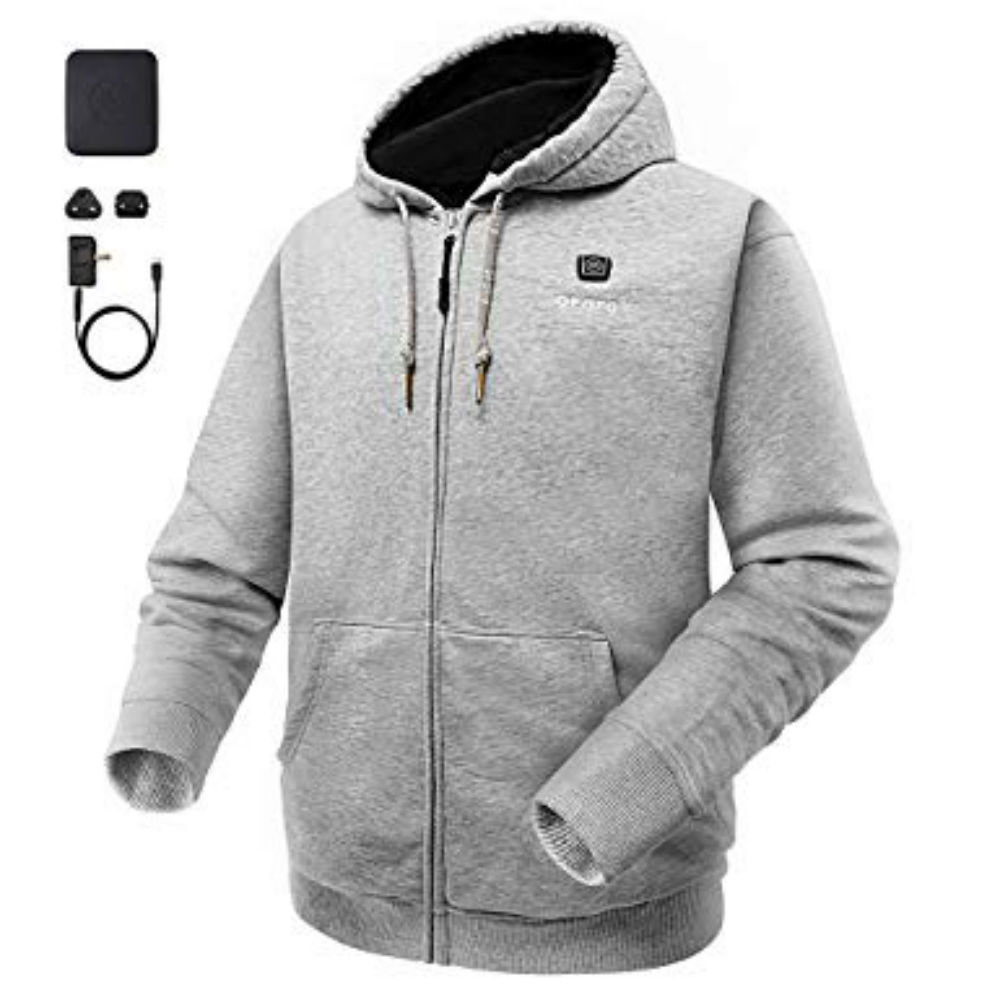 ]Winters become terrible as we have to put on many clothes. It is frustrating to swell up with layers of woolens. Still, we fail to keep ourselves warm during those harsh winters. The heated hoodie helps you stay warm always without looking fat.
This is a perfect invention for those intolerable winters. The hoodie has 60% cotton and 40% polyester mix. These hoodies come in all sizes. Also, it is unisex. So, irrespective of men and women you can buy this.
The heated hoodie has 3 carbon fiber heating elements. These produce heat across your whole upper body. The heaters in the right chest, left chest and mid-back produce enough heat for the whole body. Also, there is a button for heat control. You can heat it high, medium or low as per your need. So many features that too with just a button. Isn't that amazing?
The jacket heats up in second. It has 7.4V UL/CE certified batteries. The batteries come with 10 hours life. Also, the heated hoodie has USB ports for charging smartphones and other mobile devices.
The jacket has a casual look. So, it is perfect for everyday wear. Also, the high-quality cotton exterior and fleece lining help retain the heat. The fabrics help keep you warm. The company recommends wearing this under some lightweight jacket for long-lasting warmth. Also, it is very easy to maintain. You can do gentle machine wash when it becomes dirty.
This comfy heated hoodie is perfect winter clothing. Also, these are good for traveling when you cannot carry more woolens. So, buy it for yourself before winter comes. You can also gift it to your loved ones.

December 6, 2023 12:28 pm

Amazon.com
Last update was on: December 6, 2023 12:28 pm