Halloween Cat Decoration Lantern to Rock your Party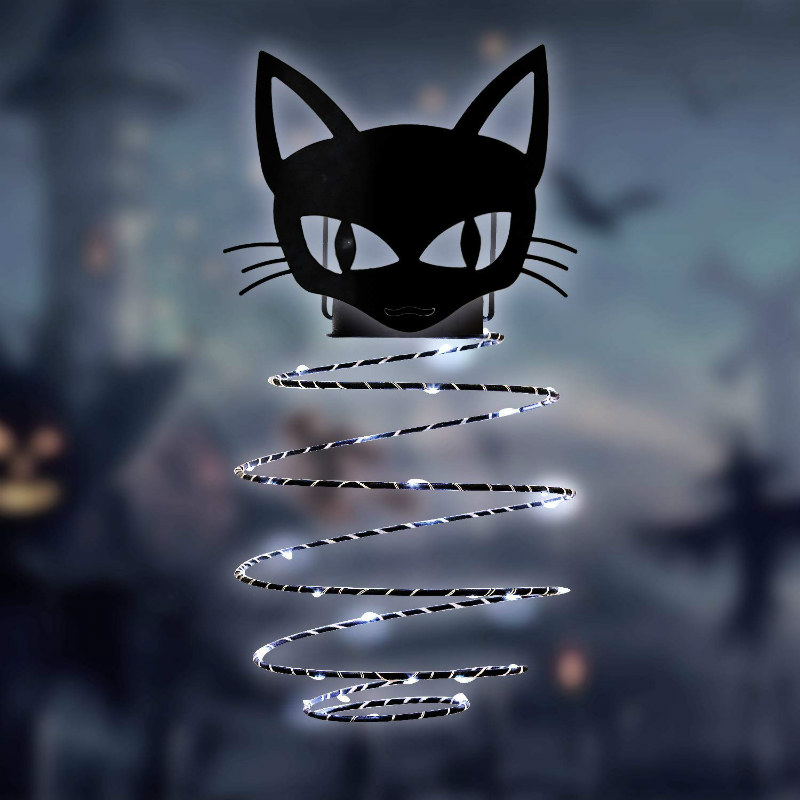 What can get better than an amazing cat decoration lantern for Halloween? What if it is scary and funny at the same time? Interesting? Check this hanging Halloween Cat Decoration Lantern from GiveU. It seems simple at first look. But once you use it as decor at your party, it is sure to attract some eyeballs.
The hanging Halloween lantern runs with a solar panel. The design is simple. It is only a cat – head with spiral lines coming out of it. You can detach the cat head too! Use it either as a hanging toy from the ceiling or hook it to a wall. All throughout the day, the lantern will charge itself, and by night it lights up on its own. But you have to make sure the switch is 'ON' always.
The color of the Halloween Cat Decoration Lantern light is cold white. It is best suited for any form of decor and adds a luxury feel. You can use this as a relaxing prop either indoors or in the patio or gardens. The wire coming out of the cat head contains 30 LED lights attached to it. And the wire as a whole can be shrunk or expanded to a suitable length.
All age – groups can play with these Halloween lanterns, especially the children. They will love it! A single full charge of the lantern can make it run for 6 – 10 hours without a doubt. The weight of it is only 8.8 ounces, so it is easy to carry everywhere. Given the quality of the unique Halloween decor, you can use it for future Halloween parties as well!
Buy this scary Halloween Cat Decoration Lantern without a doubt and beautify your home. Any problems with the product and the company will replace it free of cost!

November 29, 2023 6:11 am

Amazon.com
Last update was on: November 29, 2023 6:11 am