4K HDMI Selector Switch With IR Remote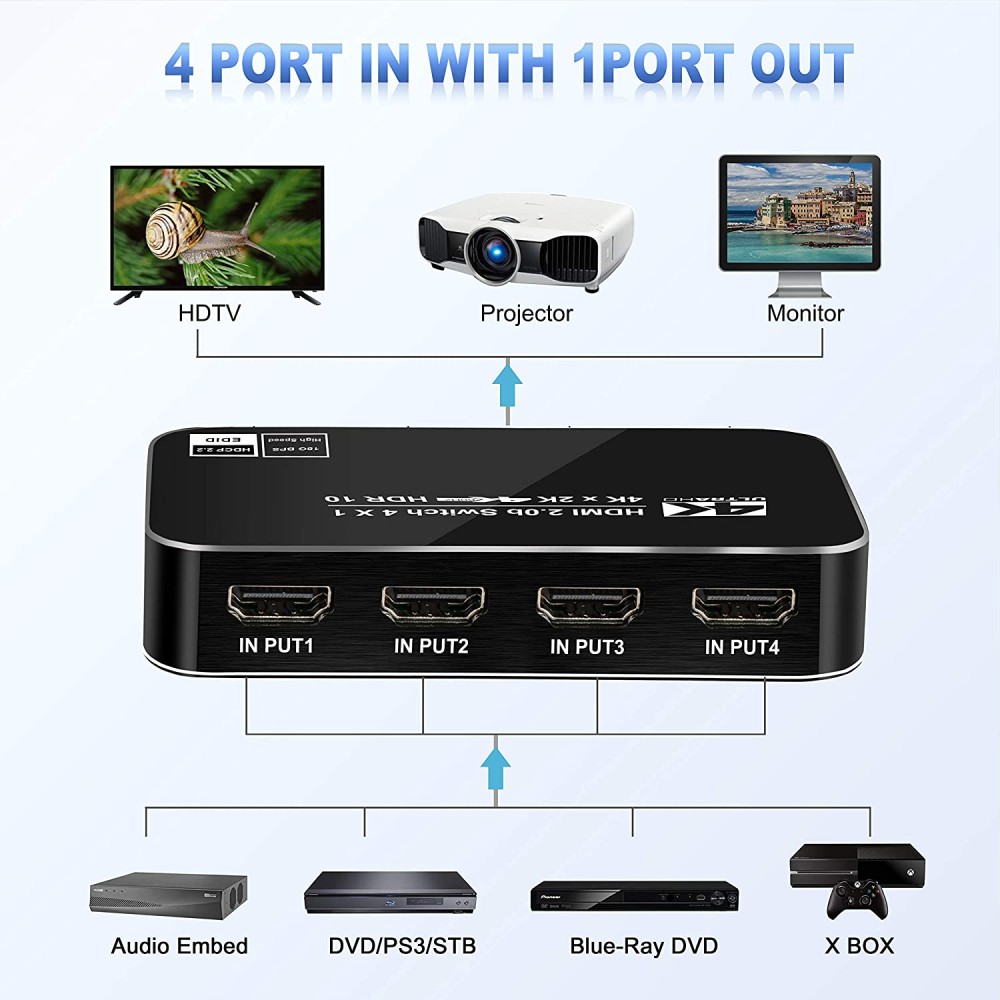 We have multiple devices in our home like PC, TV Box, Xbox, PS3/PS4, Fire TV stick, etc. These may be connected to the same screen. This method saves up space. While also saving the cost of multiple monitors. Usually, we unplug the HDMI cable from one device and plug the cable from the other. Doing this is possible. But the problem is that it loosens up the HDMI port. And also doing it every day is not convenient. This is where a smart device like this 4K HDMI Selector Switch comes to play.
4K HDMI Selector Switch has four inputs and one output port. You can connect 4 HDMI ports from your different devices like PC, TV Box, Xbox, PS3/PS4, Fire TV stick, etc to it.  While you can connect the output to TV, Projector, or other displays. The IR remote control provided with this device can be used to switch between the desired input device. Allowing for a seamless transition between gaming, television, and more.
This HDMI switch also supports manually switches by pressing the "switch" button on the switcher. It can also automatically identify the signal sources and auto-jump to the next port when the existing signal is disconnected. The automatic jumping feature displays the newly inserted HDMI Signal source. Making it very convenient to use. You don't have to worry if you have an older or newest display or TV. This HDMI Selector Switch supports up to 4K x 2K @60hz HDR. Hence it works equally well on old and new displays.
This 4K HDMI Selector Switch works like a charm to manage many HDMI inputs. It is an excellent accessory for TV and connecting devices through HDMI.

December 6, 2023 10:24 pm

Amazon.com
Last update was on: December 6, 2023 10:24 pm