Kids Adjustable Night Light with a Cute Design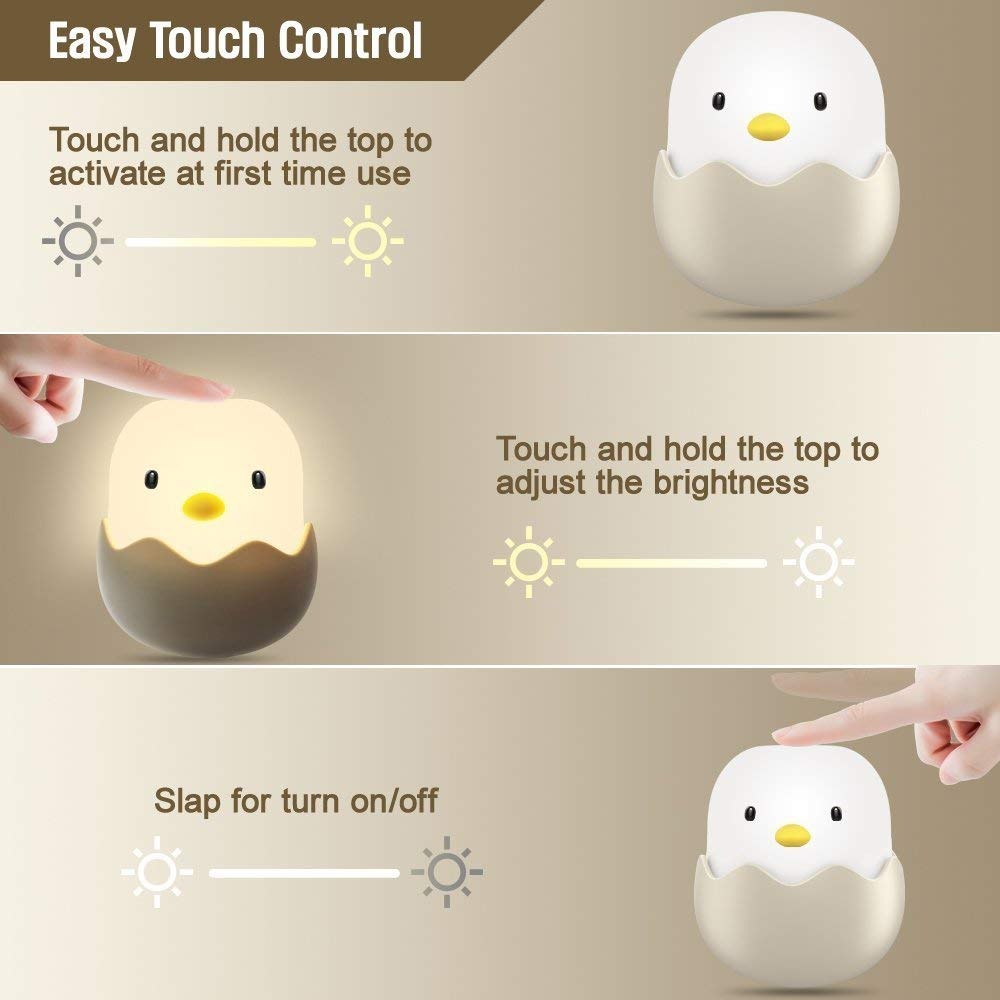 Looking for a cute night light for your little one? Get this kids adjustable night light by Tecboss. Coming in a cute chick and tumbler design, this night light is funny to play for your kid. Its design makes it perfect to place it in your child's room.
With the adjustable LED, you can adjust the brightness by touching the top of the night light. If you're worried about your child sleeping in the dark, then place this in their room. It will help them drive away from the darkness while creating a warm atmosphere for your baby to sleep.
Made of food-grade soft silicone, the material of this night light is 100% safe for your kid. Also, the anti-blue light LED won't flicker or hurt your child's eyes. You don't have to worry about keeping this light in front of them for the whole night as this would cause no harm to them.
This kids adjustable night light features a 1200 mAh battery. At the lowest light, this lamp can work for up to 200 hours. At the brightest light, it can run for 8 hours. You can sleep in peace and without worry that this light would go off at night since it can run for the whole night. Besides, you don't have to spend hours charging this might light. It will be fully charged in a short period of time.
Warm light with cute design and child-friendly material. What more would one ask for? It is bright enough to derive your kid from darkness, while warm enough to not harm their eyes. Watch your kid fall asleep in no time with this kids adjustable night light.
Making for a perfect gift to new parents, it will be a blessing to new moms for breastfeeding at night. It also makes for an ideal birthday party decoration or for any other occasion.

September 27, 2023 7:21 pm

Amazon.com
Last update was on: September 27, 2023 7:21 pm