An Educational Hot Air Sterling Engine To Explain Electricity Generation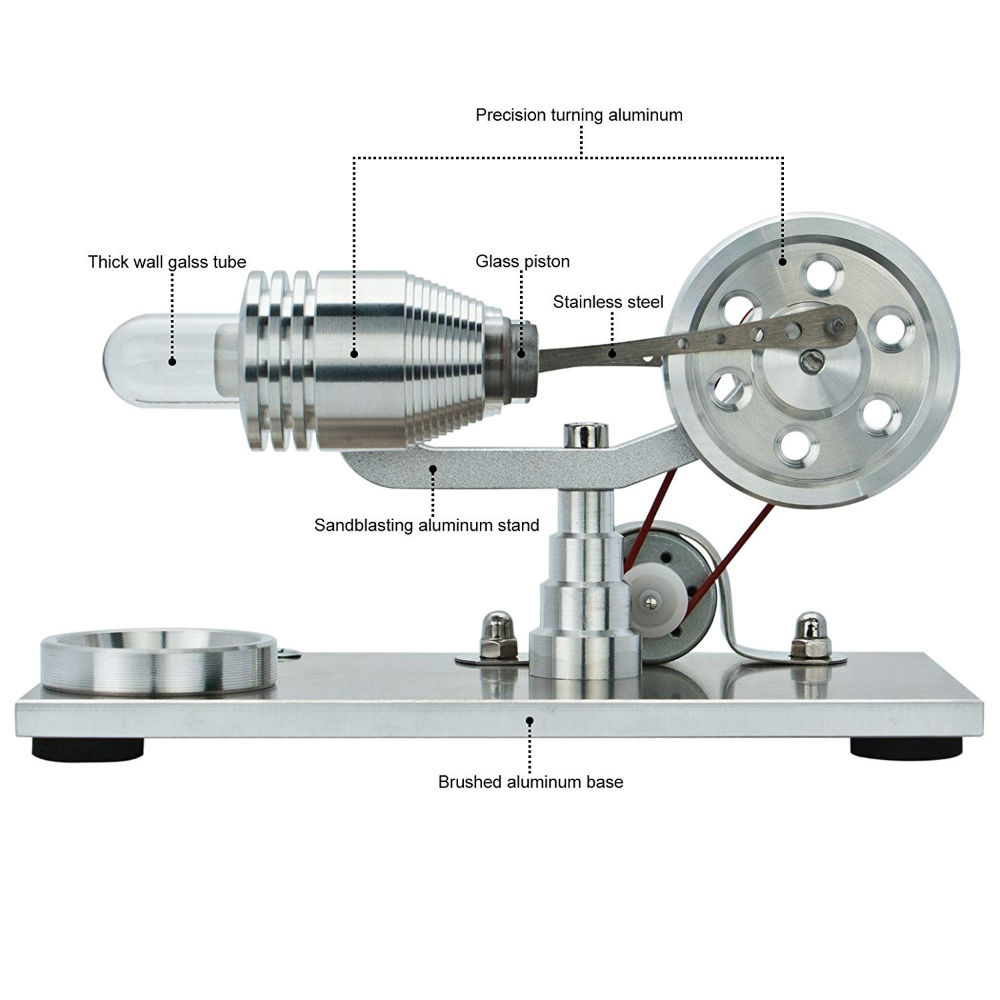 The concept of electricity generation amazes every one of us. Also, it is an important theory to learn in the school day. We all know practical in hand experience gives a better concept than theory. So, this particular hot air sterling engine is a perfect educational toy to explain electricity generation.
The hot air sterling engine is a generator model. It works on alcohol. Also, the sturdy model has a color changing LED bulb. So, when electricity is generated it glows. This model is perfect for science projects and for classroom explanations. Also, it can be used as home decor if you really like physics. This will be a unique home decor piece to attract people's eyes.
This model is ready to use, no assembling required. You just take it out of the box and fill the lamp with 95% alcohol. This alcohol heats the gas cylinder. After a little warming, just give a spin to the flywheel. The flywheel spins rapidly and smoothly to light up the bulb. So, this is how the color changing bulb in the model lights up and amazes everyone around.
The hot air sterling engine comes with an aluminum base. Also, the base has 4 rubber pads to ensure stability while working. So, you do not have to take your heart out in hand while it works. This power generator model looks perfect in a dark room as the LED light glows brightly.
This makes the perfect gift for all your loved ones. Also, it is a perfect educational toy for the growing interest in studies for kids above the age of 8. So, gift it to anyone you think will be excited to have this.

September 21, 2023 1:44 am

Amazon.com
Last update was on: September 21, 2023 1:44 am