Experience The Law Of Gravity With This Beautiful Sand Pendulum Home Decor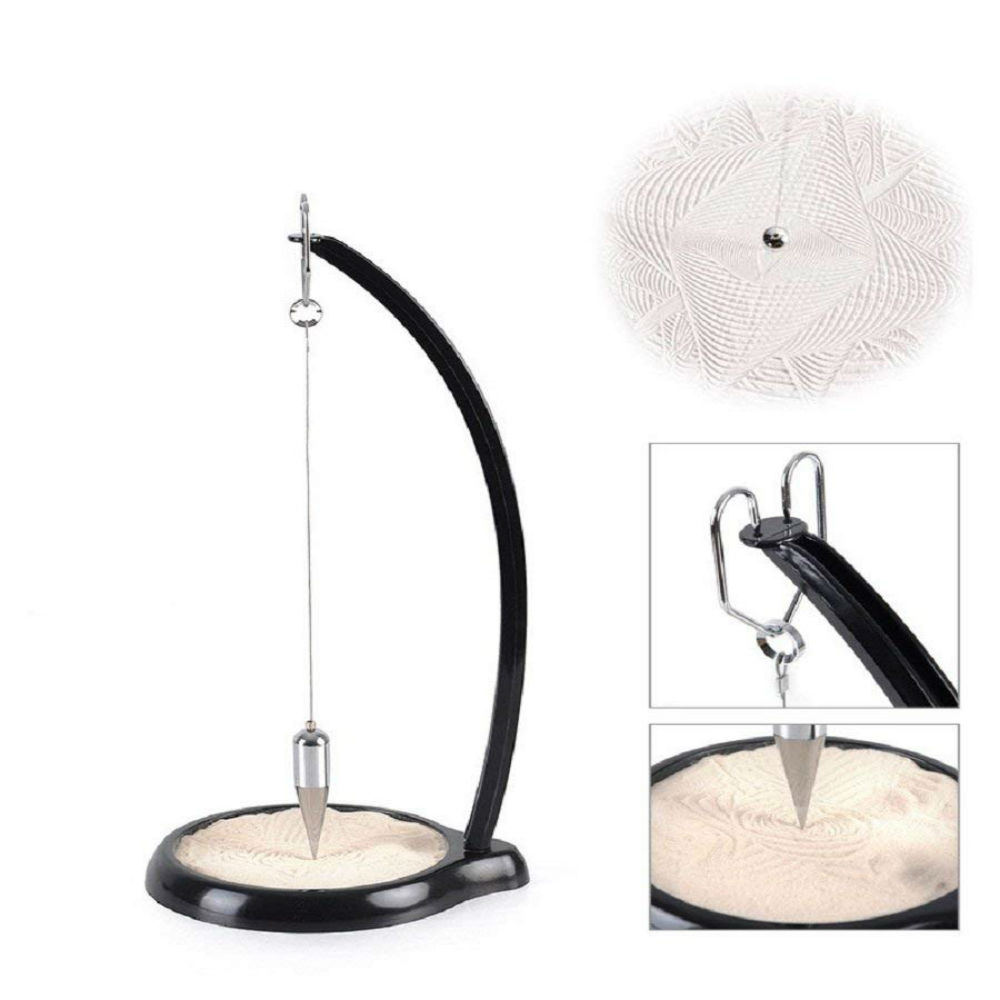 Who does not love a creative and unique home decor? We all love to adorn our home with wonderful home decors. Also, getting compliments from guests of your unique taste is a good feeling. This unique sand pendulum home decor will add an extra factor to your collection.
This pendulum is a unique blend of home decor and science. You can place it on a table and see how the law of gravity works. As the pendulum oscillates it makes the painting on the sand in a random manner. So, when you get bored just make the pendulum oscillate and enjoy the image drawn on sand.
With different start angles, you will get different patterns in the sand. So, every time you change the start angle you get a different pattern. Just slowly start the pendulum to swing whenever you feel sleepy at work. At the end of the day, you will have the most wonderful mixture of patterns drawn on the sand.
This sand pendulum home decor is 39×15 cm in dimensions and weighs just 700 grams. So, you can easily keep it on your work desk, tea table or dining table. The package includes the sand. So, just set it up and enjoy the swing of the pendulum.
The sand pendulum makes a perfect gift for all who loves home decor. Also, it is perfect for kids who need to increase patience in a fun way. So, buy this wonderful pendulum for yourself or gift it to friends and family. Let them enjoy the patterns drawn by the pendulum.

September 20, 2023 1:15 pm

Amazon.com
Last update was on: September 20, 2023 1:15 pm