Portable Double Induction Cooktop with Burner Sensor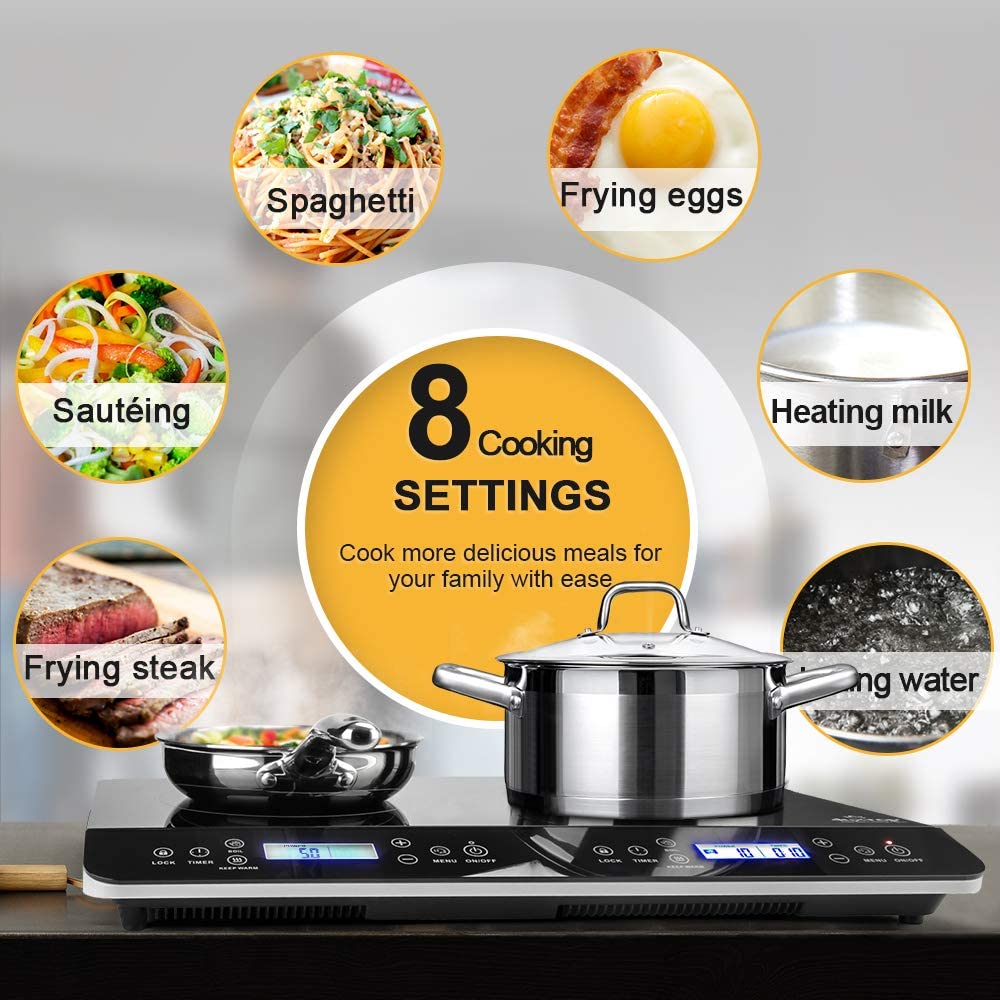 Always a featureful kitchen gadget makes life easy for chefs. Here is a Portable Double Induction Cooktop from Duxtop with a lot of handy features. This includes a digital electric burner sensor and an LCD display.
This is a Portable Double Induction Cooktop with two independent heating zones. Hence this cooktop allows you to set different heat on each top from the LCD display. This is a major advantage of this Induction Cooktop, as you can cook multiple dishes at the same time.
There are two cooking options available in this cooktop – Temperature mode and Power mode. The Temperature mode is for cooking fry items, steaming, etc.  And the Power mode is to keep the food warm or to boil quickly. Also, there are 20 presets for cooking different dishes. The double fans under the hoods flush out almost all the heat coming out of the cooktop.
Moreover, the touch interface is very clean and simple. It is easy to use and safe. The cooktop has a child safety lock system, which helps protect them from injuries. As mentioned above, the Touch Control Panel is simple to operate. Also, the rapid heating of the cooktop cooks dishes in no time. Since there are no visible flame or heating elements, the food does not burn. The glossy glass top is easy to clean as well. A towel can help you with that.
The most interesting feature of this cooktop is that it is energy efficient as well. This cooktop places the energy directly into the cookware without wasting it on a heating element. This offers faster heating and more efficiency on the cooktop. Also, while in power mode, this stove uses a power-sharing feature. That is, by allowing the burners to share power between them. This helps it to avoid overload and increase efficiency. It also consists of a low and high voltage warning system.
Portable Double Induction Cooktop is compatible with a wide variety of cooktop materials as well. This extends from cast iron to stainless steel with a magnetic bottom. Also, the lightweight and attractive design gives beauty to your kitchen.

September 20, 2023 6:46 pm

Amazon.com
Last update was on: September 20, 2023 6:46 pm