Children Pen Writing Aid Grip Tool for Kids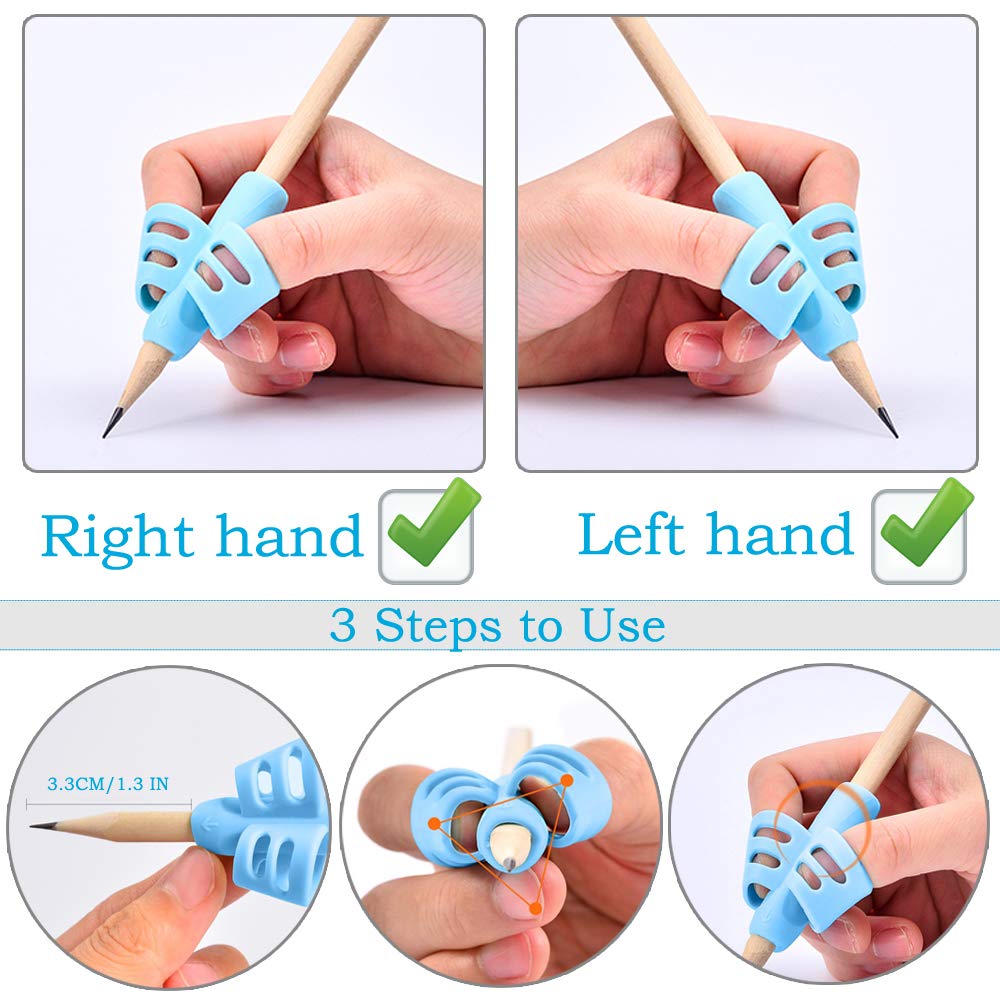 Children might have difficulty in writing. This is because it is difficult for them to make proper grip on pens and pencils. Kids handwriting improves with writing aids. We present to you pencil writing aid grip for preschool children. This kit can also help in getting their posture correct.
The writing aid grip has a hollow ventilation design and comes in a pack of three. It is made up of eco-friendly material of premium silicone. The material is soft and non-toxic. Also, it is safe for the environment. The pencil writing aid grip soft and has holes for thumb and index finger. The two fingers adjust in the holes and children can write easily.
It is a unique and cute pencil gripper. It can be said as an important breakthrough in stationery products. This does not help in writing correctly but also helps to relieve pressure. So, this aid grip can keep your good writing habit for a long time. The handgrip also reduces the tilting of the head and changing of posture while writing. So, it also reduces the incidence of myopia.
The hollow ventilation design makes this grip comfortable as well as breathable. Your fingers will not be uncomfortable and will not sweat. Interestingly, the pencil writing aid grip is ideal for both righties and lefties. Children, as well as adults with arthritis, can benefit from this product.
This is a unique gift for your children, friends, and colleagues. Enhance the children's interest in writing by using this kind of cute items.

August 16, 2023 1:41 am

Amazon.com
Last update was on: August 16, 2023 1:41 am