Fabric Shaver to Remove Fabric Fluff, Lint and Bobbles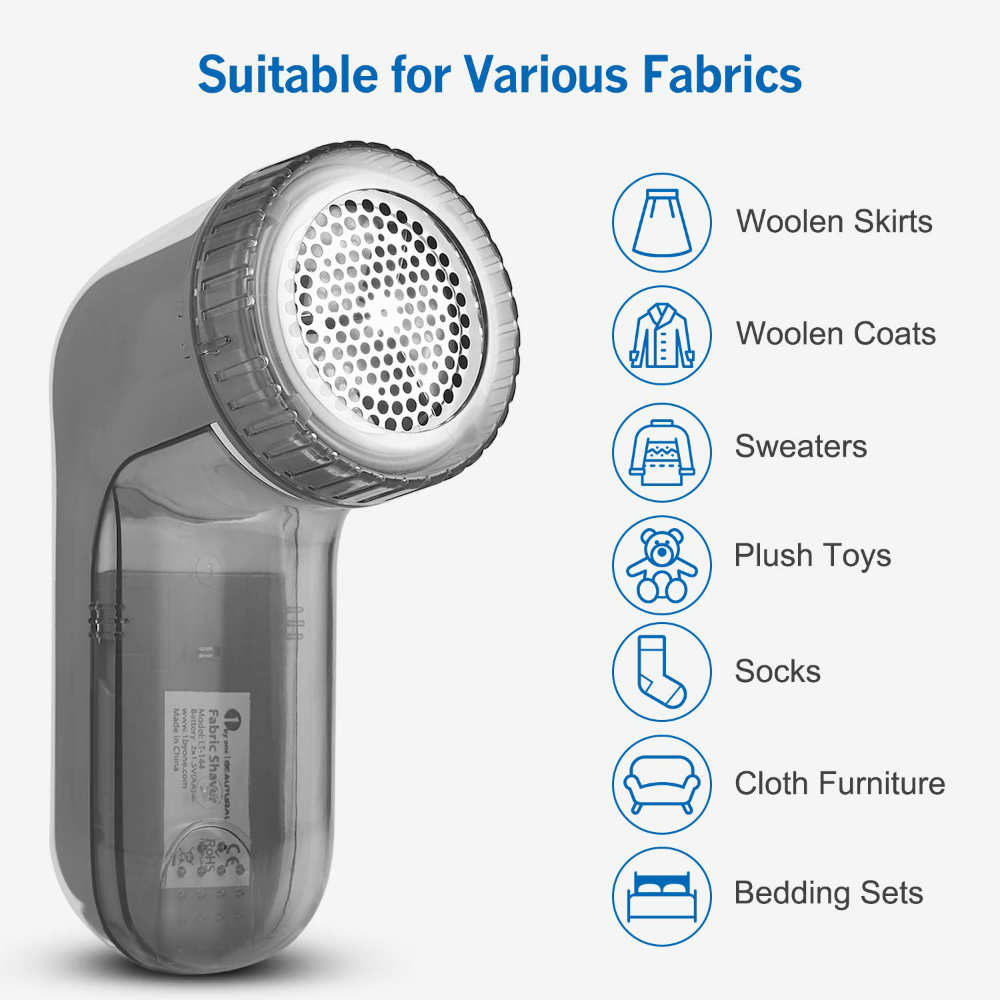 This fabric shaver by Beautural can remove bobbles off your fabrics in an instant. It allows you to keep them away for a while. You can use it for various types of fabric, including sweaters, blankets, bedsheets, and many more. You can be sure that this product will make your fabrics clean.
This fabric shaver contains a set of blades that could last for a long time. This product indeed is quite durable. The blades are easily replaceable. So, you can ensure that your shaver is always fit to do its job. Plus, this is a good way to enable the shaver to work for a bit longer.
There are two extra blades that you will get when buying this fabric shaver. The expanded ones allow you to cover a wider area. So, you can finish your job faster and much more efficiently. In result, you can use the time to do something else.
Plus, this shaver is adjustable. You can change the height of the shave at 3 different levels. Also, you can adjust the speed of the shaver as well. You can adjust the head holes to remove different sizes of balls on clothes.
This shaver also has an adjustable spacer. This feature can protect your garments from being cut. It can also prevent your hands from accidentally touching the foil.
You will need 2 pieces of AA battery to power this fabric shaver. Plus, you will get a 24-month warranty when buying this product. This should be enough to convince you to go and buy this shaver. This makes a perfect gift for all your dear ones.

December 6, 2023 5:15 pm

Amazon.com
Last update was on: December 6, 2023 5:15 pm