Cook Accurately Like A Chef With Instant-Read Meat Thermometer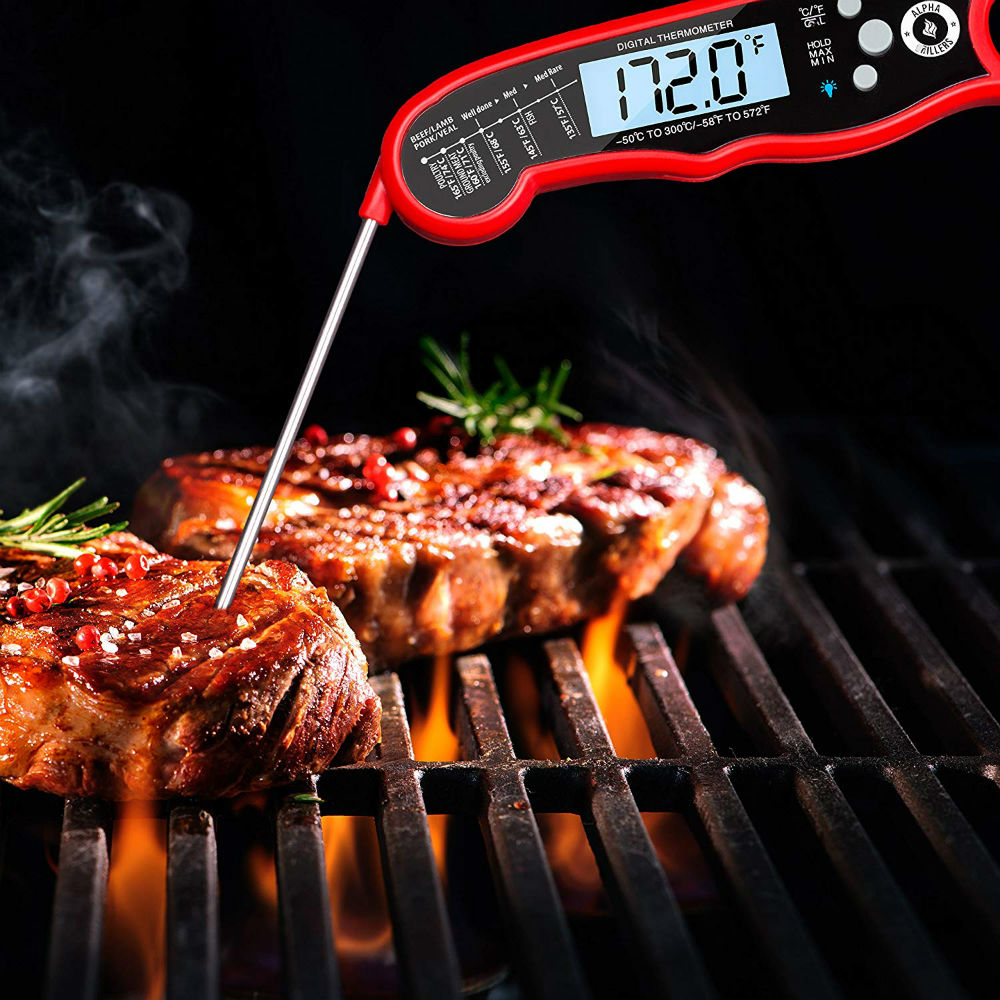 It's not easy to cook a meat precisely how you like it. Especially when you are not a trained chef. So, should you quit cooking meat because of this? Or cook until it's dry to make sure it's cooked all the way through? No! You just need an instant-read meat thermometer. With this, you can cook precisely every single time.
With this meat thermometer, you will be the number one cook when it comes to meat. You can use the thermometer on pork, turkey, chicken, beef, fish, any meat you cook. It's precise with any kind of meat.
It also is compatible with all kinds of cooking methods. Whether it's a hot grill, oven, or even deep fry. The instant-read meat thermometer can also be used for bread making, cheese making, beer or wine brewing.
To start the electronic thermometer, you need to flip the probe. In 2-5 seconds after you insert in the meat, you can have a precise reading. And, when you are done, flip the probe back, and it's ready to store.
Cleaning the thermometer is really easy. Because it's fully waterproof, you can wash it. The thermometer doesn't take up too much drawer space. The electronic meat thermometer has magnets at the back so it can easily be stored on the fridge, too.
The electronic meat thermometer has a lifetime guarantee. That means even after using it, if instant-read meat thermometer doesn't work, you get your money back.

December 6, 2023 10:20 pm

Amazon.com
Last update was on: December 6, 2023 10:20 pm