This Silicone Colander Makes Straining Almost Fun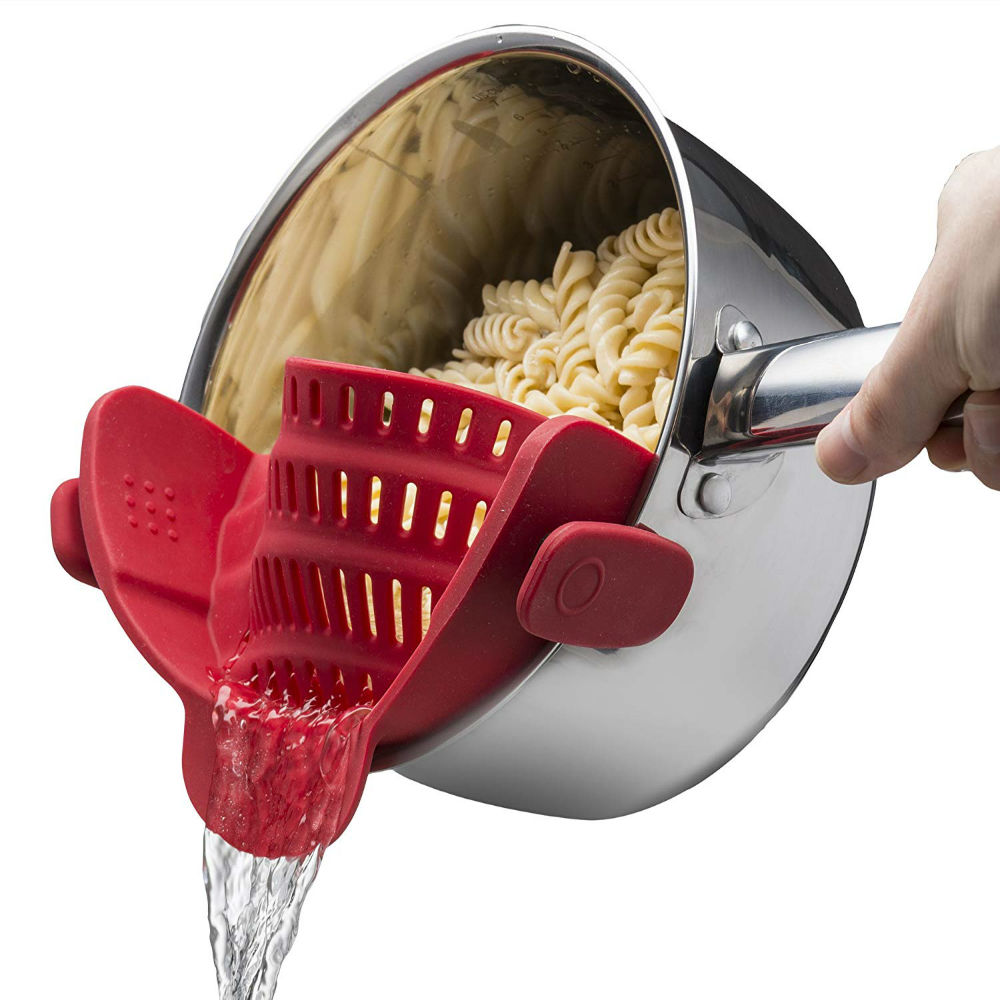 Strainers come in all different shapes and materials. Plastic, metal, steel or even silicone. But wouldn't it be better if you could strain without having to transfer the food out of the pan? It would be revolutionary. And Kitchen Gizmo made this revolutionary design a reality. Here is the innovative Kitchen Gizmo Snap N' Strain silicone colander.
This silicone colander is heat resistant. Without using another container, this utensil manages to drain all the water straight out of the pot. Because it is heat resistant, the strainer can be on the pan during cooking.
The silicone strainer clips on with two clips to a pan. The clips' have a strong grip so the strainer can stay attached while straining. Thanks to this strong grip the strainer has, you can strain even the heavier foods.
The colander is capable to fit any pot or pan. Because it is made of silicone, it can flex and be a good fit for pots of every size. Also, because of the strong grips the clips provide, it works perfectly with every size pot.
The Gizmo Snap N' Strain is an FDA approved and BPA free silicone strainer. Besides, it is a durable and longlasting product. And, it's really easy to clean this strainer. You can simply put it in a dishwasher.
The silicone colander is also a real space saver. If you happen to get a defected strainer, the company replaces it for free within a one-year warranty.

September 27, 2023 11:32 pm

Amazon.com
Last update was on: September 27, 2023 11:32 pm