Portable LED Camping Lantern: The Perfect Tool for Camping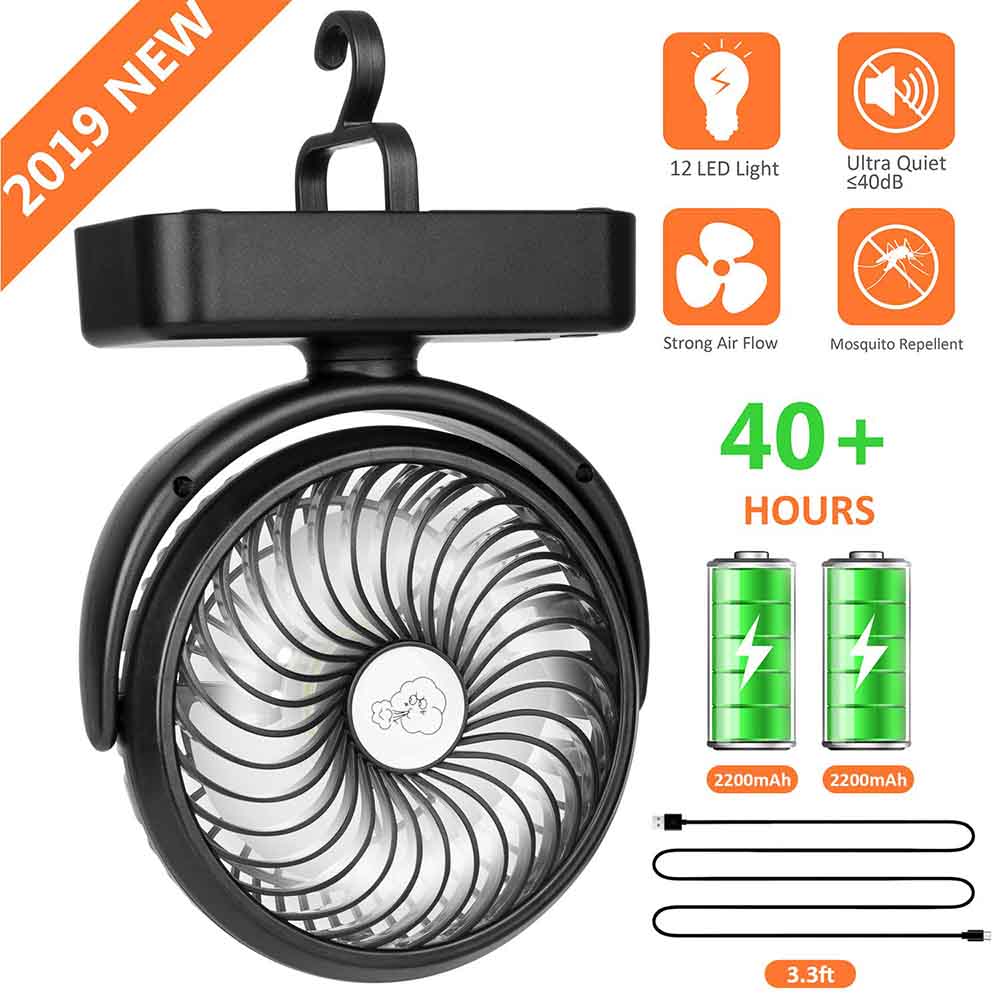 Looking for a perfect camping light? It's finally here! The portable LED camping lantern from COMLIFE is the perfect camping tool. It is a combo of aroma diffuser, led light and a fan. The pack also acts as a survival kit for emergencies!
You can use this unique camping fan to cool yourself during those hot camping days. Or you can use them to lighten up during the dark. If you want to get rid of insects and flies, you can put essential oils in the aroma diffuser too! If you have this tool, you can avoid the need for four other tools.
There is a hook built-in due to which you can hang it up. Either on a tree or a wall. The fan runs with a battery. So, it is perfect for all outdoor activities. With more than 40 hours of battery life, you do not need to worry about the battery draining out. If you can, you can also charge it by a USB charger. The camping kit can charge itself and run at the same time.
This fan can move 360 degrees both upwards and sideward. You can adjust the speed of the fan from many modes depending on the need. For the light, there are 2 modes of brightness available. No matter what speed it runs, the fan is very quiet in operation.
Since the weight of the portable LED camping lantern is only 349 grams, you do not need to worry about heavy baggage. If you are carrying a kit, this portable LED camping lantern will fit in there as well! Check the user manual that comes with it for better usage. Take this all in one camping solution to your next trek!

September 27, 2023 1:31 pm

Amazon.com
Last update was on: September 27, 2023 1:31 pm