Challenge Your Imagination with 4M Doodling Robot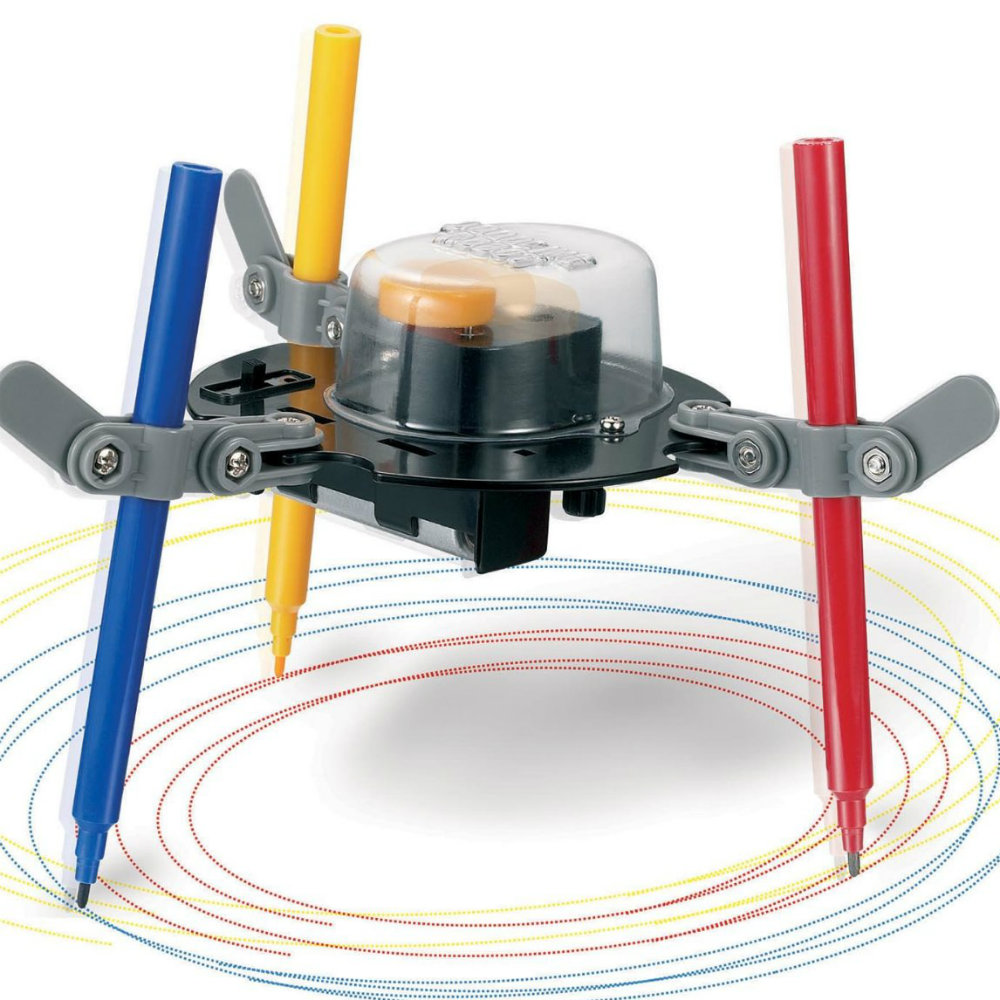 Build your own robot kit to create a piece of fine art. This doodling robot from 4M uses vibration and spin to create patterns on paper. By adjusting angle and height of robot you can make your own pictures. To change the drawing pattern, adjust the legs between drawings. It grips a pen much like a human hand to sketch out pictures on paper.
The assembled final product is a robot artist which doesn't need an assistance of the human hands. This fun robot is ideal for young science enthusiasts. And especially for those who interested in robotics. This kit enhances creativity and teaches mechanical principles. And also, it's an excellent opportunity to show kids, how to assemble and function the robot toys.
Boost your child's imagination with this 4M doodling robot. It's recommended for ages 8 years and up. Without the pens or pencils, it is a cool vibro robot that slides across smooth surfaces.
No special tools or knowledge required to assemble this doodling robot. The kit contains detailed instructions and all the necessary parts. You only need to supply one AA battery.
Kids can develop personal ownership and pride in their work as they assemble it. And also, they can call it as their own unique creation. These Robotics Kits enable kids to learn more, enjoy, and show off in front of others.
4M educational toys cover a wide range of subjects. Besides, they include science kits, arts and crafts kits, robotics kits, and many more. Each toy is creative, imaginative, inspiring and most of all is fun. Besides, they encourage your child's inquisitive nature. And also, teach them to explore the world around them.

September 28, 2023 12:06 am

Amazon.com
Last update was on: September 28, 2023 12:06 am