Shirt Folding Board To Keep Your Clothes Crease Free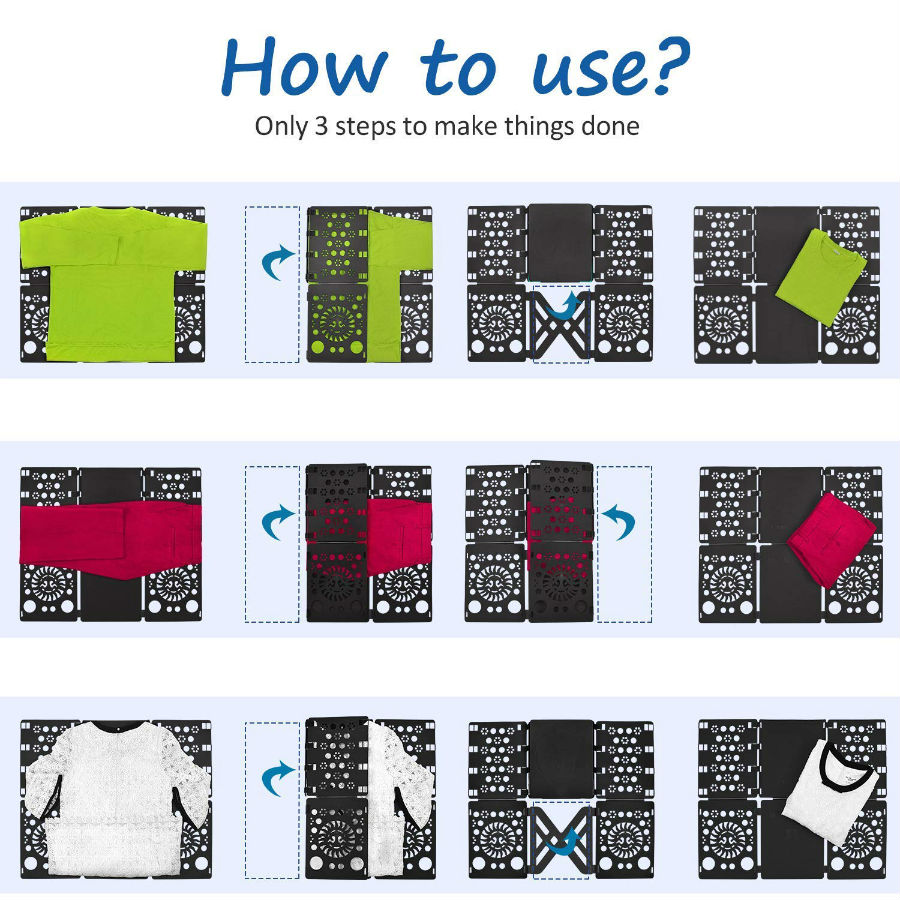 As much as washing clothes can be a task, folding them can be tough to deal with too. Do you always end up with messy clothes no matter how much you wash or iron them? Do your clothes never fold the way you want them to? Is it like you have to stack your weirdly folded clothes in the wardrobe? We know your answer is a big yes. Well, take a look at this Shirt Folding Board by BoxLegend.
This clothes folder is the solution to your clothes folding problems. This board is of new and high-quality PP material. Folding clothes can take up much time than needed. With this board, you can fold items into a uniform shape. That too you can do in less than five seconds.
Use this shirt folding board as much as you want. This is reusable so use it as many times as you need to. This item weighs 1.55 pounds. Its dimensions are 23.7 x 1 x 27 inches. This board is adjustable as well. You don't need to buy a new one every time for every item. So, it contributes to environmental protection too.
You can fold practically anything in no time at all. Whether it is a shirt, t-shirt, long sleeve shirt, or anything else. Also, besides all this, there's one more advantage of this shirt folding board. This folding board folds flat. This way, it won't take up much space in your wardrobe, or even your bag while traveling. Not only will this save your time, but also lead you towards smart work.

September 21, 2023 12:10 am

Amazon.com
Last update was on: September 21, 2023 12:10 am