Cat Litter Box will No More Mess with your Floor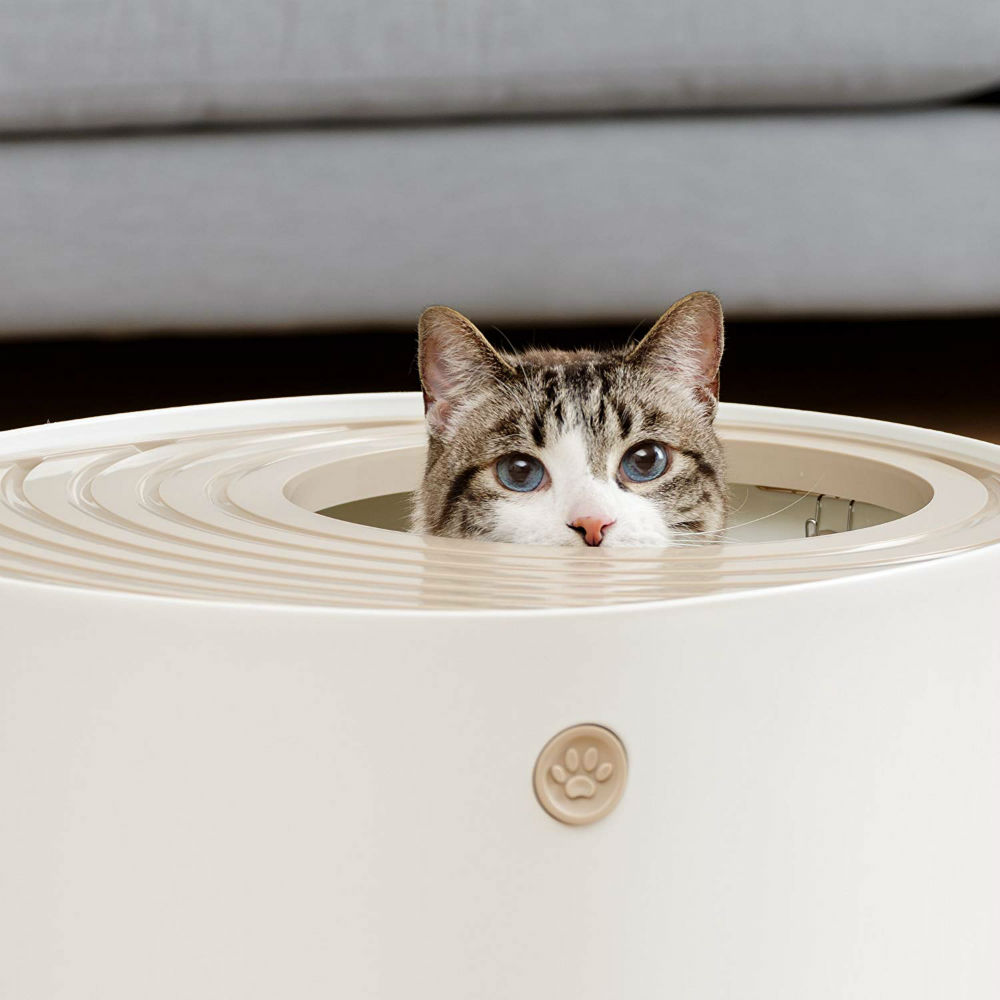 If you are a cat parent, you definitely need a cat litter box other than just the cat food. This product will be useful to prevent scattered litter in your house. Your house will remain clean with this.
The product' smart and stylish design will train your cats not to create a mess. It is a perfect solution for everyday living. This will make your home less messy. Also, it will be useful to keep the floor clean. You have the option to choose from different attractive colors.
Also, an in-built mat will prevent litter from scattering. The grooved lid will remove litter from cat's paws when they leave the box. This cat litter box is round in shape and has an attachable hook. You can easily hang the litter scoop which comes with it. With the help of scoop, you can quickly clean the mess.
The easy to access will provide cat ease to move around without creating any mess. Its large top opening is perfect for all sized cats. Its entire Dimensions are 20.47″L x 16.14″W x 14.56″. Also, the inside dimensions are 20.0″L x 16.0″W x 14.0″H. You can easily clean it from inside as well.
This cat litter box is best for all those who own cats. Purchase it for yourself and for your friends as well. This would be of great use to them. Also, it will help in making the floor look cleaner. Since it is a BPA free, your cats will not have bad health post using it.

September 23, 2023 1:36 am

Amazon.com
Last update was on: September 23, 2023 1:36 am