Sazabi Version Ka Model Kit With New Features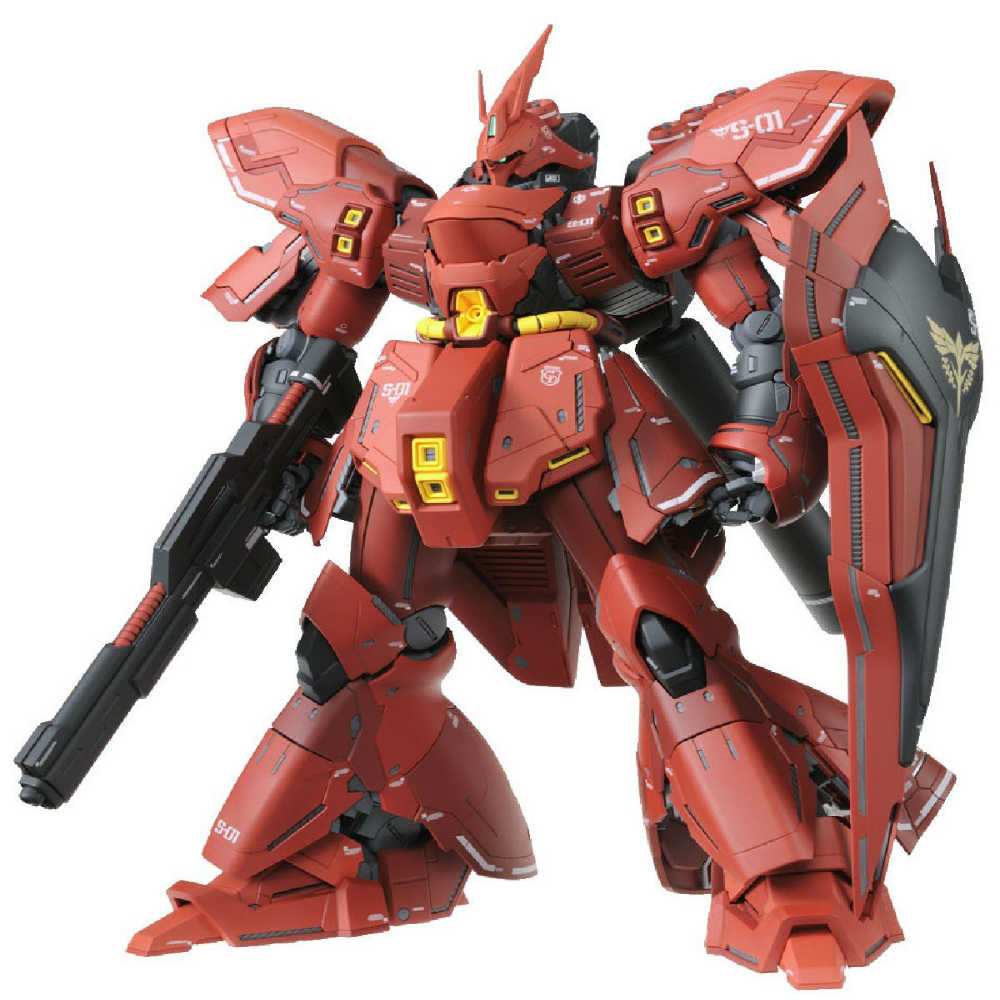 We are offering you the Sazabi version Ka Model Kit. This model kit is easy to assemble. Also, it does not require any glue for assembly. The colored plastic makes it look realistic. You do not require any paint for making it. The package includes a runner with 31 pieces, an instruction manual, and 3 stickers.
This Sazabi Version Ka model Kit is an ionic final mobile suit of Char Aznable. The product has been originally designed for CG short in G-Dome at Gundam Front Tokyo. It was then refined, to compete with its rival the Nu Gundam.
The new features of the Sazabi Version Ka Model Kit are its sliding panels. The panels slide and reveal the interior mechanical details of the model. Another important feature is popping up of thruster hatches in the legs of the model. Also, it has a second beam rifle and a redesigned beam tomahawk. The redesigned beam tomahawk incorporates the elements of Sinanju.
Another important feature of the product is its LED unit compatibility for the head. The kit constitutes 6 funnels, beam rifle, beam tomahawk, beam sabers, and shield. This model is for adult collectors. It has sharp points and small parts which may be choking hazards. The model is not for children under 15 years of age.
Gift this product to your teenage friends who like this kind of gifts. Also, buy one for your own to enjoy building the model in free time. So, get this now to revisit your childhood days.

December 6, 2023 2:36 pm

Amazon.com
Last update was on: December 6, 2023 2:36 pm