Halloween Cocoon Corpse Prop for Yard Decoration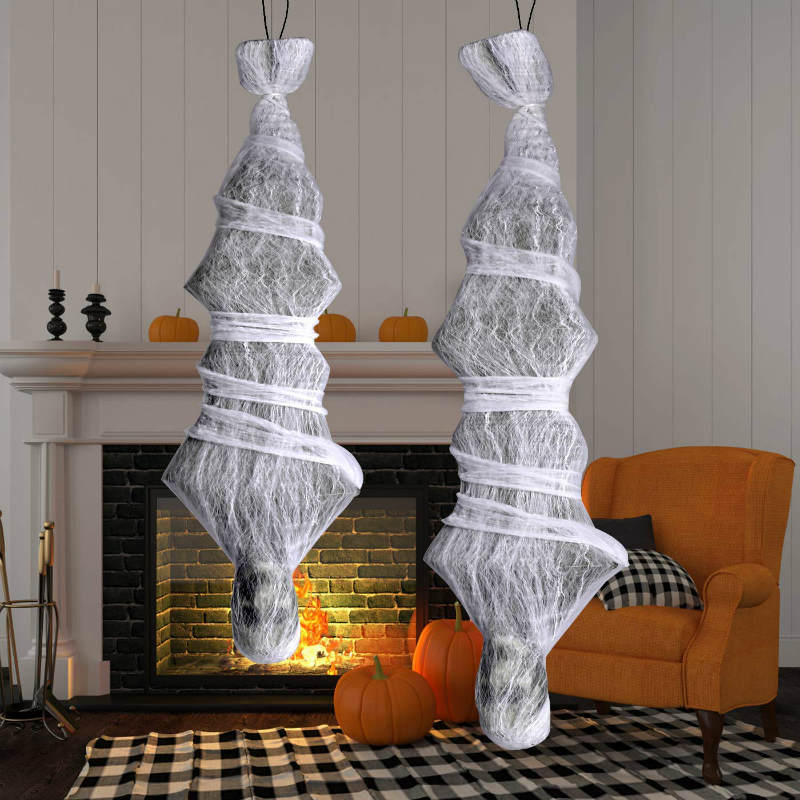 Want to scare people from outside your house? Want to scare them even before they enter the house? Welcome your guests with this Halloween cocoon corpse prop by Aobuy.
This hanging corpse is 72 inches. This is the best scary decoration for any Halloween event or spooky party. It is also perfect for haunted houses, spooky entertainment, or other theme parties. Such is the look of this scary cacoon corpse prop that it looks real.
With the white cocoon outside, the skeleton wrapped inside is slightly visible. This is to create a scary look. Besides that, the hanging corpse prop is very light and flexible. It would not be a problem for you to hang this prop or shift its place. Hang the Halloween cocoon corpse prop wherever you like.
Put it on the floor, in the yard, or hang it on a courtyard railing. You can even place or hang it in the gate entrance or a wall. A great way to welcome all the trick or treaters- this can also make then run in the other direction. Create your own Haunted house this season.
Place this cocoon corpse in your haunted house and give everyone a scare that they will remember. You can hang this from a tree, on your porch, or in your living room.
This October, let everyone know that you did not come to play. Watch people scare off as they even step into your house. This Halloween cocoon corpse prop weighs 9.6 ounces. Its dimensions are 14.7 x 10.9 x 4.6 inches.

December 8, 2023 6:32 am

Amazon.com
Last update was on: December 8, 2023 6:32 am