Row Connect Game for Indoor And Outdoor Activity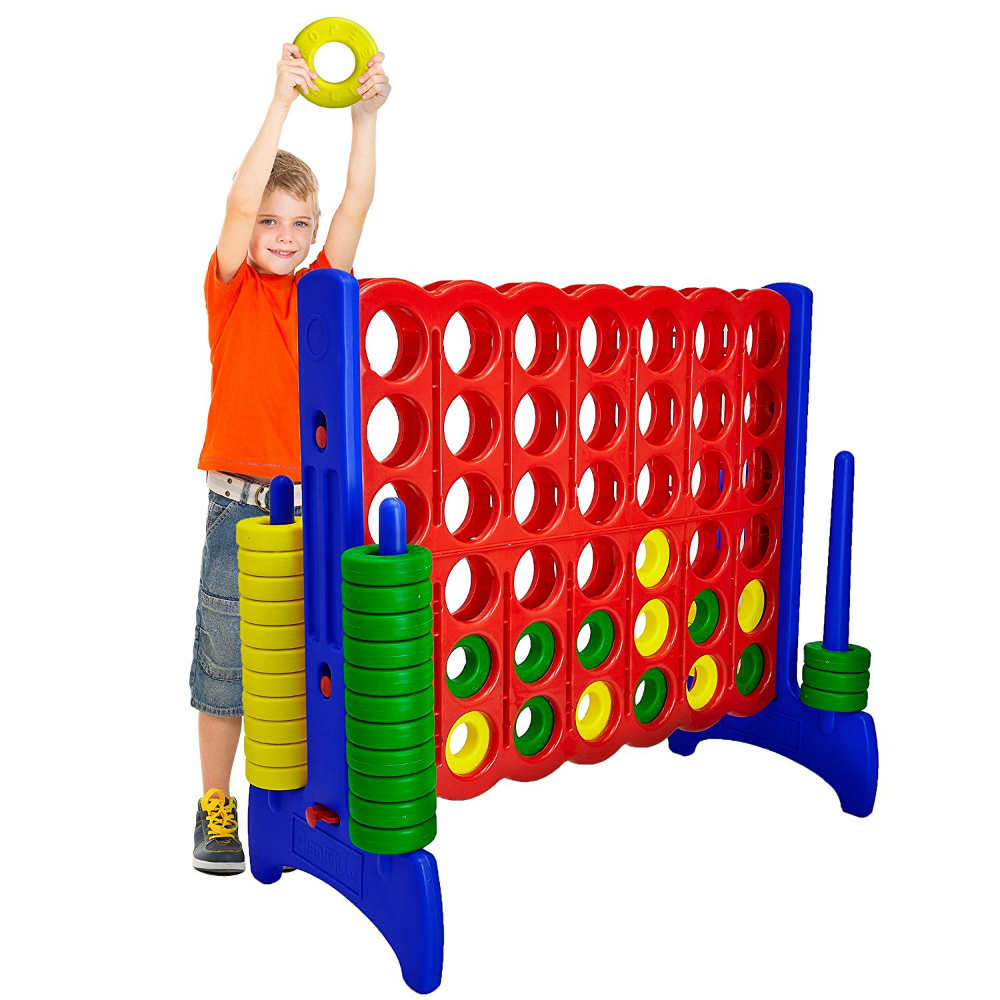 Everyone needs a little playtime in a day. Not every time you can go outdoors to get yourself refreshed. Look at this row connect game by Giantville.
This game is a giant size 4-in-a row game. With this super-size link 4 games, bigger is always better. This game measures 3 and a half feet tall. It is four feet wide. Both kids and adults will love it. Besides being a giant classic, this game is of more use. You can bring it to parties. You can even host parties with this game.
All your guests will enjoy playing this game. You can turn any boring event into an amazing, playful one. Make any event a blast with this row connect game. It is perfect for any occasion. Whether it is a birthday party, a get-together or a housewarming party. This giant master will add more fun to every celebration. You can also use it for sleepovers, beach days, and BBQ.
Like every game, this one has its aim too. The aim is to be the first to connect the 4 pieces in any direction. There are colorful oversize pieces in this game. These pieces bring out life. They also make the game more colorful and fun. On top of it all, this game is very easy to use. You can assemble this toy in just a minute. The instructions given make it easier to assemble. A lever will empty all the game pieces to restart. The disassembly and storing are easy too.
This product has a dimension 48 x 6 x 42 inches. It weighs 37.9 pounds. Get this row to connect game and enjoy with your family. Also, you can gift it to your kids on any occasion and enjoy playing it with them.

June 4, 2023 1:44 am

Amazon.com
Last update was on: June 4, 2023 1:44 am