Bamboo Wine Rack – The Best Choice for Wine Enthusiasts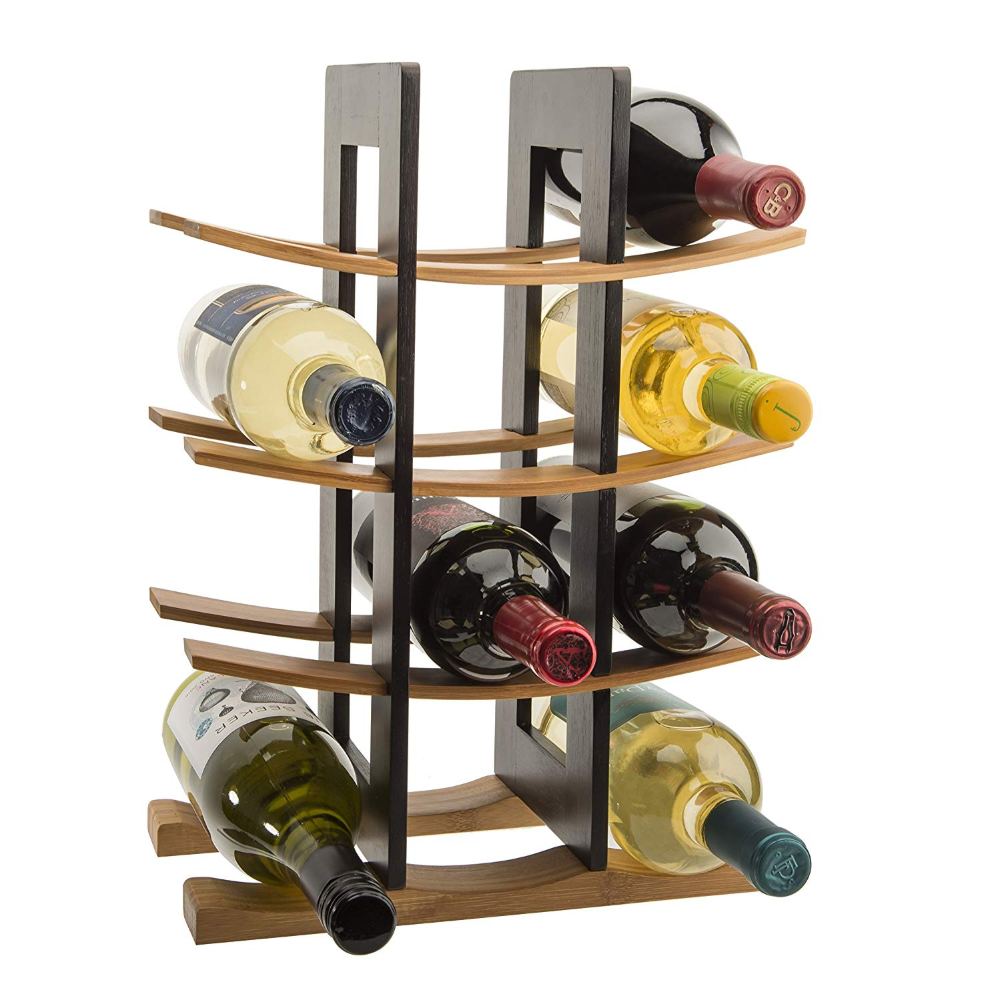 If you are a wine enthusiast and crave for a wine rack. we have got it for you. We are introducing the bamboo wine rack with espresso finishing for all wine lovers. It is a natural rack and it not only keeps your wine bottles but also decorates your home.
The bamboo wine rack is made up of non-porous bamboo material in espresso colored accents. The wine rack has a beautifully modern and curved design which makes it a perfect addition to the entertainment area. Also, it can hold up to 12 wine bottles at a time. You can wash this rack easily with the hand. It has a dimension of 7 inches in length and 2.8 inches in width. Its height is 16.5 inches in total.
It is undoubtedly, a quality product for your home. The bamboo wine rack weighs just 2.5 pounds. The four corner slots are big enough to hold 1.5 liters of wine bottles. These include the top left, top right, bottom left and bottom right. Rest of the 8 slots are relatively smaller and can hold up to 1-litre bottle of wine.
This product can be assembled easily at home, all you have to do is follow the instructions. Remember when you are screwing the base, keep the uprights in a straight position so that it screws perfectly. The parts get interlocked and give a tight seal. You have to put all the notches opposite to each other.
This bamboo wine rack can be a suitable gift for housewarming parties, weddings, thanksgiving. You can also gift it to your wine lover friends. Also, if you yourself love wine and want to keep the bottles with sophistication, get it for yourself.

September 26, 2023 12:21 pm

Amazon.com
Last update was on: September 26, 2023 12:21 pm