Shoot Creative Images with this All-in-one Lens kit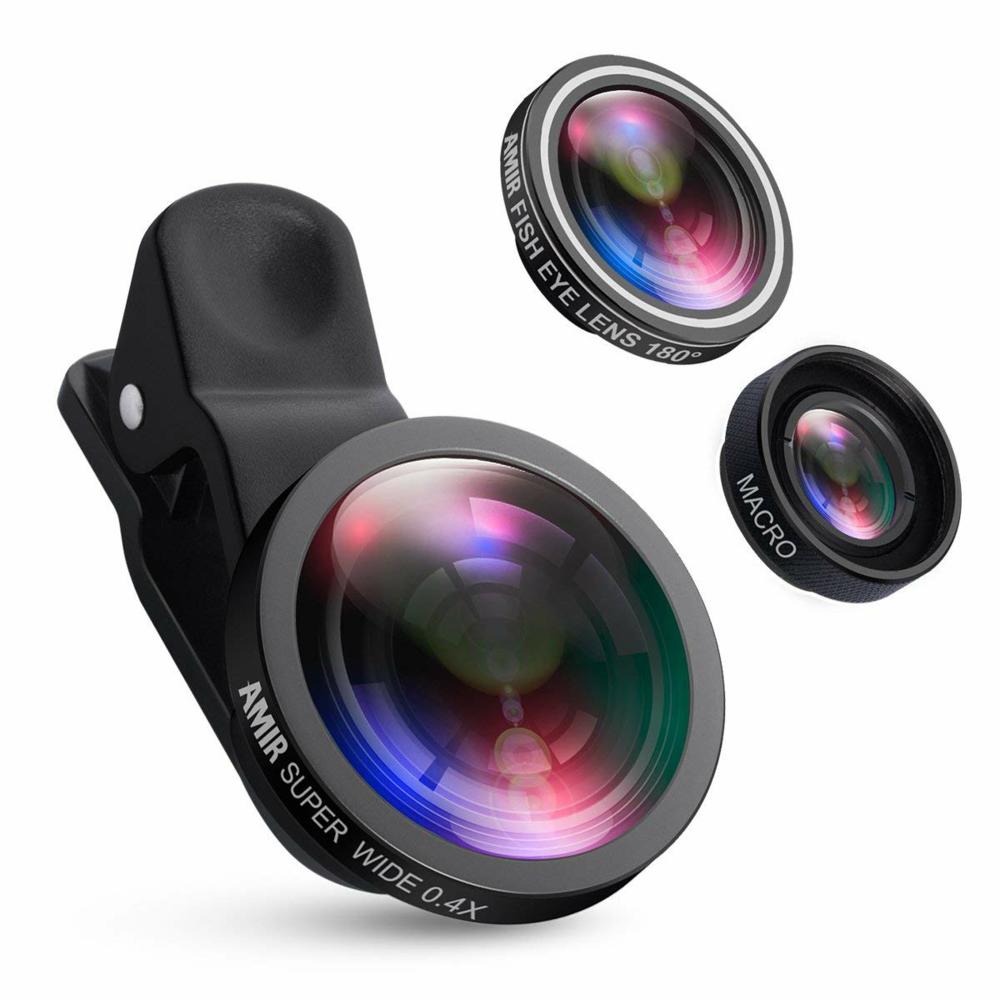 Turn your smartphone into an SLR camera, and become a professional photographer. This is absolutely possible with AMIR all-in-one lens kit. AMIR camera lens package is made up of three separate lenses. These are 0.4X Wide Angle Lens, 180 Degree Fisheye lens and the 10X macro lens. This provides you all, what you need as a professional photographer.
With the wide-angle lens, shoot your photo in a super large frame. Include more elements in your photography. It is perfect for capturing landscape or cityscape. In case you have a large family, and you want to take a family photograph, then the wide lens is perfect for you. While the Fish Eye lens allows you to capture ultra-wide photos. This is also known as the fishbowl effect.
Take a closer capture with the 10X macro lens. With the macro lens, you can capture each detail of the focused object. You can do a lot with these lenses, and make the best use of your smartphone camera.
These are professional HD lens which minimizes the ghosting and glare, that might be caused by reflection. Thus, no blurrier picture. The lens is made up of high-quality glass material. This also means fewer scratches and more premium look.
Also, installing this all-in-one lens kit is very easy. It is a "Clip-on Cell" device. Hence, you can simply attach the lens on top of the iPhone Camera, with the help of a clip. Just clip on the lens to the iPhone camera, and start clicking. When you are done, simply remove the clip. Yes, it is that easy.
Get you Amir all-in-one lens kit today, and start capturing your golden moments.

September 28, 2023 12:25 am

Amazon.com
Last update was on: September 28, 2023 12:25 am