Kinetic Art Asteroid, a perpetual motion toy for your Desks to keep you amazed!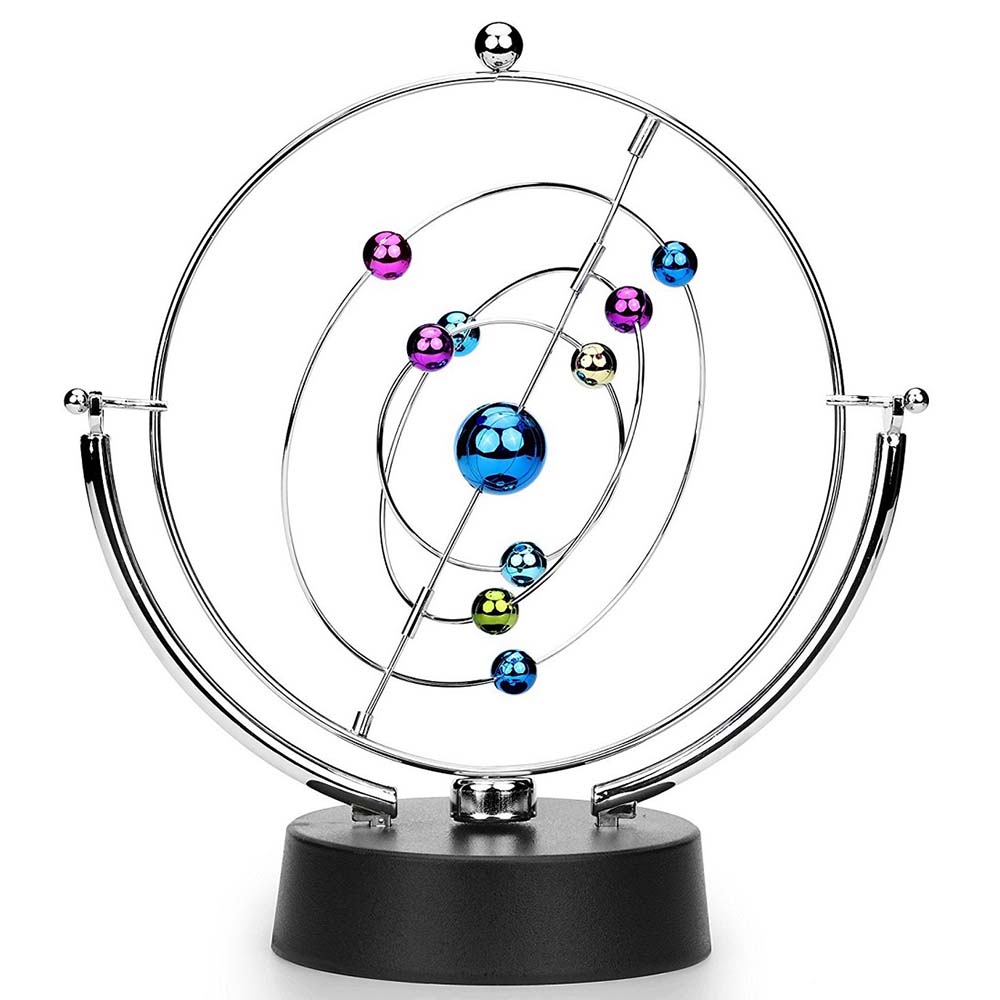 We all love having something interesting on our desk. This Kinetic Art Asteroid is a perfect example of such an engaging artistic piece. The display of the Kinetic energy will keep you mesmerized for hours. Moreover, this amazingly crafted art asteroid fits in every place. It could be your study table or work desk, this piece suits in each of them.
It is a versatile home decor piece which enhances the beauty of your room. Because of its creative design, the motion of balls is alluring. With this smooth motion, it is sometimes soothing to keep watching it over and over. The multicolored balls also reflect the light at night. Therefore it looks like a small galaxy with a smooth motion.
It is a unique piece with its base built up of plastic. Though, balls and upper holder are made up of steel. Therefore, it durable and has better strength. Also, the multicolor version gives this kinetic art asteroid a captivating look. It becomes an appealing home decor items with such qualities.
One of the best use of this Electronic Perpetual Motion Desk Toy is as a gift to someone. This beautifully carved kinetic art asteroid can be a wonderful gift. You can gift it to a working person or student. Also, it would be a perfect gift for someone to decorate their house.
It just requires a 9V battery to work. Give a gentle touch at the top of the base to set the galaxy in motion. With endearing looks and engaging scene, it sets the environment for a wonderful time.

December 2, 2023 5:43 pm

Amazon.com
Last update was on: December 2, 2023 5:43 pm