Funny Fanny Bank with Funny Noise on Coin Deposit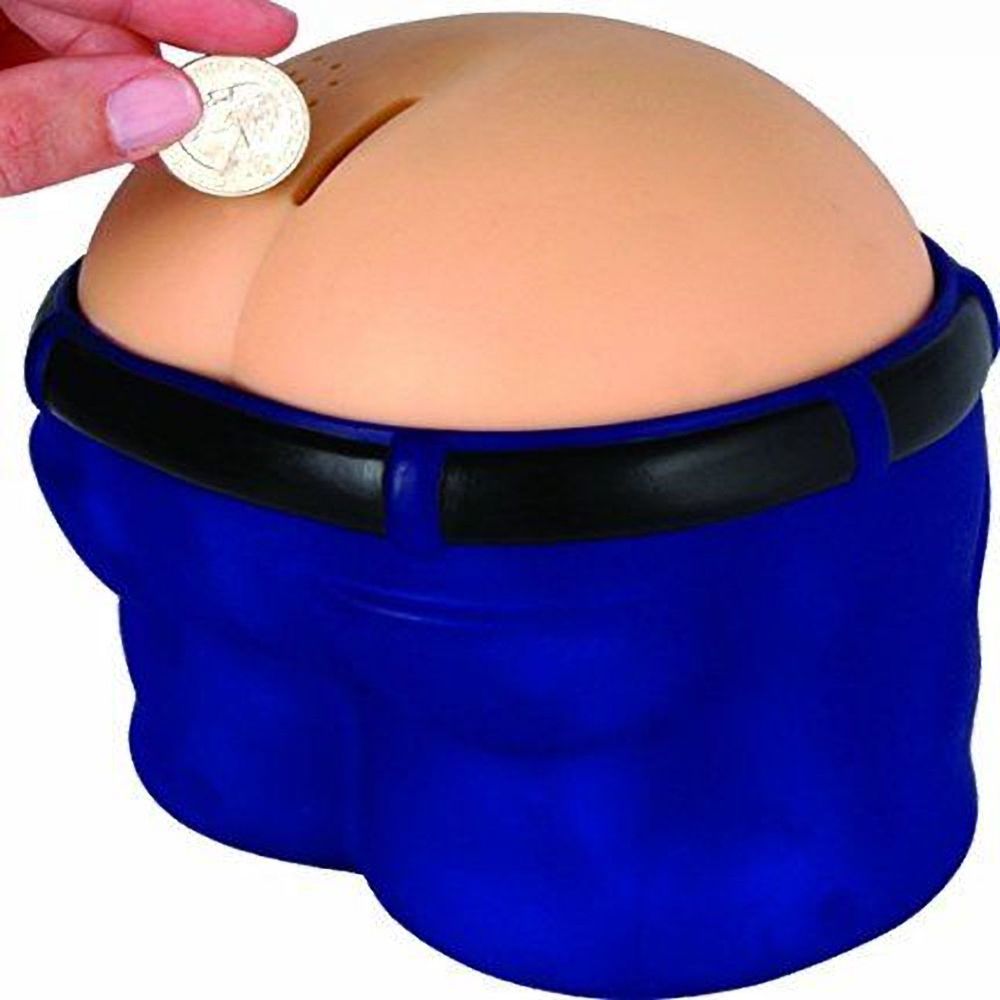 A great gag gift that can find practical use if you want to make sure that your customers definitely tip you. Shaped like a fanny, the funny fanny bank produces a farting noise when a coin is inserted.
It can act as a great funny motivator for your children or grand-children to start saving. Even the neighbors visiting your house would be happy to contribute to this fanny bank making both them and your children happy. It is best not to push rolled notes in it since it can damage the sensor.
There are different fart sounds recorded in this funny fanny bank which means a different fart every time you insert a coin. It is powered by 3 AA batteries and lasts very long.
It is a cheeky gift and can be gifted as a birthday present, on Christmas or just for fun. The product is quite cheeky so make sure that the person you are gifting to have a sense of humor. It just might offend some parents in case you gift it to their young children.
The best places to use it are in a commercial set up where you want to attract your customers to tip and get a laugh out of it by listening to the fart noise.
The product is known to be faulty sometimes when received so make sure to test it completely on receipt. In case it turns out to be faulty you can ask Amazon for a refund. By only from the original manufacturers – BigMouth – to avoid the chances of a faulty product.

December 2, 2023 10:00 pm

Amazon.com
Last update was on: December 2, 2023 10:00 pm