Emergency Survival Kit for the Adventurous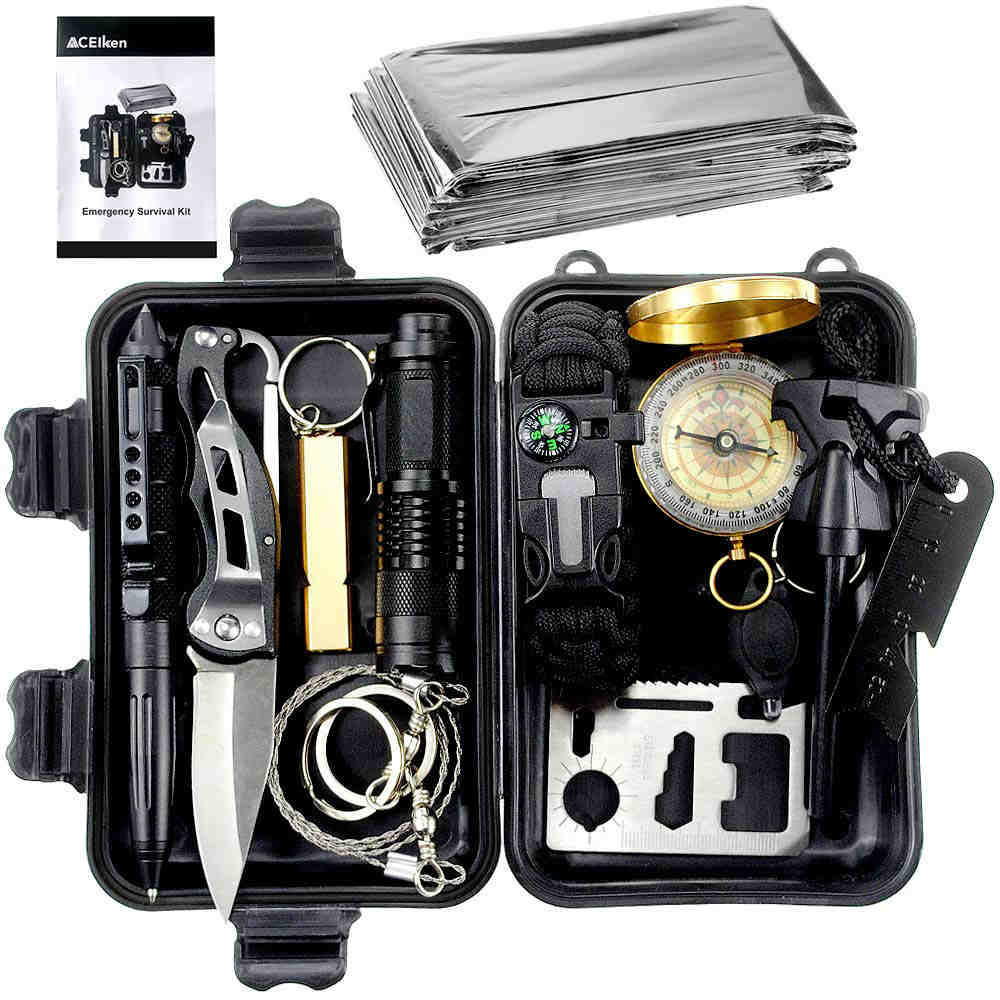 We all have that one person in our life that is all about adventures. For such die-hard souls, ACEIken Emergency Survival Kit is the perfect gift. The kit has in all 13 things. These 13 tools are of utmost help if out on an adventure. It is perfect for gifting on birthdays and Valentine's Day.
The emergency survival kit has a 5 in 1 survival bracelet. This bracelet offers 5 useful tools together in a single pared-down design. It comprises of military-grade 7-strand 550 Paracords. It also features a compass, Ferro rod, knife, and fire scrapper. The buckle of the bracelet has a built-in whistle.  The Paracord has a rating of 550 pounds. The emergency whistle can scream up to 100 decibels. Whether you are going out on a hike or a multi-day adventure, this bracelet indispensable uses.
The survival kit has an emergency fire starter. Wherever there is fire, there is hope. When on an outdoor adventure, fire starters are a must. The fire starter has about 12,000 strikes. Also, the emergency survival kit has a multi-functional fire starter. The fire starter has a ruler and a beer opener as well. Another tool in the kit is a wallet-sized multi-tool. It works as a screwdriver, can opener, blade, 4 position wrench. It also has a knife-edge, butterfly wrench, 2 position wrench, and a ruler.
The kit has an emergency survival pen. You can write with this pen and use it to break windows as well. You can attach it to your shirt, backpack, pant, pockets, etc. An all-weather cover is also a part of the tool kit. In addition, it is lightweight, compact, and warm. The cover protects you from the rain, as it is waterproof.
Flashlight, military knife, extra loud whistle, and luminous compass is also a part of the survival kit. Get this survival kit right now and gift this to your loved ones. This makes for a perfect for the adventurous souls who love to dare.