A Wonderful Space Saving Cooking Pan Organizer Shelf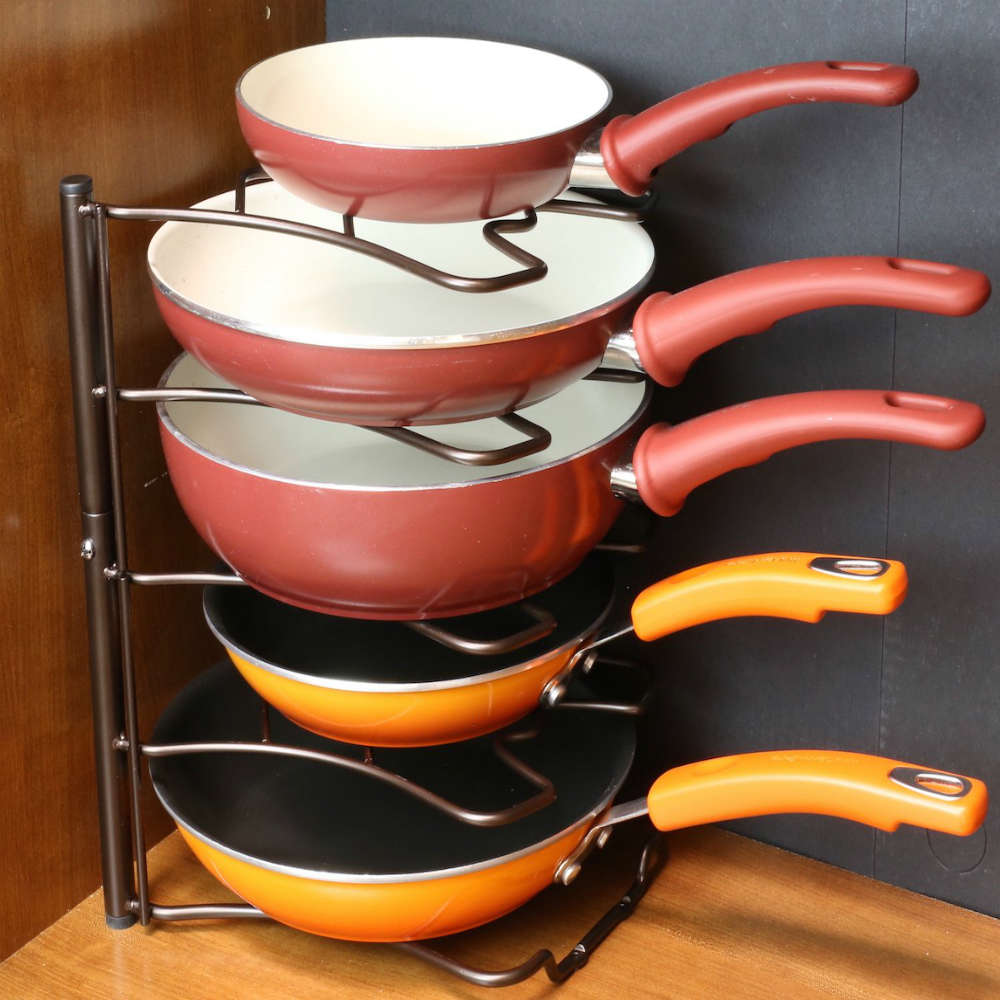 In the present days, we all live in a small apartment. Also, with small apartments come smaller kitchens. So, it becomes a real headache to keep everything organized, especially the pans. You cannot just stack them as that brings scratches. This cooking pan organizer shelf is your ray of hope in organizing all your pans.
Cooking pans are the most essential part of our cooking. We all have various kinds of pans for various cooking. The real struggle comes in keeping all those pans arranged. Pans with a ceramic coating or Teflon coating cannot be stacked on each other. This damages the pans.
This shelf is ideal for organizing pans in small spaces. Also, it is ideal for small kitchen countertops and drawers. The cooking pan organizer shelf is very efficient and can be fixed in both horizontal and vertical ways. It is ideal for both pans and lids. Also, you can keep heavy pans in it.
This shelf holds 5 pans in a vertical installation. But it holds only 4 pans when installing horizontally. Also, you can just let it stand alone without installation. The package comes with screws for horizontal installation in drawers and closet.
This cooking pan organizer shelf is 9*9.5*11.5 inches in dimensions. So, you can arrange your grill pans, fry pans and also their lids in this. The bronze color looks just perfect in all kitchens. So, buy this organizer for giving a new look to your ever messed up kitchen. This makes a perfect gift for all your loved ones. So, you can gift them on any occasion to help them be organized too.

December 9, 2023 3:55 am

Amazon.com
Last update was on: December 9, 2023 3:55 am