360 Camera with Smart Home Hub & Levitation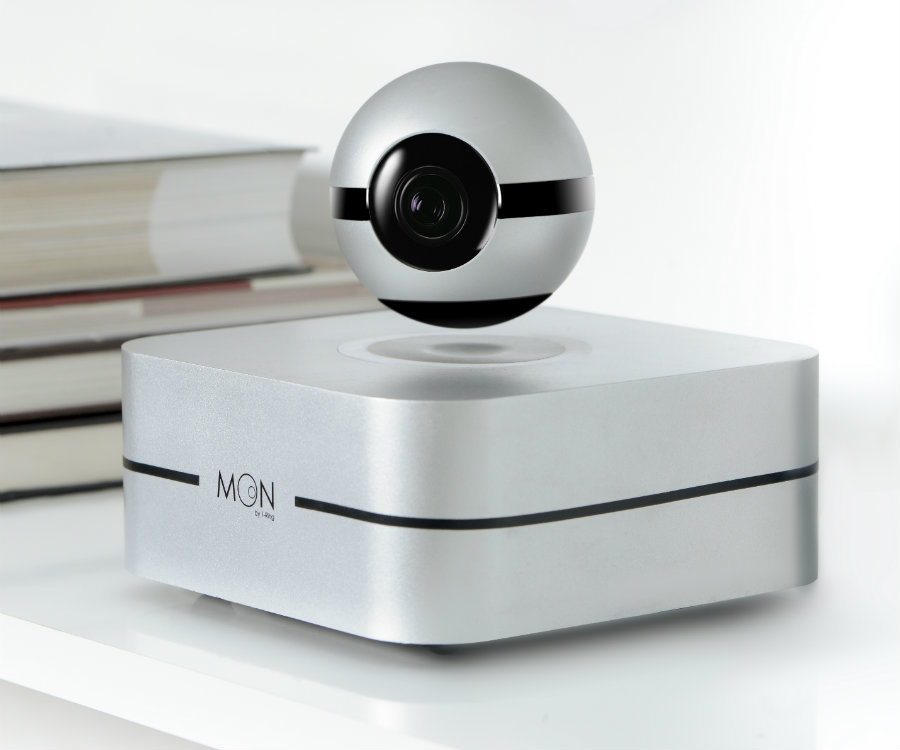 A 360 camera that floats on a base and rotates 360 degrees. The Moon by 1-Ring features 360° stabilized levitation technology and controlled remotely. This 360 camera can rotate freely at the swipe of a fingertip noiselessly levying gravity.
This device includes a modern home security camera (Full HD with Night Vision, Motion Detection, Smart Notifications, etc.). The two high-precision microphones with active noise cancellation accurately identify the source and direction of the incoming sound and rotate the camera accordingly. Whatever it is, you have the click. Also, the 360 camera finds out where the sound is from and looks right there when you are in video conference calls. The home hub has some smartness in alert notifications, voice recognition etc.
The smart home hub integrates this 360 camera seamlessly with Philips Hue, Amazon Alexa, Google Assistant, Apple Homekit and other services. The smart hub can control legacy devices such as TV or stereo systems. The integrated temperature, humidity, CO2 and light sensors further enable this camera to monitor the environment.  And it reacts automatically such as turning on the air conditioner or managing the smart thermostat.
The camera has an integrated IR blaster and Bluetooth module. The smart home hub uses these to control your legacy appliances remotely. The 360 camera also has Z-wave plus and Zigbee 3.0 to communicate with your smart appliances.