Z-Edge F1 Dual Dash Cam for Uber, Lyft and Taxis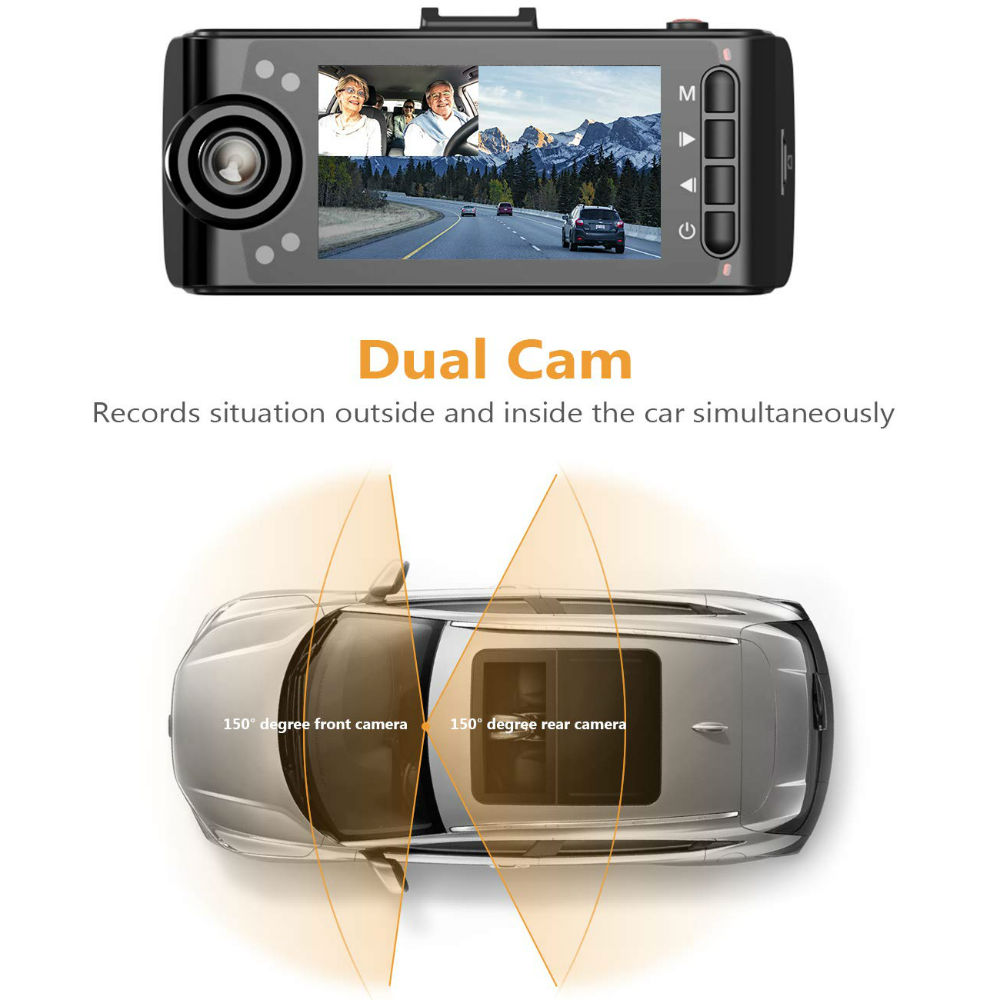 Are you looking for dash camera to record street and interior at the same time? Well, Z-Edge F1 will be your best bet. This dual dash cam is just perfect if for the Uber and Lyft drivers who want to record the interior while driving.
This unique dash cam lets you record both outside and inside of the car. With inside dashcam, you can have your cabin activities recorded. This cam has a high-class NOVATEK NT96660 processor. Also, it comes with F/1.8 aperture. You can get high-quality footage of both inside and outside of your car at 1920 x 1080P@ 30fps.
The dual dash cam lets you capture crystal clear footage of license plates and road signs and the interior video of your cabin. The Sony IMX323 sensor, 4 IR LED light of the interior facing camera gives your clear image even in darkness. So, you get footage of crystal clear quality of a dark cabin.
The dual dash cam utilizes the front camera to record the road view 2560x1440P@ 30fps. The supercapacitor makes it resistant to extreme hot and cold. This ensures a long life of the dash cam in extreme temperature conditions and ideally suitable for Arizona, Texas, and Florida.
The dash cam also has a GPS function and logs your vehicles location, speed, and route. The same can be viewed in Google Map. Also, the footage can be seen in Windows and Mac compatible video player.
The built-in Sony IMX323 sensor with 4 IR LED lights offers super night vision with F1.8 aperture. When you want to record streets in low light, you can get this dashcam.
The camera has a wide angle view so nothing gets unnoticed from this very dash cam. This dash is a must have for Uber, Lyft, and Taxi, that can record both street and inside your vehicle.

December 6, 2023 5:37 pm

Amazon.com
Last update was on: December 6, 2023 5:37 pm