Portable iWatch Charger with Magnetic and Wireless Function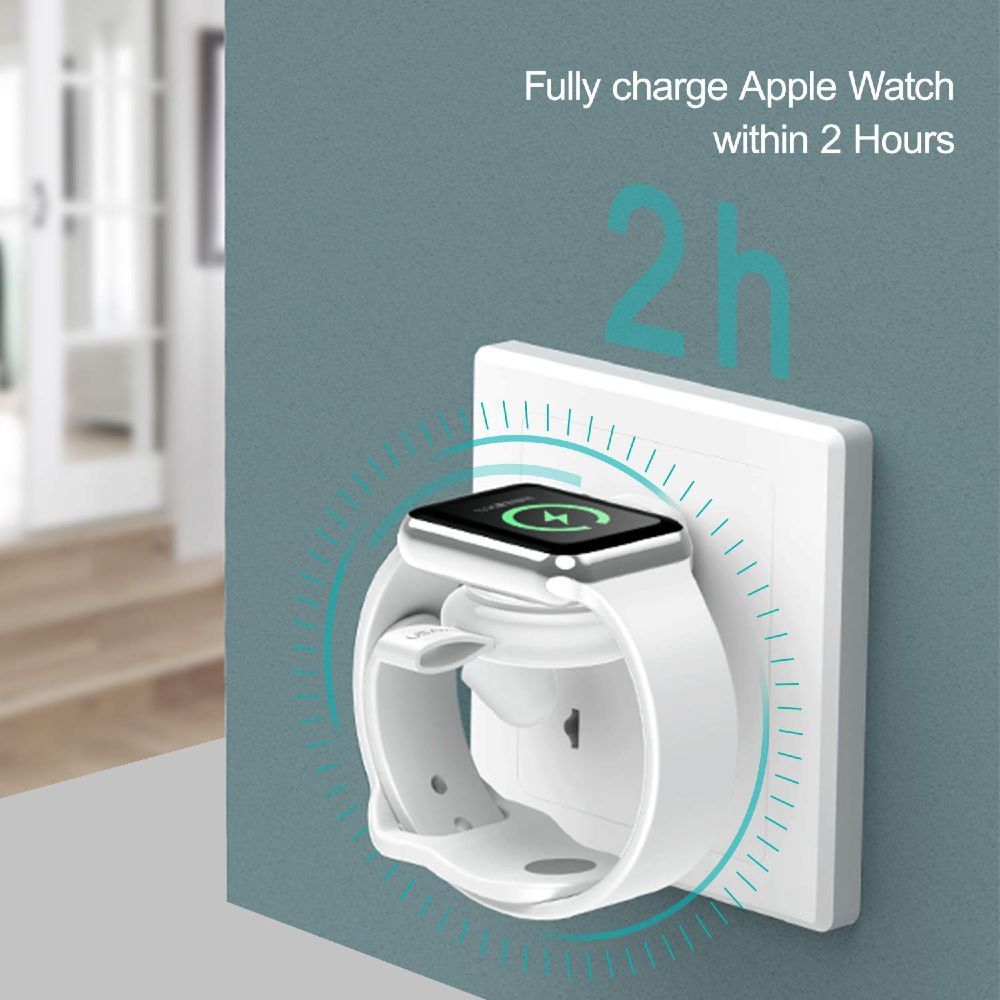 Love putting on your iWatch? Then you might as well love this portable iWatch charger by Yousams. This charger has a magnetic and wireless charging module. With MagSafe technology combined with inductive charging, this charge is compatible for all.
You can charge any of your apple watch series 4 3 2 1 with this charger. Whether it is 44mm 42mm 40mm 38mm or Apple Watch Sport, use this charge to charge any or all. You can even charge your Apple Watch Nike Plus, Apple Watch Hermes or Apple Watch Edition. It would not be a problem if you have two series or different Apple Watches.
Neither would you have to search for different chargers and nor bear the cost of them. With this portable iWatch Charger, you can easily charge all your iWatches. With USB charging, you would not need any extra charging cables. Tangling cables can be quite frustrating and this will save you from that hassle. All you have to do is plug it into a power bank, wall charger or any other USB charging devices.
Charge your iWatch on the go while on your way to the office or to your friend's house. Providing multiple protection, the built-in Li-on gives specific charging management IC. Besides, it also gives an over-current, over-voltage, short circuit and over-temperature protection. This protection gives a safe environment to the watch and the charger.
Thanks to its portability, you can carry this charger even while traveling. This lightweight and portable keychain charger have a lanyard design. While carrying along, hook it to your backpack. You can even carry it in your bag or pocket.
Taking only 2 hours to fully charge your iWatch, this portable iWatch charger is what you ought to buy today. It makes for a wonderful gift to your friends, relatives, or colleagues who own an iWatch.

December 6, 2023 5:13 pm

Amazon.com
Last update was on: December 6, 2023 5:13 pm