Bluetooth Headband Wireless Sleep Headphones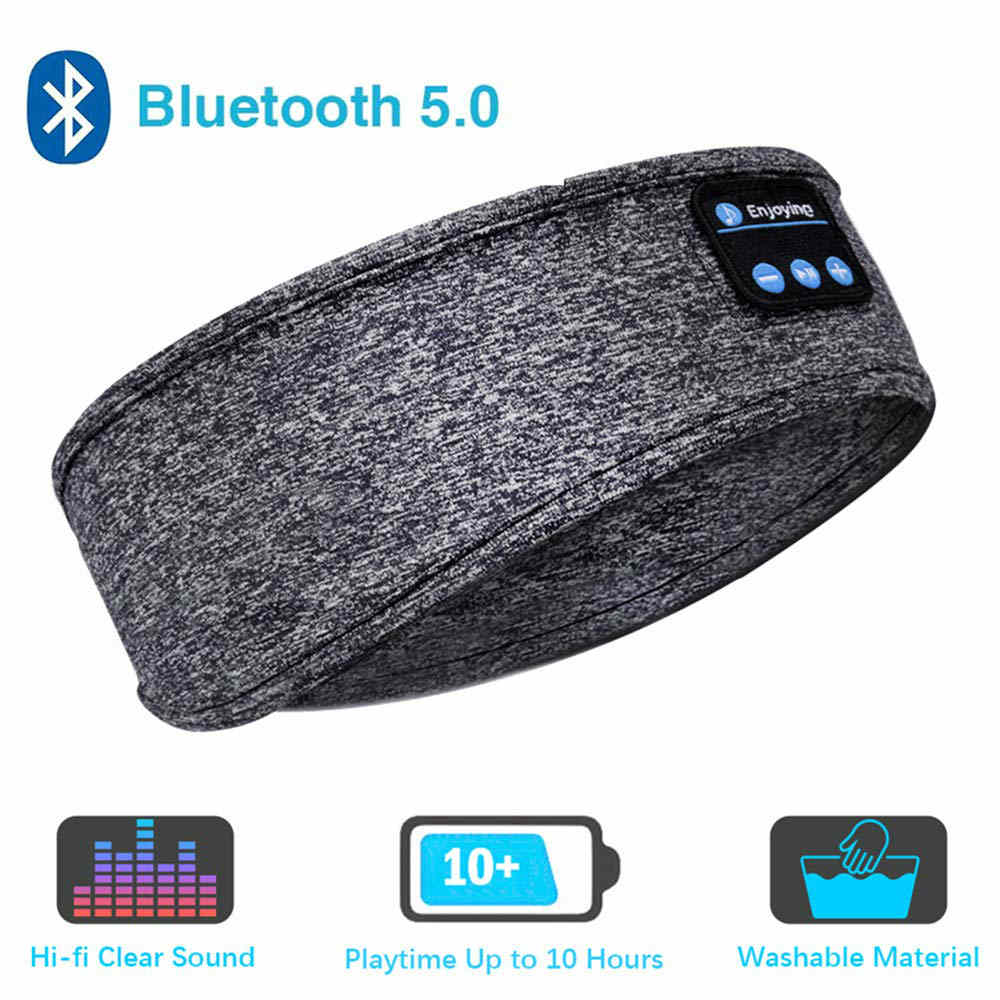 Plugging in your headphones while running or working out is not an easy task. Often they fall off or the wire keeps obstructing your rhythm. WINONLY presents its ultimate game-changer, Bluetooth headband. This Bluetooth band is wireless. You can wear it while going to sleep as eyemask even. It is a 3-in-1 sleep headphone, sleep mask, and sports headband.
The Bluetooth headband allows you to listen to music without having to wear headphones. The headphones often mess with your posture and hair. Moreover, headphones do not form a grip and keep sliding. The headband protects you from getting disturbed by sweat and hair. The built-in microphone allows you to take the incoming calls. The headband is suitable for a gym workout, walking, running, yoga, and other activities as well.
Wearing your headphones makes it difficult to sleep sideways. The headband works both as a sleep mask and a headphone. You can wear the headband and sleep while listening to music. The band is very soft and lightweight. It is made up of a durable braided cord and offers a breathable mesh lining. It stretches to fit all head sizes. The thickness of the Bluetooth speaker is only 0.25 inches which very comfortable. While sleeping you will not even notice if the speakers are actually there. You can wash the band by removing the speakers.
The speakers are of advanced technology. Also, the sound quality is amazing. Bluetooth can pair with iPhones, tablets, and any other smartphone. It is compatible with both android and iOS. The band blocks the light and allows the user to sleep peacefully. The battery works wonders. Charge your Bluetooth headband for 2 hours and it serves a playtime for about 10 hours. The headband creates a private space for you to not only enjoy your sleep but also to enjoy your music.

September 27, 2023 4:24 pm

Amazon.com
Last update was on: September 27, 2023 4:24 pm